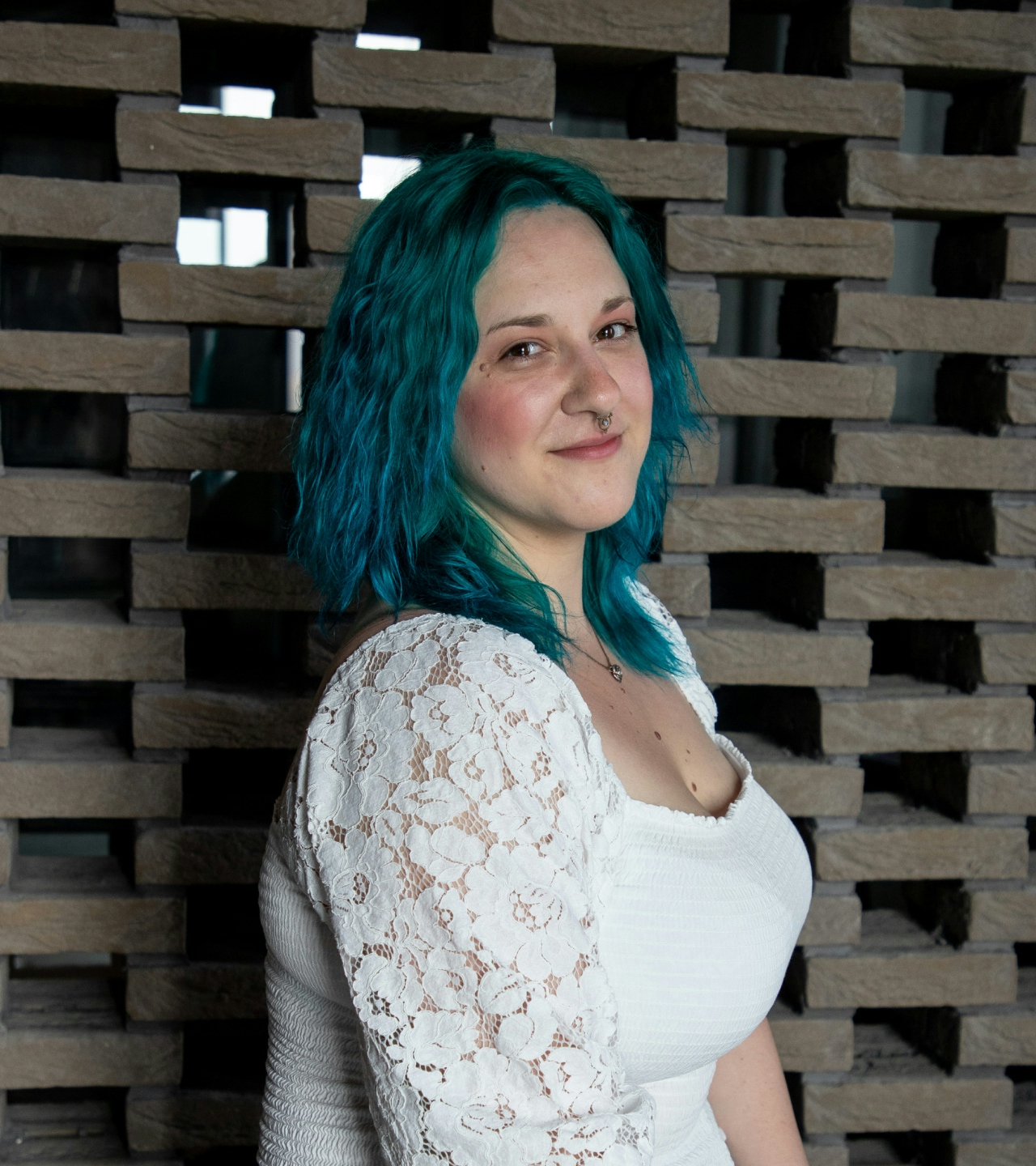 Employee spotlight: Tea Cvijanović
A driven copywriter, a solo artist in the making, or a passionate bachata dancer? And how about all of that combined and then some more? If you are curious about Tea Cvijanović, our Content Management Specialist, don't miss out on this blog.
How did you first learn about Barrage, and what has kept you here? 
To be completely honest, in my job-seeking frenzy, I was looking for any IT company in Osijek that would hire me for any position available - as long as I could pave my path to copywriting. Out of all the companies that responded to my numerous applications, I liked Barrage's story the most, and I got a chance to start working as a Trainee Customer Service Agent. It wasn't my cup of tea, but I really needed the job. 
Bold as I am, my big plan was to sneak into the IT industry after I got pretty loud and annoying with my constant requests for them to allow me to write something, like a blog for the company. I got a chance to write a few blogs, and they liked it, so I was soon transferred to the Content Management team. So, in the end, my wish finally came true. What kept me here - great teamwork and outstanding mentorship. I learned a lot from my mentor Tijana, and our working symbiosis is more than just great, it's awesome.
What do you like most about your job?
I like any task that requires creativity. I work on various tasks, from blog reviewing to projects that include both copywriting and web copy creation skills, but to be honest, what I love the most is creating a killer microcopy that includes quotes, naming sessions, taglines, labels, etc. Wordplay is one of my favorite forms of writing when I write, and I like to put in some puns and humor. 
I love challenges, and I love tackling them naturally. What I prefer most in the copywriting branch is that it represents the art of creating meaningful content, not powerful mumbo-jumbo phrases without any meaning and worth, that anyone can generate if they want. 
As a content management specialist, what do you struggle with the most in your work - inspiration, technical stuff, communication, or something else?
Oh, don't make me start!
Inspiration and creative blocks are at the bottom of my list when it comes to the difficulties of my job. Technical terms are a challenge and yes, somewhat a struggle, but when I research enough or ask someone who knows more about it, I can work it out. But I mostly manage on my own, with the help of my mentor. 
I don't struggle with my work or organization - at least most of the time. I am highly organized and I communicate openly (as much as I can), but as it is to be expected, not everyone shares the same views. Other than that, I sometimes struggle with meetings. I firmly believe that 99% of the meetings really can be an email -  if you try hard enough.
What is the best career lesson you have learned so far?
I will list a few:
1. Always communicate when you're not sure you understand something. To assume something you're not sure about can get you big problems if your assumption is wrong. So, always ask the question, no matter how "stupid" it might sound. They might laugh, but you will get the info necessary for work.
2. Don't wait on anything, and never stay silent. If somebody is late with their deadlines, ping them. If something bothers you or you don't feel comfortable with something related to your working conditions or the work itself, say it. 
3. Dare to make risky decisions - it will always feel unpleasant, but most of the time, you will get it right. 
Before working here, what was the most unusual or interesting job you've ever had?
There is one, yes.
When I was a student, I was working for an Australian company in customer service, just answering text messages - I was a monkey called Bongo and had to come up with funny replies - my manager was in Hungary, and it was all online. 
It was a fun experience and good student money.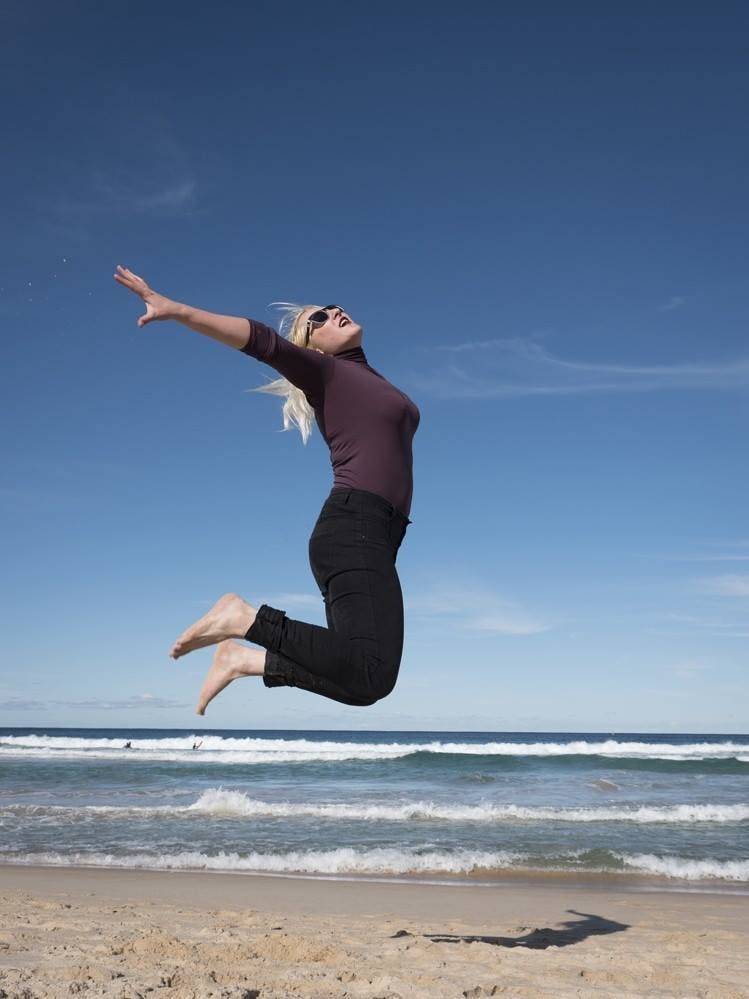 How do you define success in life? 
I can only define what success in life means for me personally since everybody has their own opinion.
For me, being successful is equal to feelings of happiness and general satisfaction with what you've created your life to be. 
You are a person of many interests and talents - which one occupies you the most these days?
Right now, I am trying to make time to start creating music. I got to that point in my life when I was really tired of singing the songs others wrote -  I wanted to do it myself. Since I want to start producing my own albums (once I finally start writing songs, though), I'm looking forward to working with other people that have experience in music production and can help me out. I am also in the process of (a very long one, though) writing a novel, but life came to be very crazy lately, so creative writing has become a challenge these days. Nevertheless, the ideas are flowing, and I can't wait to finally express them both in a musical and story-writing way.
What do you do when you get stuck creatively at work?
That depends entirely on what I am doing.
If it's a non-creative task, then I can easily get bored and have to motivate myself with the different types of music I listen to while I work. If I do a creative task, I usually drain myself until I am finished because I burst with ideas. However, if that's not the case and I really get the creative block, I postpone the task if possible. It's better to do the job later than promised than to deliver low quality content. Sometimes taking a brief walk helps - or maybe taking a break by swiping a few pictures of your pets.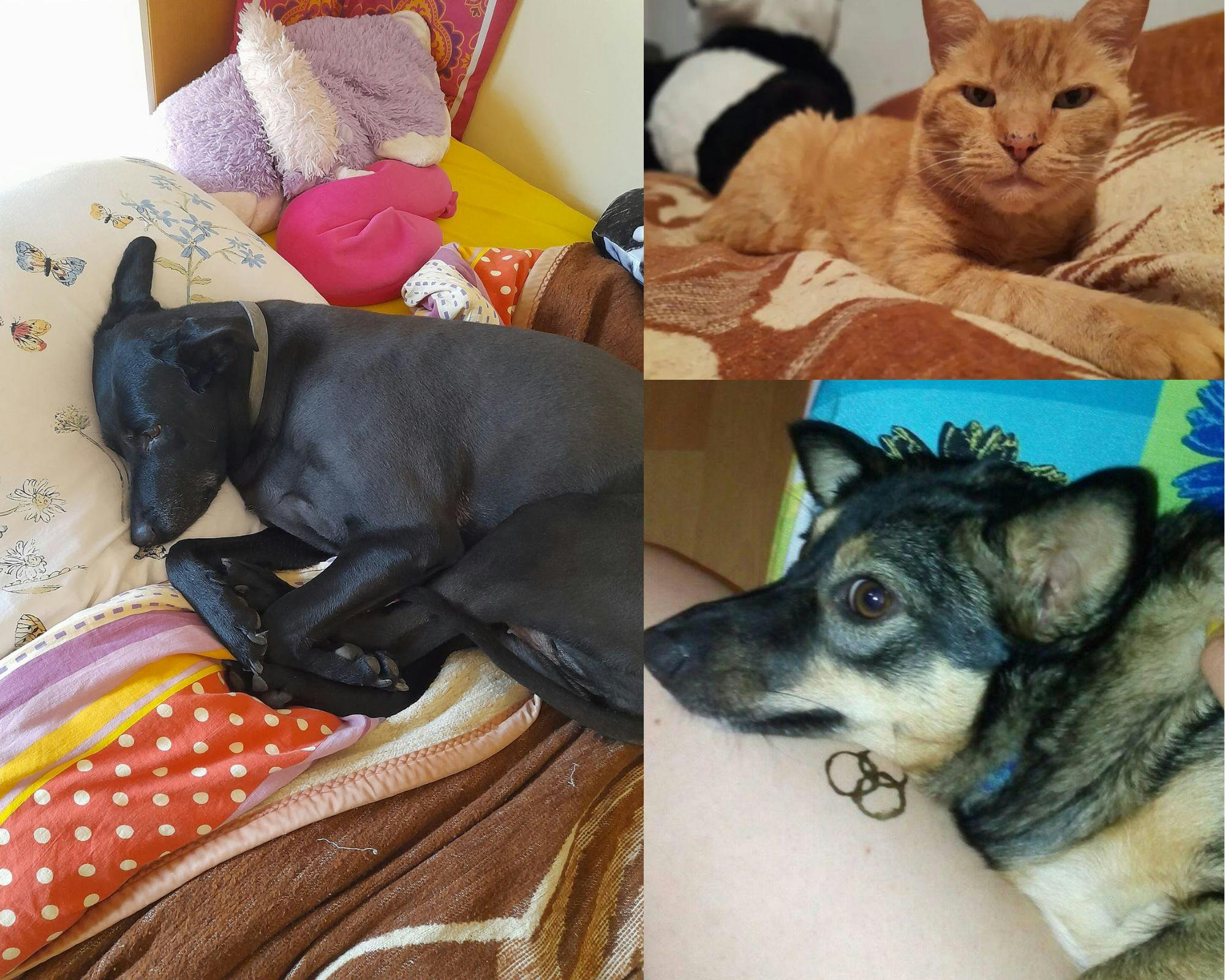 What did you want to be when growing up?
Hmm, should I answer by category or chronologically? :D 
Honestly, the first plan I had was to become a teacher since my grandmother is one. However, when I went to college, that plan changed, and being a teacher became a thing of the past since I finally came to terms with the fact that I have reservations about the educational system because I find it restrictive for a system designed to nurture young individuals into resilient and self-reliant persons. I simply didn't want to partake in the process.
So, I became a writer - and it is a job I can be most free at.
You have many areas of interest, from music and dance to astrology: can you share how each or at least some of these interests have influenced your personal development?
My personal development is literally crafted by my artistic view of the world, art, and creativity itself. I will try expressing myself in short because this is really a colorful spectrum of areas that shaped me as a person.
Music has always been a big part of my life, helping me when I am sad or angry or simply magnifying my happiness. My parents have great taste in music, and I inherited that taste from them. Since my musical preference varies from Celine Dion, Adam Lambert, Symphony X, and Orchestral soundtracks to KPOP and oriental melodies - I would conclude music is one of the most important things in my life. Later in life, I decided to crown that melody with the moves, so I started dancing. I am on some sort of intermediate level of bachata Latin dance, and I also know how to dance salsa and kizomba. Nowadays, I enjoy urban rhythms and electronic tunes that make my body move in a peculiar way, so I combine them with Latin dance, contemporary techniques, and a touch of KPOP male dance style to create my own, unique, fusion style. 
It's interesting you've mentioned astrology, but if we open both that and my tarot chapter, I'm afraid I won't be able to stop. Jokes aside, I am very open-minded and love to delve into things I cannot explain or understand, but somehow I "feel" they make sense. I am a quantum physics lover, and I believe absolutely everything that might be beyond our comprehension can be explained by physic and that one day, scientists will be able to explain astrology and the occult without a blink and without stigmatizing them as jibber-jabber.
Overall, no, I don't do natal charts - at least not for free. :) And I read tarot cards to my friends only. They like it because the tarot never lies. :D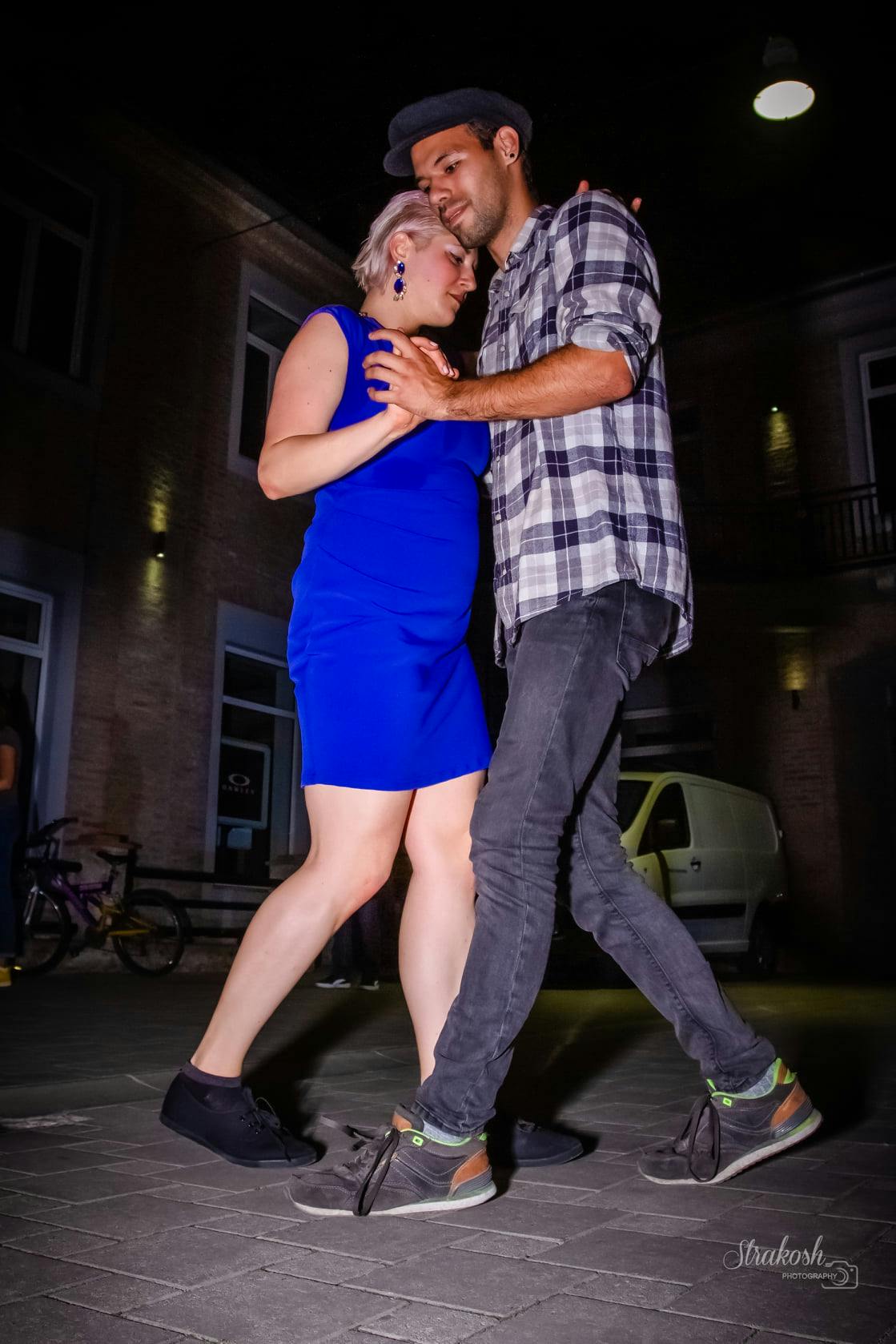 Most of us have heard your amazing voice at office parties - do you come from a musical family?
Yes, I do come from a musical family.
It goes by generation, actually. My grandma's side of the family is mostly musicians or singers in the theater, my father is an awesome guitar player (shredding and rock and roll), and my sister is schooling for a professional singer. Literally, everybody in my family has a singing voice, which is an anomaly, I might say.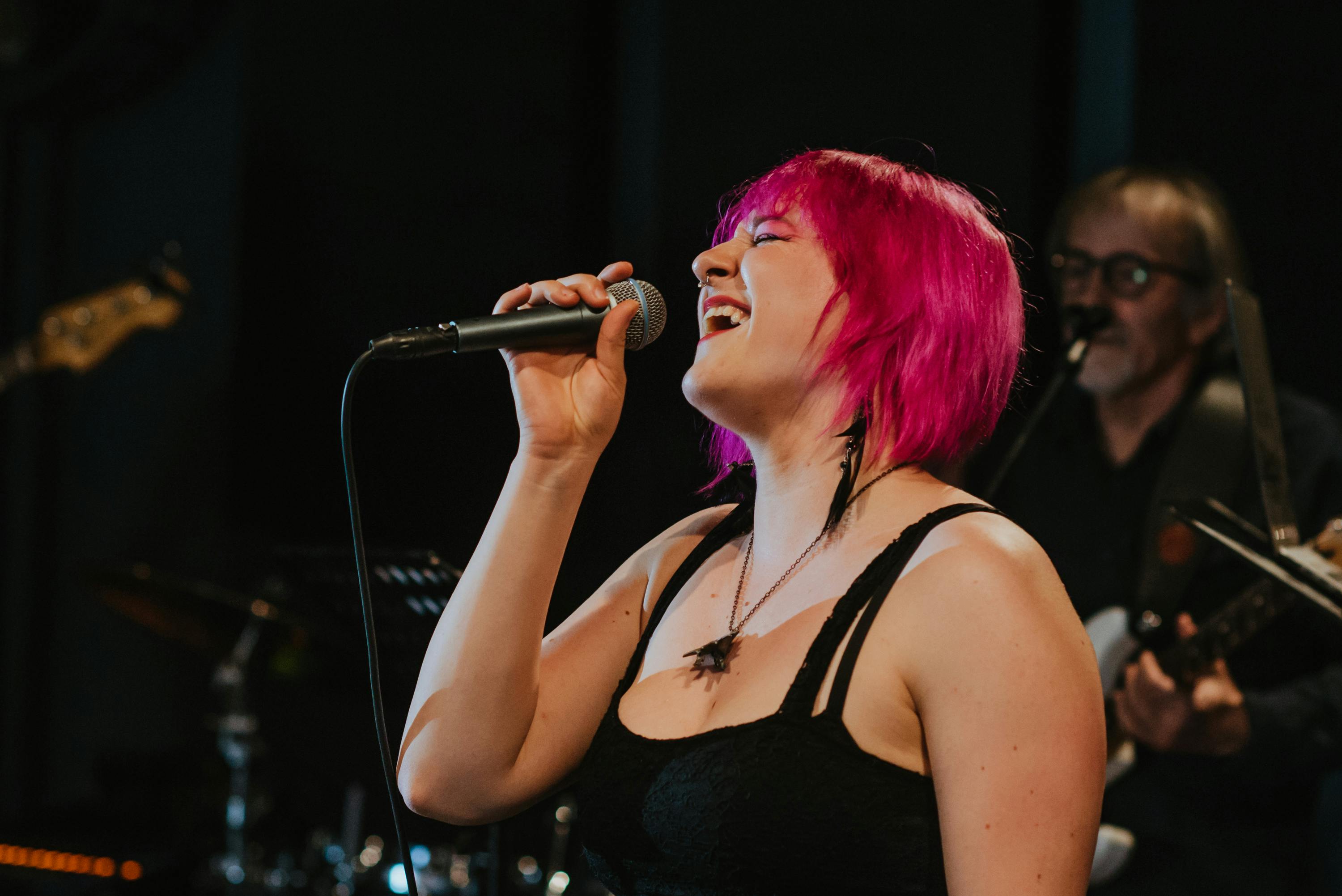 Your office desk has raised more than one eyebrow in surprise - use this opportunity to tell everyone more about your creative space.
Oh, my! I didn't expect that one.
My desk is full of office material, and miscellaneous items, I admit. I love decorating my office desk in order to feel relaxed and motivated while I work, so I admit, there are post-its, quotes, a lot of fluffy pens in the shape of unicorns, hand creams, balsams, and, well, K-POP artists I admire most. Their dedication to creating music and art also inspires me to do the same, so I like to keep them on my desk to constantly motivate myself to work better. ;) 
Meet the rest of the team!
We love having people like Tea in our collective. Driven individuals are the ones that build the motivational culture we nurture at Barrage.
If you would like to be a part of that culture and get to know the rest of our team, check out our open positions.