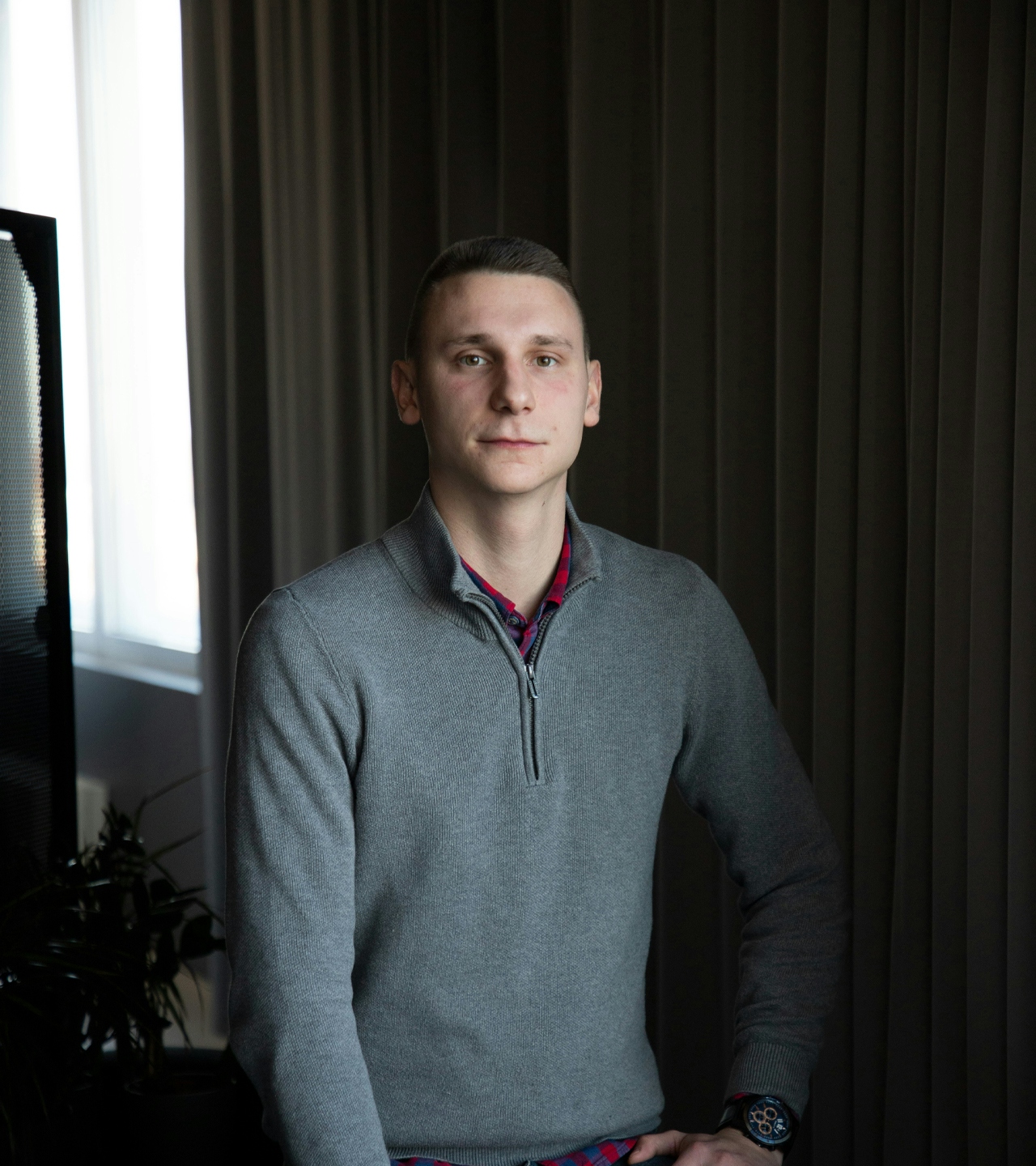 Employee spotlight: Lovro Pejčić
People's person and an aspiring entrepreneur, Lovro Pejčić, our Backend Software Engineer, always respects the client's wishes and looks on the bright side of things in every situation.
How did you first learn about Barrage?
Well, I'm not sure how, I don't remember to be honest but I got Feđa's email [Feđa Ivanšić, CEO] when I was still in college. I was in my first year of Master's and I wanted to learn more about the industry, so I sent him an email saying I want to come to the company and learn - I heard Barrage was involved in the blockchain space a lot and I was very interested in it. 
Anyways, I sent him an email and got a response 3 months later from Ivan [Ivan Rimac, CIO]. He invited me to an interview which was more of a chat in which he asked me what I wanted to do and explained to me what the company does and what technologies they use - which at the time, I didn't understand half of the words he was saying but I kept shaking my head like I understood it all. And that's how I got my internship as a student and worked for 2 years after which I graduated and started working full-time here.
Why did you choose backend over frontend?
I guess backend chose me - when I came to the company, I started working on, let's say, a learning project where I did both backend and frontend and I was definitely more interested in the backend.
But the reason why I find backend more interesting is the ability to break down the business logic to the smallest components and solve other people's problems with your code. It's just fun because you discover and solve a million different problems that a specific market has.
What's been the most memorable experience so far at Barrage?
The most memorable experience was around the time when I just finished college. I was waiting for the beginning of the month to start full-time at Barrage and one of the colleagues was leaving the company so I took over a project which I needed to help the team maintain. 
There was an issue I had to fix - I fixed it or I mean, I thought I did, and asked my peers to review it. They said it was OK but when I pushed it to production, the whole production just crashed. My colleagues came to my desk and were jokingly saying "fix it, fix it, do it faster" because they saw how nervous I was. It was really nerve-wracking and I thought I was going to die - like, I cannot fix this and the whole world will stop. But my colleagues sat with me and we fixed it in 5 minutes. So it was alright in the end but that memory is stuck in my head. Later that week, the development team had a meeting and the whole conference room clapped for me so we could celebrate the failure together. So after my first production crash (which I think was the only one so far), I realized that it's not so bad and it was really a lesson that everything is fixable - I literally made the production fall apart but we fixed it together.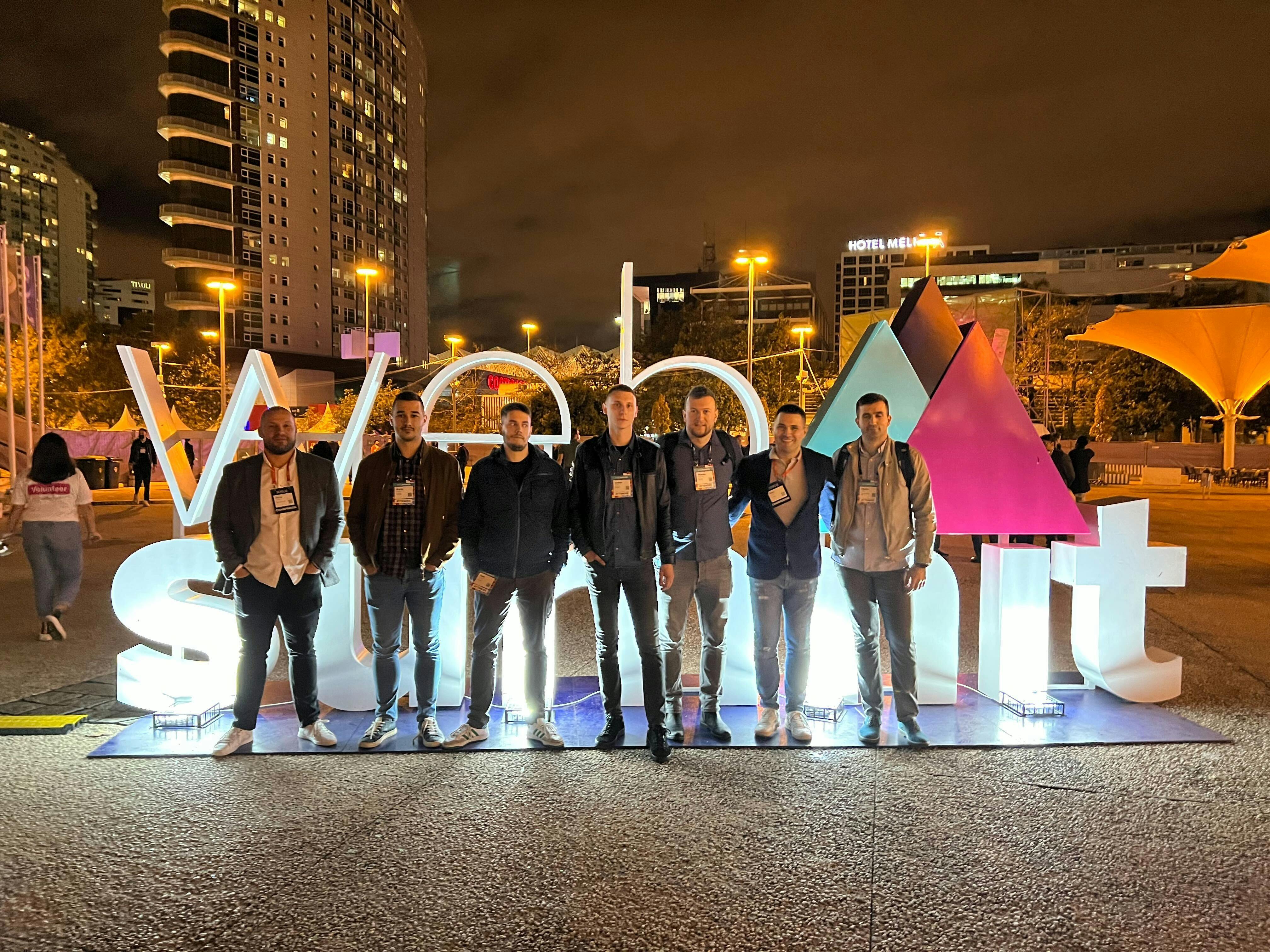 As a backend software engineer, what do you struggle with the most in your work - inspiration, technical stuff, communication, or something else?
The most frustrating thing in the backend job is when you work with clients that don't take your opinion into consideration.
Sometimes the clients want the solution to be done in a certain way which I and my team don't agree with as we think there is a simpler or more efficient solution, one that would be easier for everybody. However, in such cases, the client has the final word so we do it in the way they want.
What is your programming language of choice and why?
Currently, I'm working with Node.js but I don't actually prefer any language over the other. I think that every programming language has its purpose and that the language should be chosen based on the project requirements and not the other way around.
The next programming language that I would like to learn is Rust. I really like that it is memory-safe, thread-safe but most importantly, it's fast and secure.
What would you do (for a career) if you weren't doing this?
When I was a little kid, my dream job was to be a policeman and to drive a BMW. I don't know why I had that dream but fortunately, it stopped. 
If I wasn't doing this, I would probably be in some kind of sales or economics or something similar because I actually really like to work with people and I really enjoy the business side of things. Although this job doesn't give me that opportunity that much, I love to spend time around different kinds of people and get to know them.
If you could switch your job with anyone else within Barrage for a day, whose job would you want?
If I could switch my job for one day with someone from Barrage I guess it would be Luka [Luka Strišković, Legal Affairs & HR Director]. From my perspective, I think he gets to communicate with a lot of people and is a lot more involved in the business side of things and also, the legal part of his job is something I also find interesting. It would be great to understand all of the legal "magic" that goes on behind the scenes of the company.
What's your next step, or a few goals you'd like to accomplish in Barrage?
So the first thing I would do is learn CSS to prove Marko Bošković [Lead Frontend Software Engineer] wrong and show him that frontend is easy. Just joking, of course! He told me that if I learned CSS, he would bring me to Amsterdam for the Vue.js conference so I have two months to learn it.
But on a more serious side, the one thing I would like to learn is penetration testing and ethical hacking in general. The aspect of finding and exploiting system vulnerabilities is something I would really want to learn. Although I've started learning the basics, it's going slow since there is a lot of theory and a lot of things you should learn first, but when I do learn it, I will be the official Facebook hacker for my family and friends.
Everyone makes mistakes  - have you ever made one at work? How did you react (and correct it)?
As I said in an earlier question, one of the mistakes I remember the most is my first production crash. Of course there are other mistakes that I have made for sure but none of them are stuck in my head like the first one. I think one of the reasons for that is that I've learned to handle problems and mistakes better when I encounter them. Everybody makes mistakes, you just have to know how to handle them. 
But of course, there are times when I get frustrated and when nothing seems to be going the way it should be. The colleagues from the office already know that I tend to reproach myself out loud in such situations - but they don't mind and usually within a few minutes we laugh about it together. Usually, after a few minutes of being angry, I find the solution for the problem.
The thing I've learned doing this job is that everything can be solved and that for every problem there is a solution no matter what you think at the given time.
What were you like as a kid (i.e., at the age of 10).?
When I was a kid, I was very playful, always smiling and always in a good mood (compared to now haha) even though most of the time I was covered in bruises and always wearing some kind of bandages. Most of the people don't know that about me, but when I was in elementary school, I drove a BMX and went to a skate park which was the reason for most of my wounds and injuries. It is also the time I replaced my skis with the snowboard which also didn't help with the injuries. So you could say I was really into extreme sports. 
I was also really interested in video games and was spending a lot of time on my computer which I think really influenced what I am doing today.
What is the first concert you attended?
This probably was not my first concert I attended but it's the first concert that I remember going to and it was I think in 2009 - I went to Belgrade to see AC/DC with my dad (since I was young). To this day, it remains the best concert that I have been to.
The atmosphere was amazing, there were a lot of people (I think around 35,000 - 40,000) and the stage was huge since there was a train on the stage because it was the tour of their new album "Black Ice" which had the song called "Rock 'n' Roll Train".  I remember going to bed after the concert and not being able to fall asleep most of the night since I was so excited. All in all, it was awesome and one of the best memories of my younger days.
The next concerts I'm hoping to go to in 2022 are the Iron Maiden's in Zagreb and Pearl Jam's in Budapest. 
Do you have any hobbies, go-to weekend activities, or long-term passion projects you're working on?
Well, when I was younger, I loved sports, everything from soccer to tennis and basketball which was the last activity I did. Currently, I'm not that active but the best activity for me is definitely snowboarding.
I prefer winter over summer which I know is weird for a lot of people but I really do love it and every year I can't wait for winter to go to skiing resorts and go snowboarding.
This winter, on January 1st, I'll be going to France with my friends, some 7-8 of us. I just bought a new snowboard for this season and I'm really excited to try it out.
What is the best trip you've gone on?
One of the best trips I've ever gone on happened recently - this year I went to Amsterdam for the first time and I fell in love with the city. What I really liked about Amsterdam is it's beautiful architecture, the fact that it has a lot of parks and very good restaurants. Even though the weather was so unpredictable and most of the time it was cold, it really didn't bother me and didn't ruin the experience of exploring the city. At the end of the trip I didn't feel my legs from walking all day but it was totally worth it and it would be awesome to revisit it again!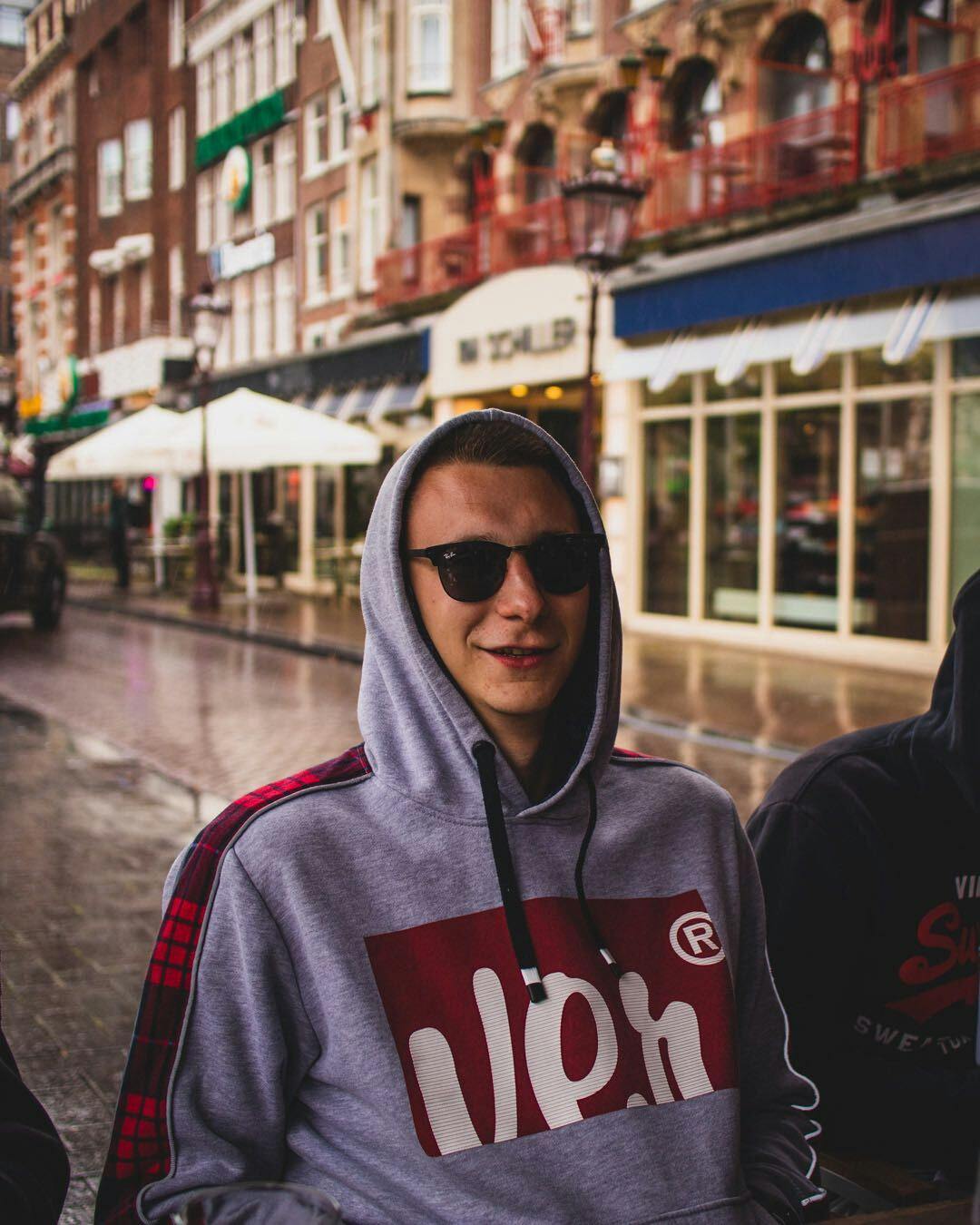 What is the most useless talent you have?
I'm weirdly good at forgetting people's names. So if I meet someone new and they tell me their name, I will literally forget it in about a millisecond. I'm so bad at it that it has become a talent. So if we meet one day, don't take it personally. 
How do you define success?
I think success depends from person to person, and everybody sees it in their own way. For me personally, success is being able to do things you enjoy every day so your work is not just a job you do to get paid but you actually do it and enjoy it and you want to learn more and get better. Your work in a way defines who you are.
And now, for some fun fact questions - I've heard you dance salsa, is that true?
That's absolutely NOT true, I'm not a good dancer at all. It was an office joke when people said I could dance. I mean, I would like to learn some basic stuff, nothing too complex, so I don't embarrass myself when I dance, but definitely I'm not a good dancer.
If you could only drink one beer for the rest of your life, what would it be?
Well, if I had to choose one of the local beers, I would say Osječko unfiltered beer. If we are talking worldwide, I would probably choose Heineken as the beer I would like to drink for the rest of my life.
How did you spend your first salary?
The first paycheck I got, I used to pay for a trip to Greece with my friends. I spent literally everything I earned, maybe even more than I earned in a week. It was a summer job and I worked at a warehouse which was awful in the heat but it was totally worth it. 
What is an ability or superpower that you wish you had?
What I would love to have is the ability to read people's minds and put thoughts into their heads. It would be fun to hear what others think about me. I would probably tell them something stupid or offend them, just to hear what they think about me at that moment. I know that's kind of a double-edged sword, but I think it would be fun.
I've also heard that you are somewhat of a gear-head, is that true?
Yes, I'm! I'm constantly looking at cars and new technologies that are introduced in the automotive industry. If I could choose one car to be my "weekend car" it would probably be the Nissan GT-R. But if I can only have one car, it would be something like an Audi RS6.
Meet the rest of the team!
We love having people like Lovro in our collective. Driven individuals are the ones that build the motivational culture we nurture at Barrage.
If you would like to be a part of that culture and get to know the rest of our team, check out our open positions.