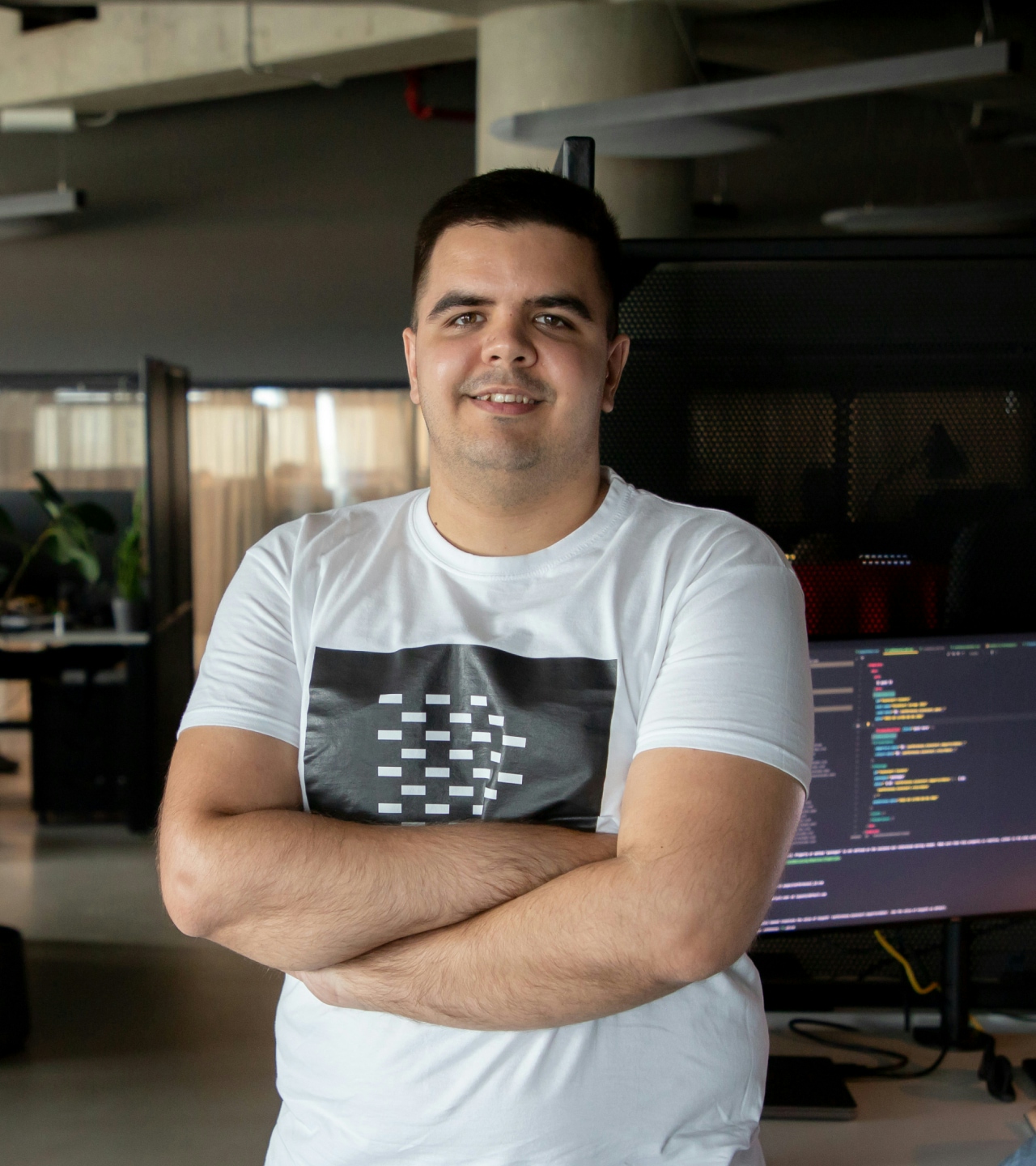 Employee spotlight: Dominik Bjelčević
Tech drew him, but it's the people that have kept him here - check out this blog to find out more about Dominik Bjelčević, our Backend Developer, as well as if he plans to fulfill his promise to make "peka" for his coworkers by this year-end.
How did you first learn about Barrage, and what has kept you here? 
I heard about Barrage for the first time from my friend in college. He said he started working there, but at that moment I didn't really pay that much attention to it. Then after a few months, when I finished college and started searching for a job, I stumbled on some posts about Barrage, not sure exactly where. I started digging a bit to see what Barrage is doing: I found it quite interesting that they are doing projects that are based on blockchain which has been a topic I've wanted to dive more deeply into. 
And that was when I sent my application.
What has kept me here during the previous 2 years and the biggest plus, I think, is the positive working environment - knowing that I can ask everyone anything at any time and knowing that they will help me without making grim faces is really something I admire. Interesting projects that we are working on are also worth mentioning.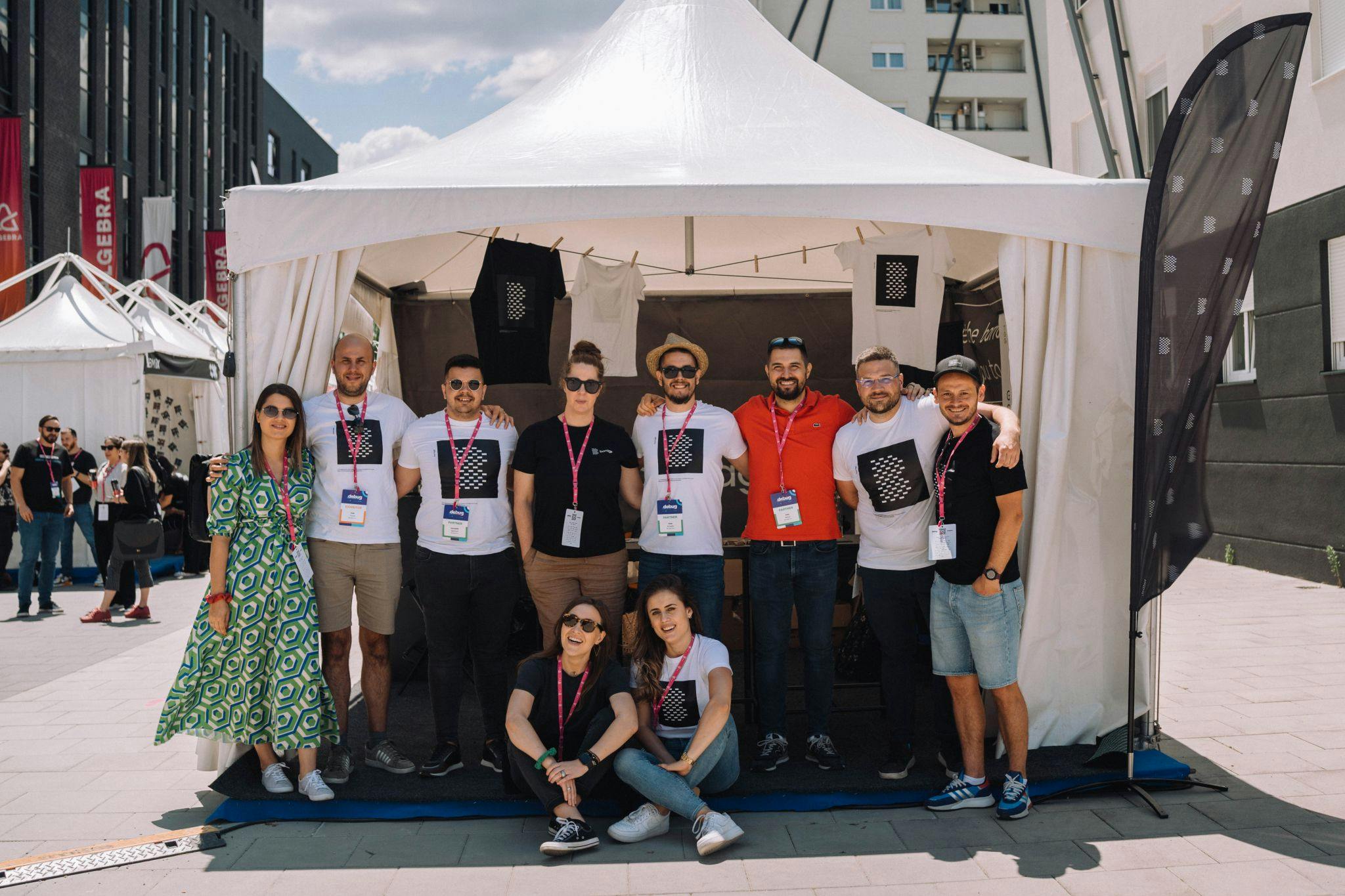 How has Barrage helped you in your career development?
Well, as I came here working with little to no experience, I'm not gonna lie, I was a bit scared. The tech stack that is in Barrage was fairly new to me. But with the help of my colleagues and good mentorship, Barrage helped me to develop the necessary skills. 
It provided me with a lot of opportunities to grow, from interesting projects and all the necessary tools to conferences and education. But as I said earlier, the biggest growth for me came from the people working in a company, as they are supportive, and the work culture in Barrage encourages constant growth.
What do you think contributes to a successful project?
Well, there are a lot of factors that can be listed here. But I think 2 of the most important ones are the dynamic in the team and the expertise of the people that are working on a project. 
I think the dynamic in the team really encourages other team members to contribute more to the project and push each other to do better. On a project, communication is crucial, and if every team member works "on their own", the project will slowly start falling apart, and team members will become unhappy and less interested in the project. 
As for the second one, you do need some experienced people on every project. Not all of them need to be experts in the field that the project is about, but having a few is a big plus as I think those people can provide important information to the rest of the team and introduce the less experienced team members to the project.
What drew you to Software Development? 
What drew me to software development was my love for computers. Ever since I was a kid, I always loved competing, mostly in sports and video games. So winning and a sense of accomplishment always made me happy. Let's say I always want to win, as I am a very sore loser 😀. Also, what has kept me really interested to this day is that I can translate my ideas into software, and when I succeed, that makes me fulfilled.
I always worked as a backend developer. That is what first got my attention, and that passion did not leave me ever since. But who knows, maybe I will become a full stack developer some day 😀!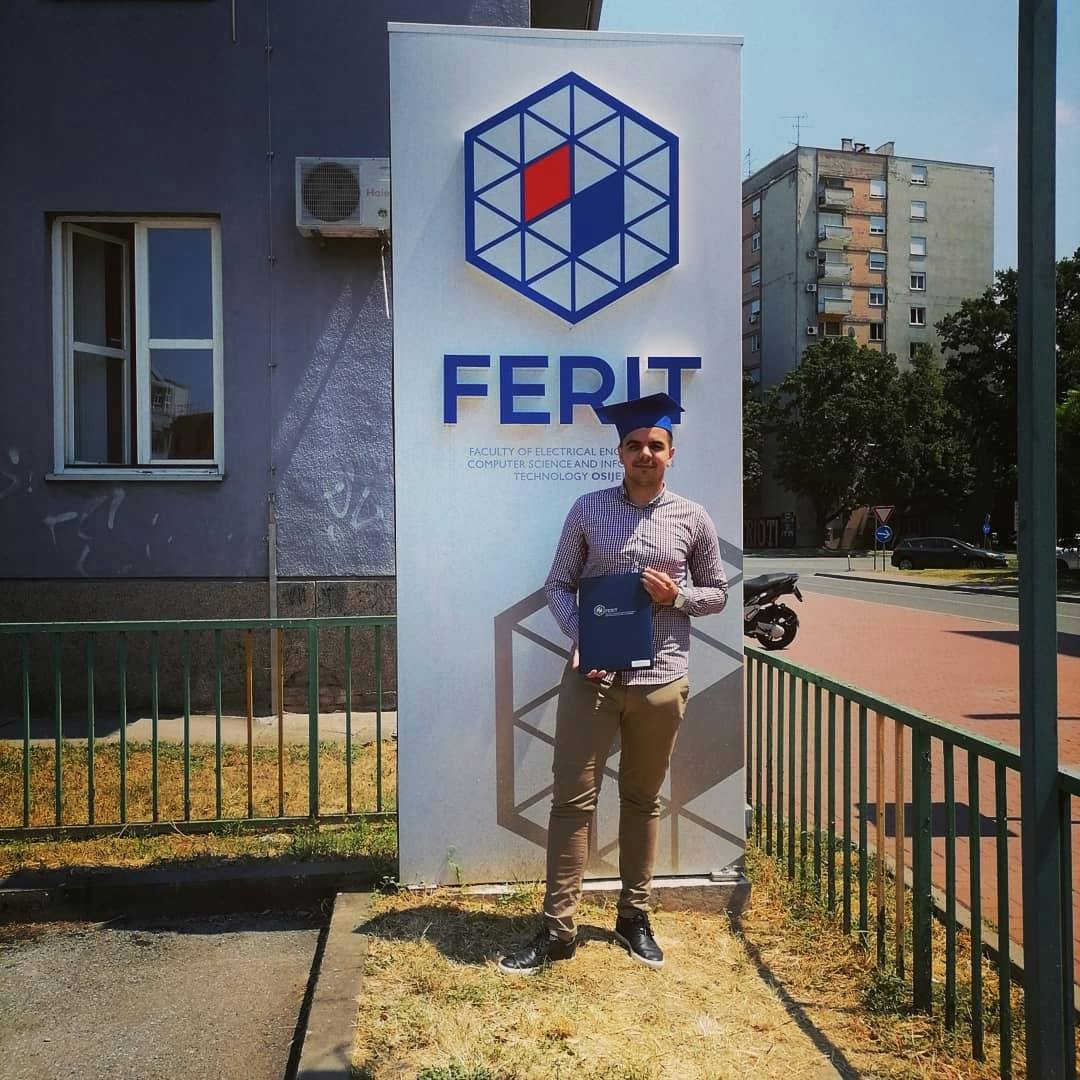 What advice do you have for prospective Barrage candidates or new employees?
My biggest advice for new employees is not to be afraid to ask questions.
Asking other, more experienced colleagues for help in Barrage is never a problem as they are always willing to help. So if you are scared of tackling some challenging tasks, don't be. It is the best way to learn, and if you are stuck, ask for help. 
The work culture in the company really motivates you to be better every day as you are surrounded by people that walked the same path as you, and they know how it feels when you are just a beginner.
How do you define success in life?
Answering this question is hard for me. In the simplest of terms, success in life is achieved by setting some goals and achieving them. As of right now, I did not set any long-term goals, so my success comes from achieving short-term goals I set on my own.
But if I need to measure it now, I would say that success in life is finding balance in various aspects of life, and that includes both personal and work-related ones. Being surrounded by the right people, taking care of yourself, taking care of people close to you, and doing what makes you happy is something I consider success. Making myself happy and having a positive impact on the people around me is something I am looking for.
As a wise man once said: "Success is a journey, not a destination."
How do you spend your time outside of the office? 
Well, most of the time I spend playing video games, watching movies and sports, and spending time with my friends. As I gained a lot of weight during Covid, I didn't really try to lose it since then, so I started doing some activities like running and going to the gym as well.
I heard you're a chef at heart! Can you tell us about your cooking skills? What's your favorite dish you enjoy making?
Hahahaha, yes, I am. I love watching culinary shows and other people cooking. My favorite dish is most definitely pasta. Any type of pasta will do, but it must be an Italian recipe 😀.
But if I need to pick one pasta recipe, it would be "Cacio e Pepe". It consists of only three ingredients, pasta, black pepper and parmesan cheese. It looks really simple on paper , like it's nothing special, but trust me, you need to try it 😀.
Also, I promised to make "peka" for my colleagues, but it still did not happen, and I hear about it every day. I'll have to do it sooner or later, as they will never stop nagging me about it.
Describe what you were like as a kid (i.e., at age 10).
I was really a playful kid. I was never at home, training football and playing at parks and playgrounds all the time. When I think about it now, at that time, I never really thought I would become a developer. As I trained in football till I was 19 years old, I guess that passion for football and sports remained. Today, I am a football match watcher, but a player no more 😀.
Tell us something that might surprise us about you.
I've got two things. 
Through high school and some time through college, I played a video game called League of Legends, and in fact, I was really good at it and earning money. You could say I was playing it semi-professionally, and I was going to tournaments across Croatia and playing a lot of big online tournaments. But as time went by, my passion for it kind of cooled down, and I had obligations at college, so I stopped playing. Now, when I think about it, it feels nostalgic since I spent so much time playing LOL, even though it was not so long ago.
And the second thing - my second favorite sport to watch after football is American football. I think there aren't a lot of American football fans in Croatia, so I think that might be a bit surprising about me 😀.
Since we found out you were a movie buff, we are curious about your favorite movie genre! Can you list 3 movies that left an impression on you? 
Yes, I am. I like to watch movies and TV shows. I don't really have a favorite genre, I really like to see a good movie, not depending on genre, whether it's a drama, a thriller, or something else  - it isn't really important to me.
This next one is actually a hard question, as my top 3 movie list might vary from time to time since I have a couple of them that are my favorites.
For sure, I can say that number 1 on my list will always be "12 Angry Men", a court drama from 1957, I was skeptical at first, but after watching it, I was really amazed at how well made that movie was. It is even rewatchable now after all these years, and I hope they will never remake it and it will stay as a classic.
As for the other two places, I will go with "Parasite", a Korean crime drama from 2019. No words are needed, just watch it 😀.
And the third one is "Interstellar", a sci-fi movie from 2014 about finding a new planet for humans to live on. It looks incredible, and if you did not see it in the cinema, you missed a spectacular movie.
Some honorable mentions are "The Lord of the Rings" trilogy, "A Clockwork Orange", "The Hateful 8", "Birdman", "Eyes Wide Shut", and "The Usual Suspects".
But as I said, the 2nd and 3rd place may vary from time to time, and can be replaced with any other movies from the honorable mentions list 😀.
If you could only drink one beer for the rest of your life, what would it be?
Honestly, any draught beer will work. 
It is served at the right temperature and with the right amount of fizziness, and for me, that is what makes it better than a beer in a bottle. But if I would need to choose just one, it would probably be Heineken.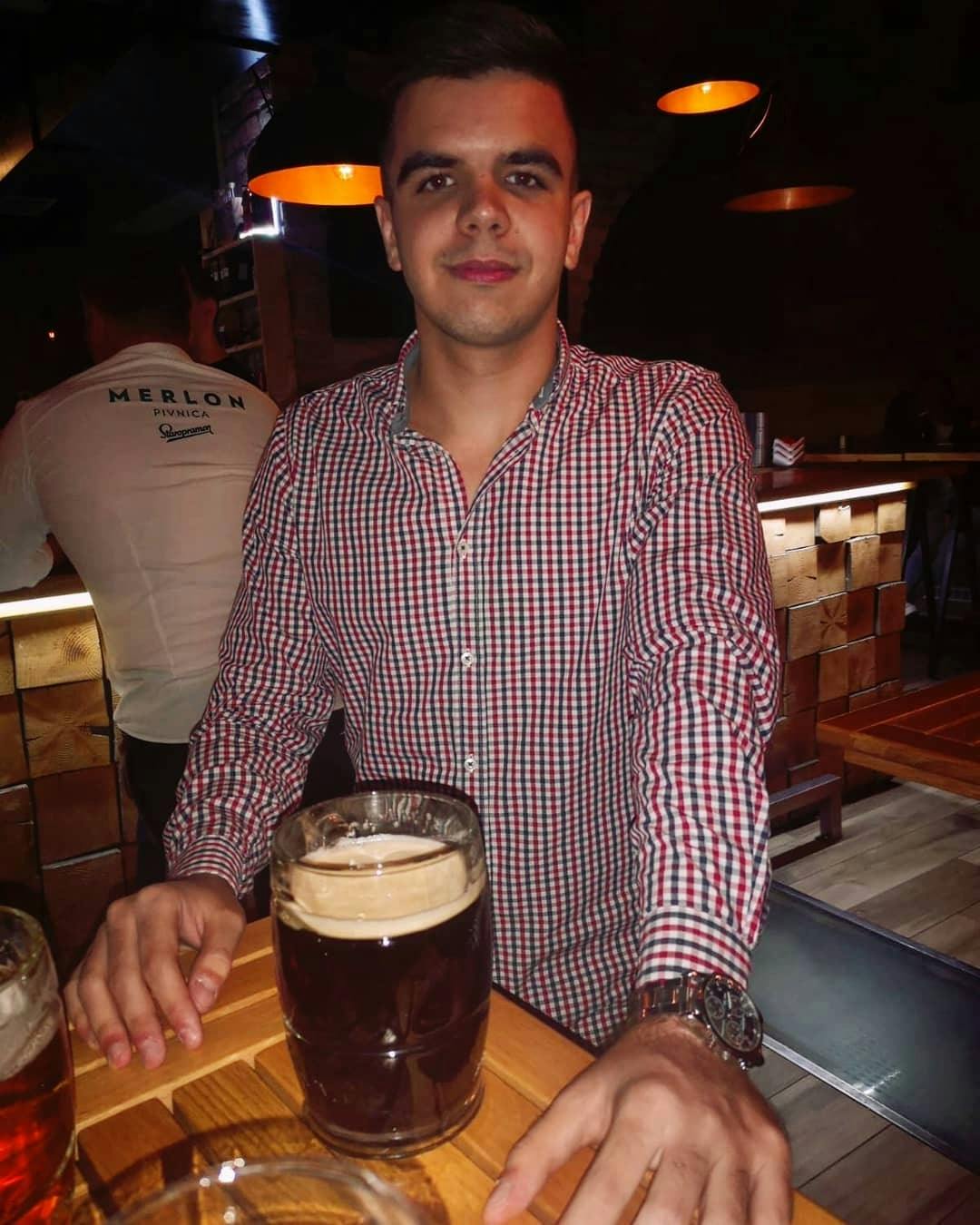 Meet the rest of the team!
We love having people like Dominik in our collective. Driven individuals are the ones that build the motivational culture we nurture at Barrage.
If you would like to be a part of that culture and get to know the rest of our team, check out our open positions.