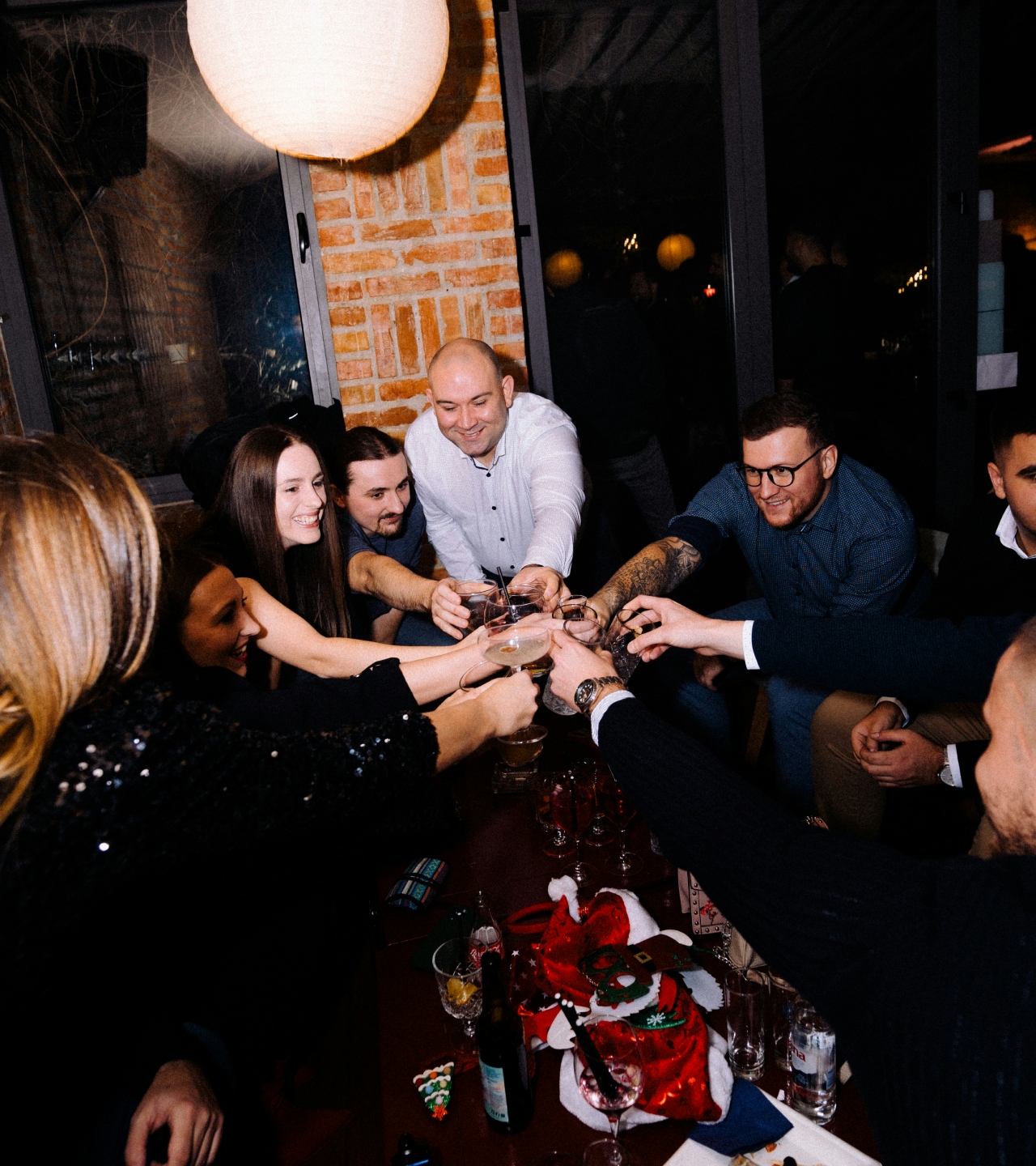 Fearlessly throughout the 2022
Nothing could have stopped us last year, and we are ready for more challenges. See how we did our magic in 2022!
At the beginning of the year, still in the holiday vibe, we recounted events and experiences -  where we were and what we did. We also went through our following plans for 2023 because we believe that the planning is more than 50% of the work done. :) 
2022 brought us a lot. 
Many different feelings were mixed: from questioning whether we could have done better, more, or differently. We also asked ourselves if we did our best and could do even better. 
Nevertheless, when we sum up all the impressions, we are satisfied with everything we have achieved. 
In the following chapters, we bring you more about our successes, missteps, beautiful moments, everything we are proud of, and everything that makes us exactly who we are. 
New year opens a new chapter
We focused all our attention on improving the quality of work, reorganizing teams, and launching new initiatives.
There was a lot to overcome that we can look back to with tranquility. We finished the projects earlier than estimated and focused on improving the quality of our work by launching new initiatives and reorganizing departments and teams.
We all gave a part of ourselves, and brick by brick, we made Barrage an even more robust, resistant, and better version of itself.
About our team 
2022 was a challenging year indeed. 
Here is a short overview of what we have done successfully:
Our team grew by approximately 20% in 2022, and new talents brought fresh ideas and energy to the table. Our system operations team received a reinforcement, our software development team has grown significantly, and we have opened up some new positions in other departments. 
We are also proud of encouraging our employees to develop their potential and explore their talents, which often directs them to transfer to other departments or positions. This year we have had five transfers within the organization, with significant changes in roles and responsibilities along with the chance for employees to take on new challenges and master new skills. 
We had 37 promotions throughout the various departments, which is an incredible accomplishment.
Since our company encourages employee development, we always feel free to choose the education we need for our career path and the training provided throughout the year. Therefore, each team member selects the education that would benefit them and participates in creating the education plan. 
As a result, our employees underwent 54 educations to improve their knowledge and skills.
Through 2022 we have continuously supported our new leaders in their roles and encouraged them to be there for their employees to keep them motivated and engaged.
This year has been the start of our Barrage Forge program.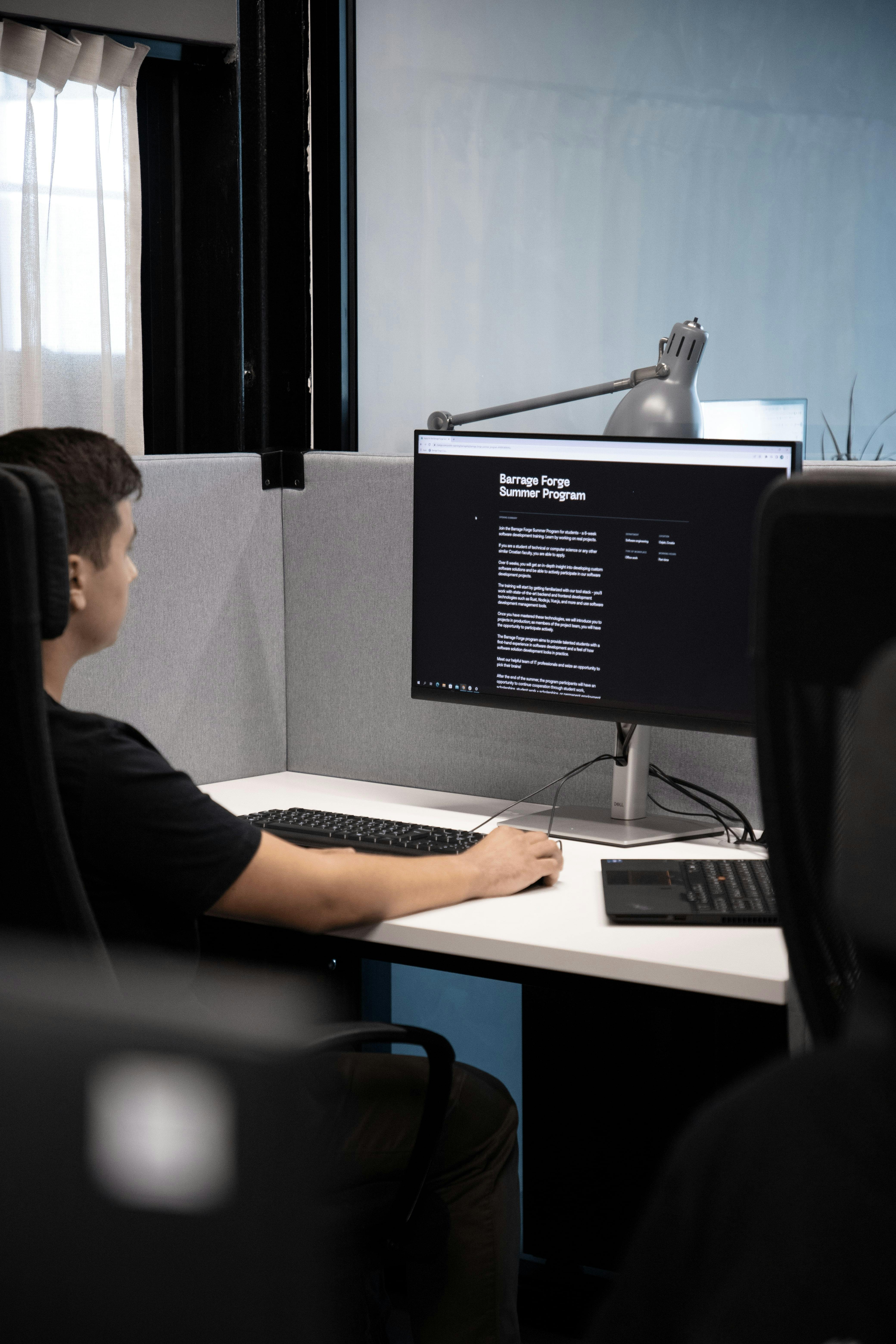 The program is designed for web development beginners. It provides an overview of common paradigms and practices in software development and allows trainee programmers to learn about the various tech stacks used in the industry. 
Through the 6-month program, participants get the experience of working in the Barrage, the expertise of working with the tools we use in our work, and the opportunity to experience our organizational culture. Leaders and mentors provide continuous support and guidance to participants, as do other team members. During this year, 22 participants completed the program. 
We have also designed a shorter 6-week summer practice program called Summer Forge, and we were satisfied with the results. 
Barrage Forge will start two more groups this year, so hurry up and secure your spot! If you are interested in the program, you can apply here.
We are waiting for you :)
And last but not least, we also wrote, designed, developed, and published 5 e-books about NFTs and HPC. 
We worked a lot, joked, and met new people. But most importantly, we educated ourselves and improved our expertise. And even though we were emotionally affected by the world's crisis, we still made it more eager than ever.
Internal events 
On March 7th, we celebrated the company's 6th birthday. For our 6th birthday, we wrote a blog about our founding, and for the first time, we gathered our founders together to interview them.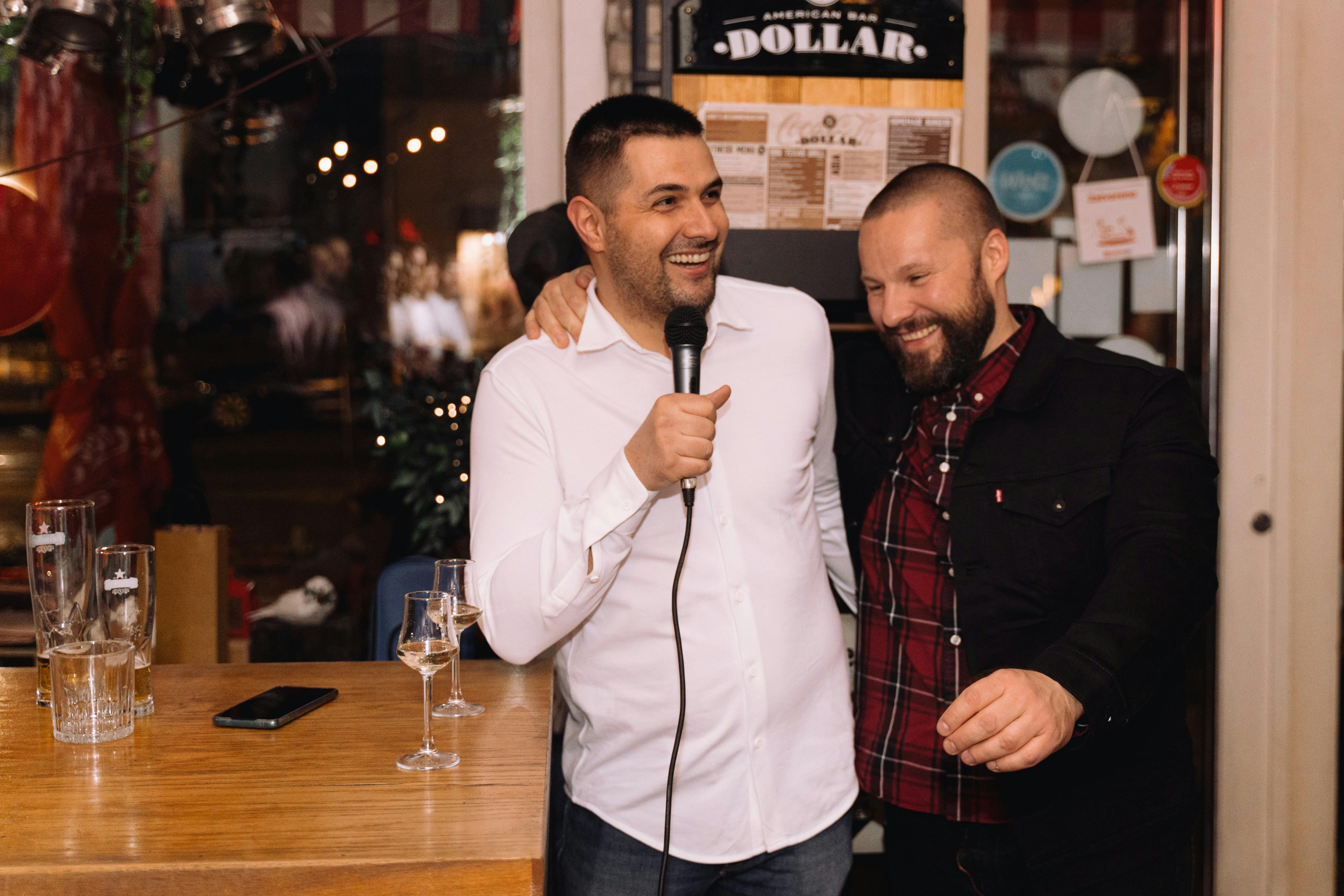 You can read the blog here if you are interested in what we did.
June passed in a more relaxing mode. Our office was nominated for the best Croatian office of the future. The editors of "Dom i dizajn" selected 15 offices in Croatia. Nominated offices were from different industries, varying in design, furnishing, and decorating style. 
We won second place according to the jury's ratings but first place according to the audience's ratings. 
We also celebrated many birthdays of our employees, socialized, and held monthly forums - about work, the meaning of life - various topics, really. 
We even raced - we weren't among the first, but we definitely didn't feel embarrassed for not winning. In the B2Run race at the very end of June, we were 17th out of 54 participating companies. 
In July, we held the first internal Codility challenge - the one we organized at the .debug conference in June because the time has come to tackle a challenge internally. We ranked the challenge at three levels: junior, mid and senior. Then, we announced the challenge winners on the forum and awarded the best with valuable prizes: a monitor, a smartwatch, and noise-canceling headphones.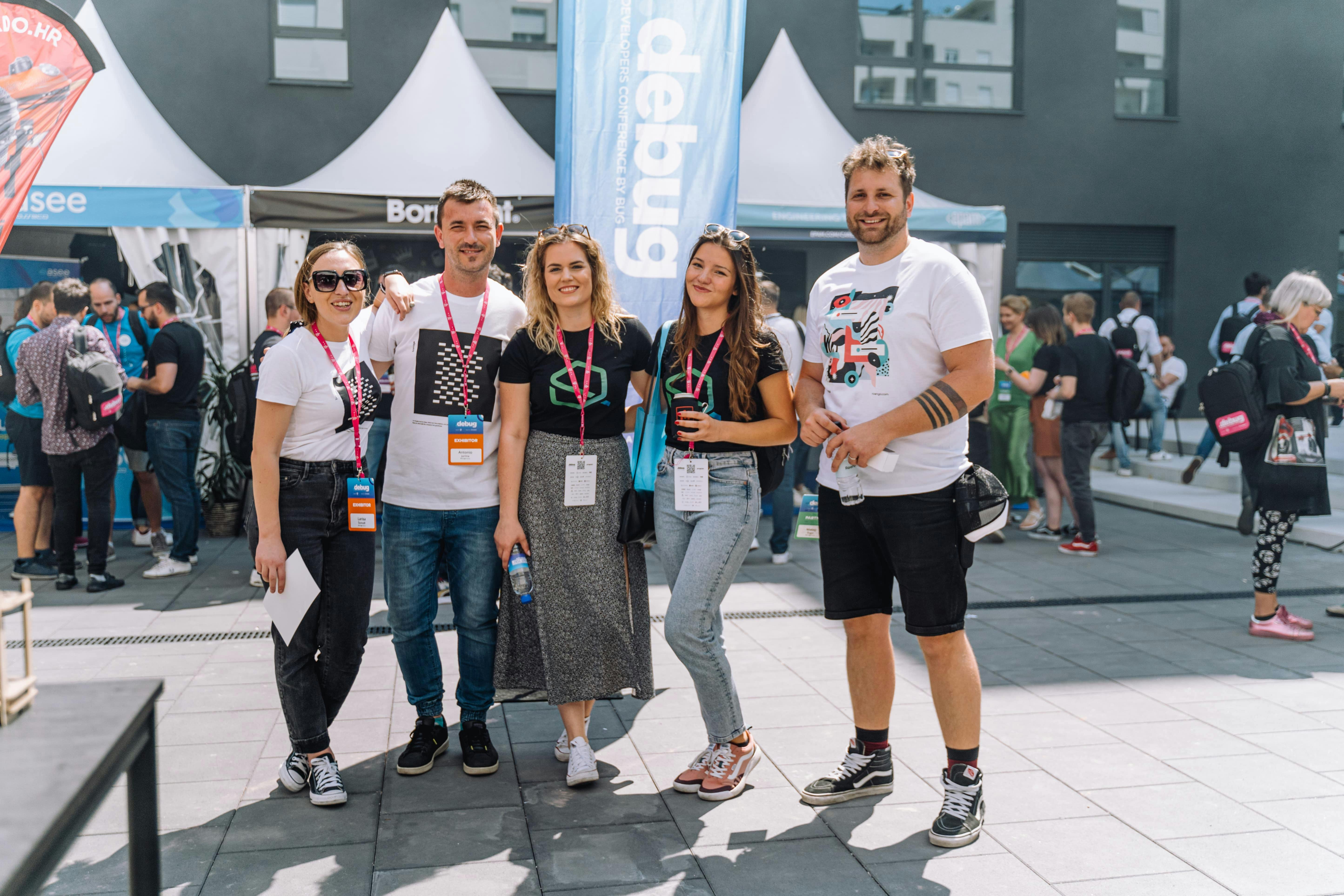 We spent the whole summer in a more relaxed rhythm. After employees came back from their vacations, and as the summer drew closer, the preparations for The Geek Gathering event became more intense.
On October 6th and 7th, we occupied the center of Osijek and revived The Geek Gathering event after ten years. We could be found in 4 locations in the city center: Cinema Urania, City and University Library, Lumiere Restaurant & Wine Bar, and Trica Caffe Bar. The Geek Gathering event was more of a gathering than a regular conference. 
We wanted to create a completely different atmosphere that included the active participation of all attendees and partners and present the community-driven character of the meeting, which was based on the exchange of knowledge between digital enthusiasts, and in this case - geeks.
We gathered numerous speakers from IT companies, such as Shuaiqi Sun, Wekoslav Stefanovski, Tomislav Car, Ivan Levak, Marko Jovanovac, and many more. We crowned the whole event with an after-party in Kazamat, where a good vibe was spread by Electric Corn and DJ Back2Back.
After more than two weeks since the revitalized The Geek Gathering event, we decided to hold occasional meet-ups during the year. As a result, we organized two of them, one in Osijek and one in Zagreb, and during this year, we will continue to organize new meet-ups in different locations and in other cities.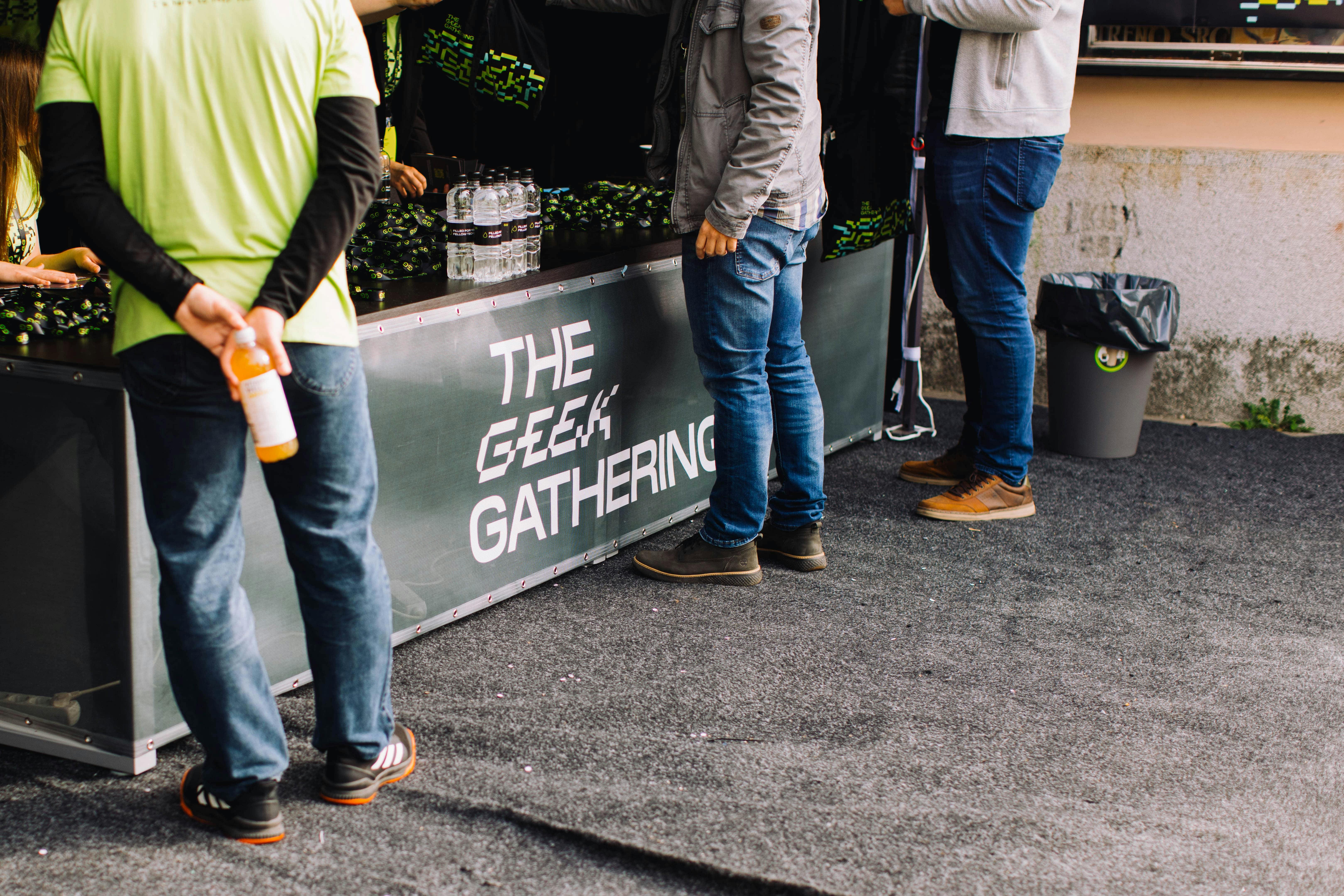 We ended October with a Halloween party at our offices, and the theme was horror movies. We saw many main characters from movies and series that we would not like to meet alone in the dark. :) All employees voted for the most original mask, and the winner was awarded.
November already announced holiday atmosphere: both in the offices and the streets. To socialize as much as possible and spend quality time together in a good atmosphere, we organized a mini-team building and played several bowling game matches.
At the end of November, we started slow preparations for the most beautiful time of the year. The most intriguing one was Secret Santa event, where all employees who wanted to could sign up for our annual tradition of employee gift exchange. 
At December, we decorated the Christmas tree, put Christmas lights in the offices and wore goofy Christmas sweaters.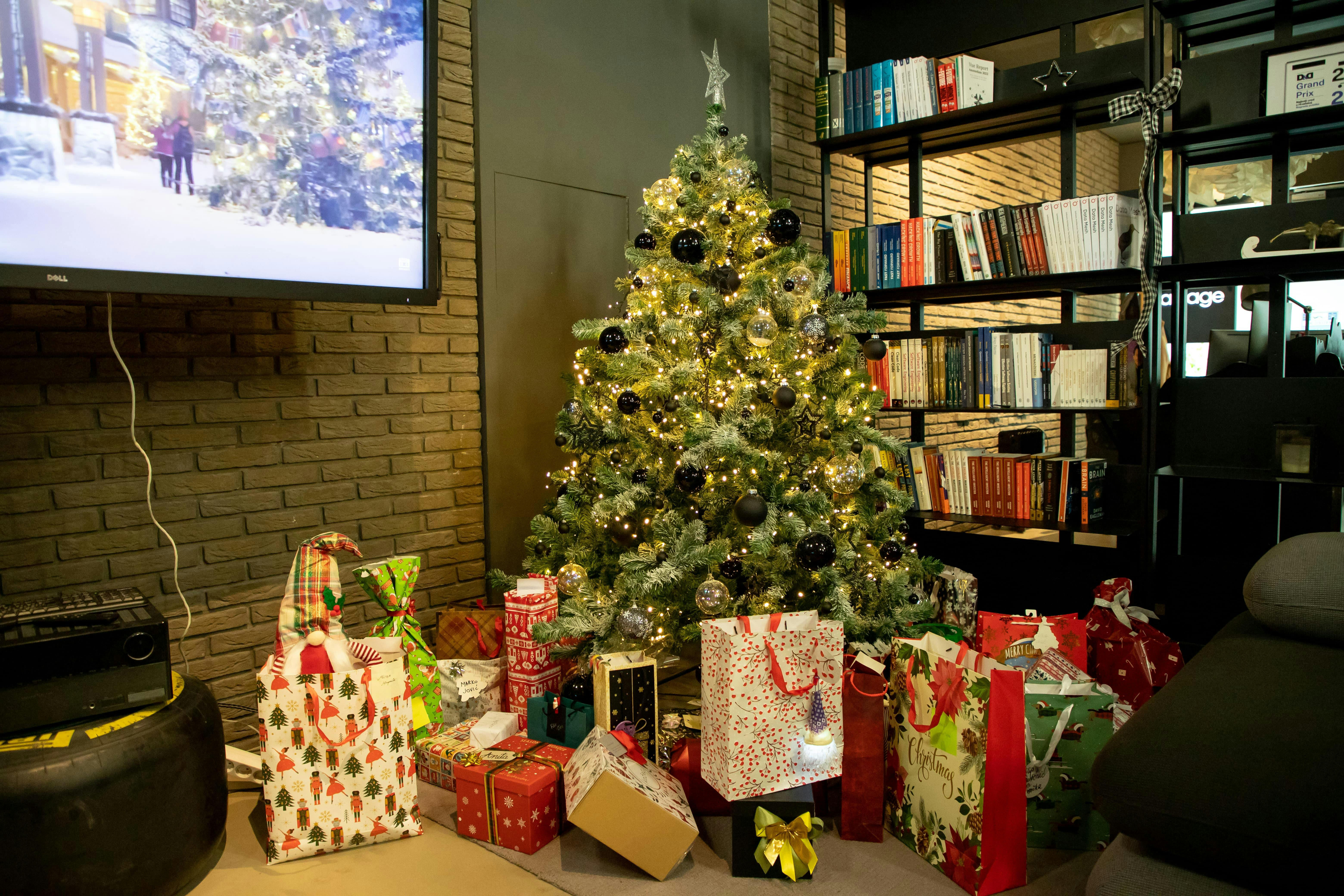 In honor of effort we invested in 2022, we organized a big Christmas party. We also organized a small Christmas party for our employees' children with Santa Claus and elves, along with appropriate gifts.
See how much fun we had in the photo! :)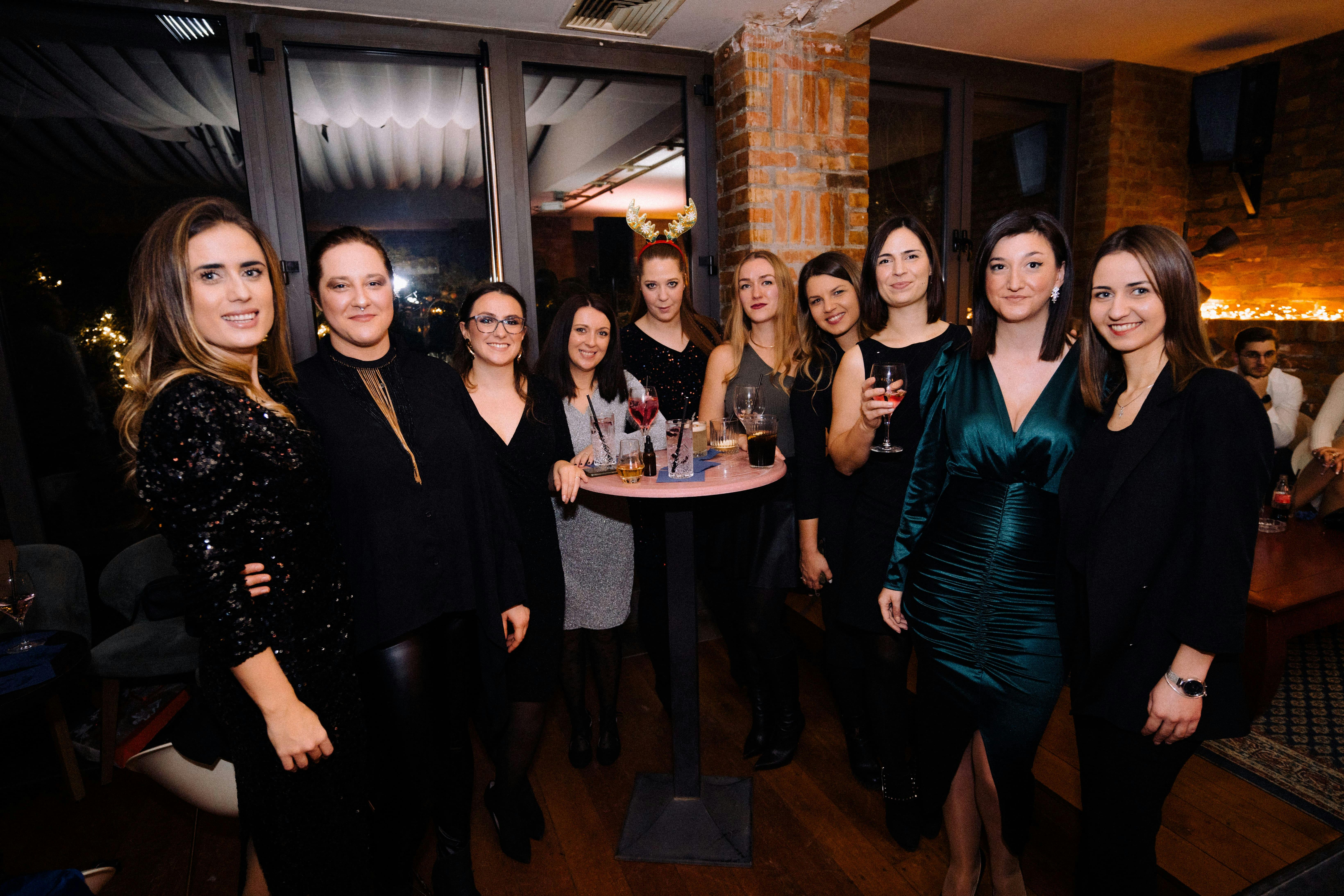 Barrage in public
We decided to go outside of our comfort zone in 2022, and it resulted in massive event attendance. In one of our previous blogs, we wrote about criteriums for our event choice and the processes of organizing our time while doing so. If you want to know how we did that, read our blog!
So, where have we been, and what have we been doing?
At the beginning of the year, we set the goal to improve our public image and be present at all crucial conferences in Croatia and abroad. In addition, we want to get closer to the local community - especially the universities and high schools where our future workforce hides, and awaits to be discovered.
At the end of the year, we can proudly say that we have achieved a lot. We were everywhere, socializing - with people, students, clients, partners, and friends at 38 conferences in 8 countries, in 15 cities, and in 8 scientific and educational institutions.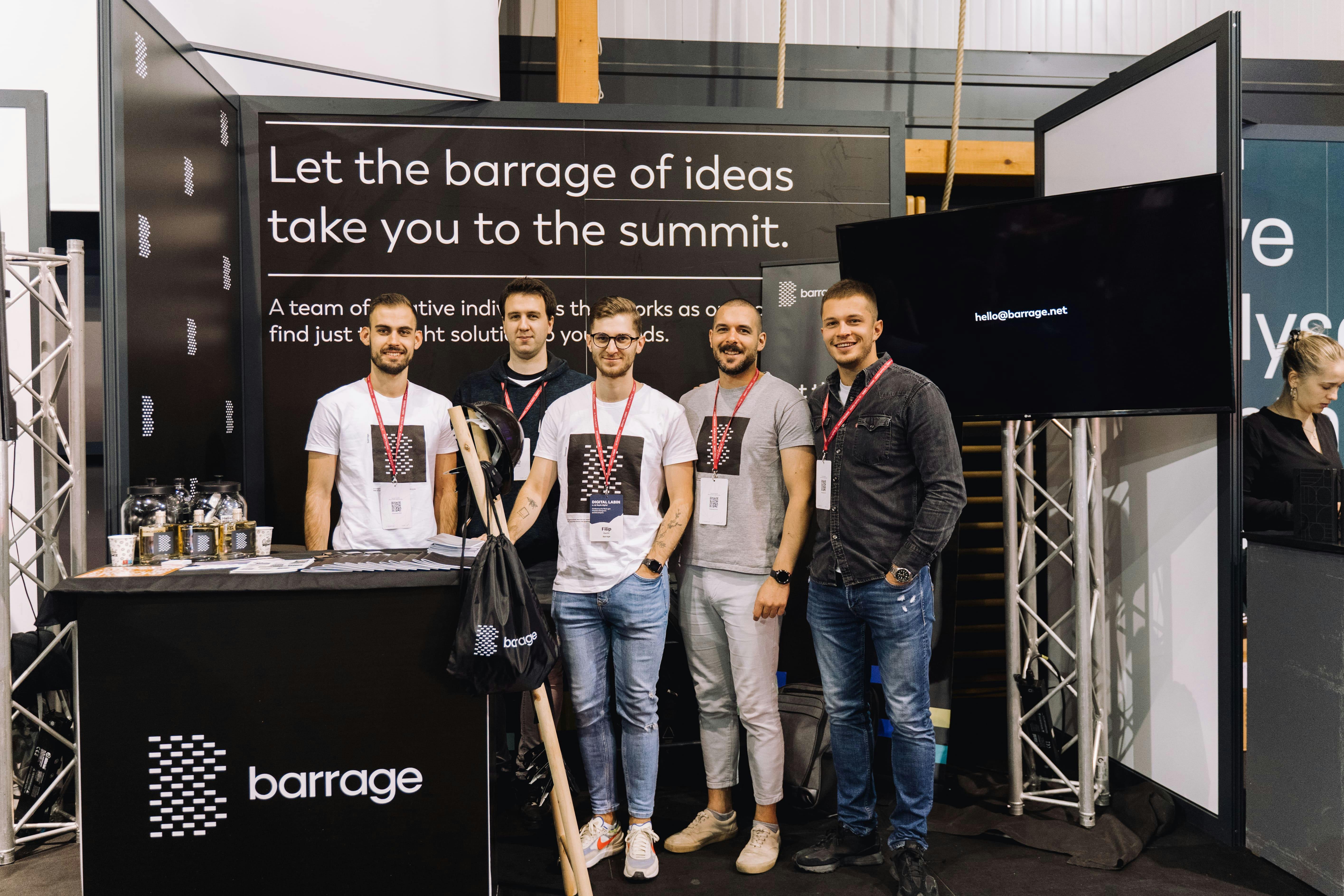 We were present at 14 talent attraction events, 5 business opportunity conferences, and 18 professional conferences. In addition, we traveled over 60,000 kilometers to expand the"Barrage story."
We distributed over 10 000 pieces of various promotional material and told the "Barrage story" over 10 000 times to interlocutors in Croatia and the world.
Conclusion of 2022
We are all aware that time passes very quickly, especially when you are busy, involved in many things, and doing your best. So 2022 flew by for us!
We look forward to everything the new year will bring us - new challenges, collaborations, projects, new employees, students, etc.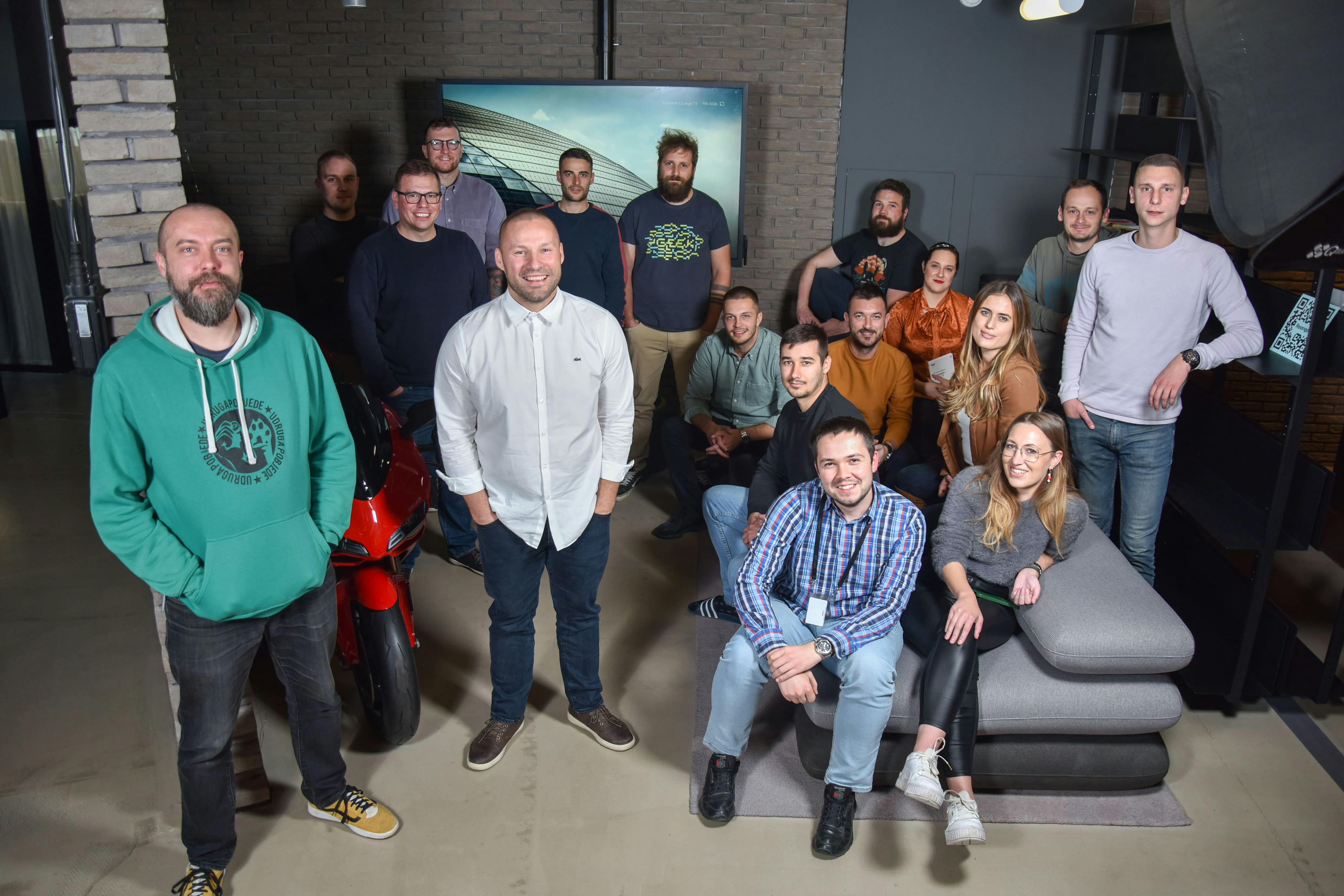 We are ready to accept the challenge of every task that comes our way.
Stay tuned. 
We promise fun times in 2023!
Hey, you! What do you think?
They say knowledge has power only if you pass it on - we hope our blog post gave you valuable insight.
If you want to share your opinion or learn more about what we do at Barrage, feel free to contact us. 
We'd love to hear what you have to say!