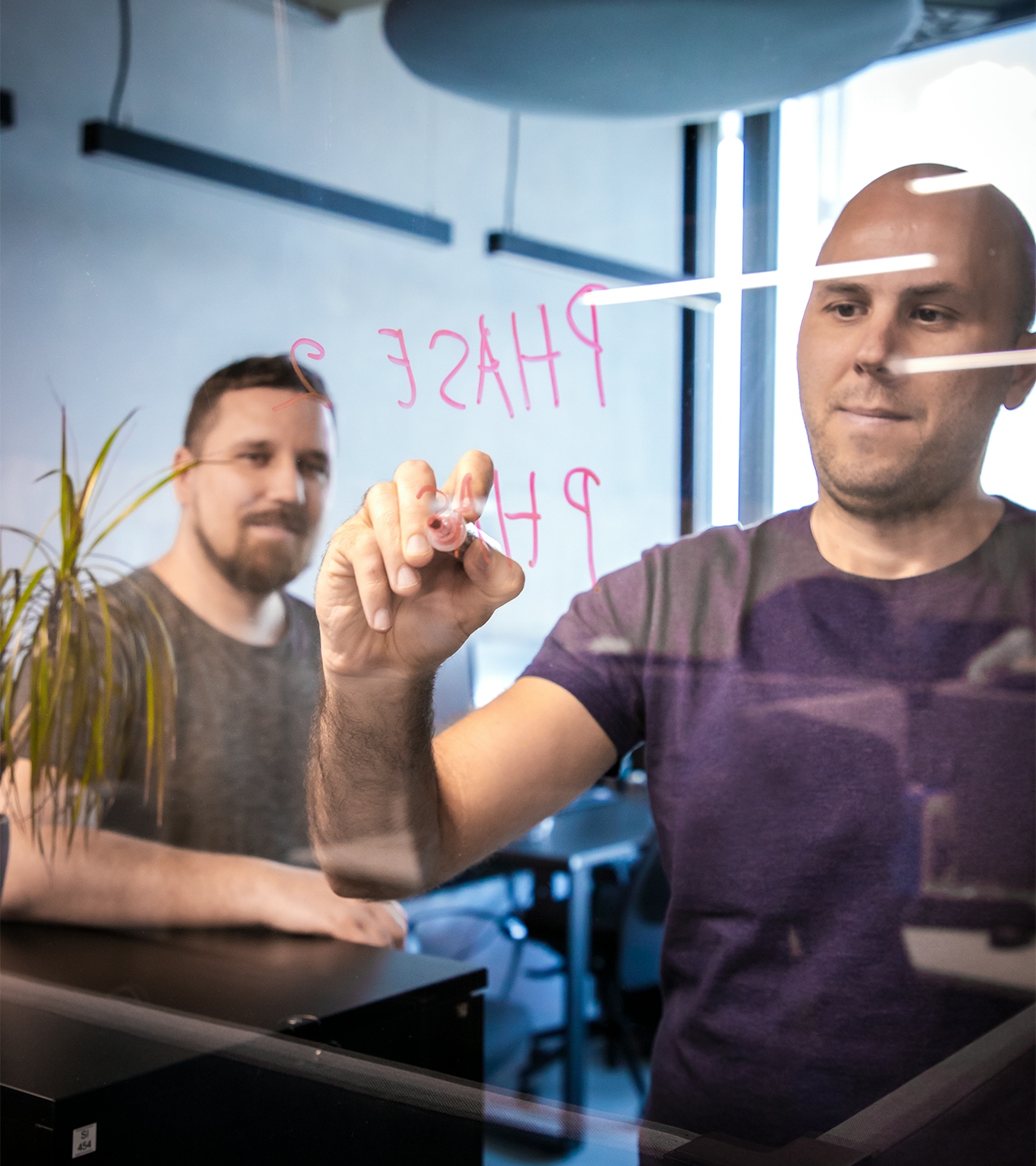 4 reasons you need a software consultant
Software developers keen on a career change often become software consultants - who better to advise companies on software solutions that'll fit their needs best than someone well-versed in software development?
No matter the size of your company or the industry, there's no escaping the need for software. You may need software to help manage clients, payrolls, data analysis, sales, control production, distribution, marketing - the list can go on and on.
And while the need is clear, the choice, however, isn't since for every "problem" a company needs resolved, for every process that needs improving, there are a number of potential solutions available. This opens up a question - how to choose the right one for your specific business? If this thought is troubling you at the moment, this is the perfect time to consider hiring a software consultant.
What is the role of a software consultant?
As the name of their profession suggests, software consultants offer advice about software, but like many other professions, there's more to this occupation than meets the eye.
First of all, software consultants most often have a degree in computer science or software engineering and besides technical experience, they also have to possess strong communication, analytical, and project management skills. 
It's no wonder that software developers who desire a change in their careers decide to go down this career path as their experience puts them in just the right position to help companies with limited technical knowledge and those that need a fresh perspective.
It's safe to conclude that these experts don't lack the skillset to offer advice but let's see how exactly your company can benefit from their expertise.
Why hire a software consultant?
Well, here are at least a few sensible reasons:
Objective perspective
Since one of the first tasks of a consultant is to get to know your business in detail, you can expect an objective assessment based on which you can make an informed decision. Your company's day-to-day operations and ambitions represent a map to understanding your business' needs but what often happens is that company's management disregard certain aspects simply because they are too involved. 
Software consultants may help you realize something about your company you overlooked. Their lack of emotional involvement allows then to take a step back and take a look at the facts. By recommending a software solution customized to your business model, they can actually provide a fresh perspective on your teams' organization and daily activities so you can help your team be more effective. If you automate long and boring repetitive tasks, your team will have more time and will turn toward creative problem-solving.
Focus on business
If your core business isn't in the IT industry, chances are that just googling all of the available options makes your head spin. Sure, in today's digital world you have to know your way around technology but when it comes to researching the particulars of each software solution, the features, user roles, trial periods and then trying to compare the prices, the choice suddenly becomes as hard as winning the Formula 1 Monaco Grand Prix. 
This is where software consultants step in and save the day. For example, while they analyze and assess what tool would be optimal for your customer support team, you are free to focus on your business operations and keep the core of your business in line. If your focus is where it should be and your business operations are supported with the right tools, your company has a strong basis for continual growth. 
New technology
Being a part of the same industry doesn't mean that the needs of two companies are identical. They are similar to an extent but there are many elements, among which a company's size, budget, and goals, that make up this decision. It's only natural to check what your competition uses but, in most cases, a custom software solution is the best guarantee of a quality fit.
Software solution that has been tailored to your needs can also play a major role in gaining a competitive advantage, which is something consultants also focus on. This is because you will be using something that's developed specifically with your particular needs in mind and because the budget and ROI are something that was taken into account.
Quicker turnaround time
Transitioning from one tool to another can be time-consuming and it's important to have realistic expectations because it takes time to kick things off properly. Even if the change is something less "big", such as switching to a more advanced version of a software, the process might still take more time than you might expect.
And if the thought of new technology makes your team uncomfortable, you shouldn't worry (or they) because the implementation process and training are also something consultants cover. Every change can be scary and the transition period bumpy. However, ultimately, when the decision is made on well-founded facts and the process is guided by an expert software consultant, success is bound to come.
Are software consultants necessary for your business?
The shortest answer to this question is: it depends.
If you have the time, knowledge, and the budget to risk it all on a trial-and-error approach, then you might not need a software consultant.
However, in today's fast-paced world in which you constantly have to outdo yourself and your competitors every day, wasting precious time is not an option for most. Your consultant is there every step of the way: to assess the current situation, hear out your goals, suggest the best value for money, and help you with the implementation and training. 
With the right software solution that supports and simplifies your workflow, you can expect growth in productivity of your team, reduced costs as time and money are saved, gaining a competitive edge, and consequently, increased sales.
Your take on the subject
They say knowledge has power only if you pass it on - we hope our blog post gave you valuable insight.
If you want to share your opinion or learn more about choosing the right software solution, feel free to contact us. We'd love to hear what you have to say!