Machine learning
Go beyond human vision and transform your data into valuable input with intelligent machine learning services.
We develop machine learning applications that make successful outcomes.
Want to know how we do it?
Discover hidden insights from your data
Machine learning (ML), a branch of artificial intelligence (AI), is capable of addressing many issues organizations deal with.
It focuses on designing and developing algorithms that can access your data and use it to learn for themselves without being explicitly programmed to do so.
If your enterprise needs help minimizing unforeseen failures, reducing manual entries and data inaccuracy, analyzing hard-to-manage volumes of data, making quicker decisions based on automated predictions, we will use our expertise to design tailored solutions that will enable you to hit your key business objectives and increase performance.
Make your data work for you
Employ AI practices to craft and implement machine learning algorithms that will induce your digital transformation.
Our team will define possible machine learning applications to optimize the processes of your organization. Whether your goal is to improve the quality of your customer service, manage your resources efficiently, speed up the work pace, improve the accuracy of your operations, estimate the execution time, or make all the right business choices, we will create the fitting strategy frame.
A computer program's ability to extract knowledge from data enables us to apply the right tools and integrate appropriate algorithms to transform data into a business advantage.
Adaptation
Improvement
Automation
High-performance algorithms for a productivity boost
Machine learning
Natural language processing (NLP)
We will build algorithms that create a representation of language in a form that is understandable by machines. This will convert your data into innovative and intelligent applications tailored to your business requirements.
Computer vision
Extract information from digital assets and use it to perform actions or use anomaly detection to eliminate faulty items from production. Training computers to understand the visual world can help you enhance the customer experience, reduce costs, and increase security.
Data analysis
Customer analytics
Customer analysis allows finding the sweet spots that will drive loyalty and sustainable growth. By capturing day-to-day customers' behavior, you can enhance their overall experience, understand how they use your products and services and proactively engage with them.
Predictive analytics
Extract information from current and historical data to determine if those patterns are likely to emerge again. This way, you'll allow your business to adjust where to use your resources to take advantage of possible future events, reduce risk and identify opportunities.
Time series forecasting
We will analyze time-series data measured in chronological order, apply a forecasting algorithm, and derive a forecast. This will give you a hand with predicting the target variable's future values and identifying seasonal trends as well as upcoming trends.
Building data pipelines
A data pipeline uses a set of actions to automate the process of moving interpreted raw data from several sources to a targeted location for analysis or virtualization. Building a data pipeline results in a smooth flow of information and your ability to gain a competitive advantage.
Reviewing data architecture
During our data architecture review, we analyze every aspect of your process to ensure that data management meets business needs, is optimized, and handled appropriately. Following our recommendations will bring your system to a healthy state and maximize its full potential.
Reliance on machine learning has a beneficial impact on time consumption, performance enhancement, and financial savings.
Your data can be your next strategic move.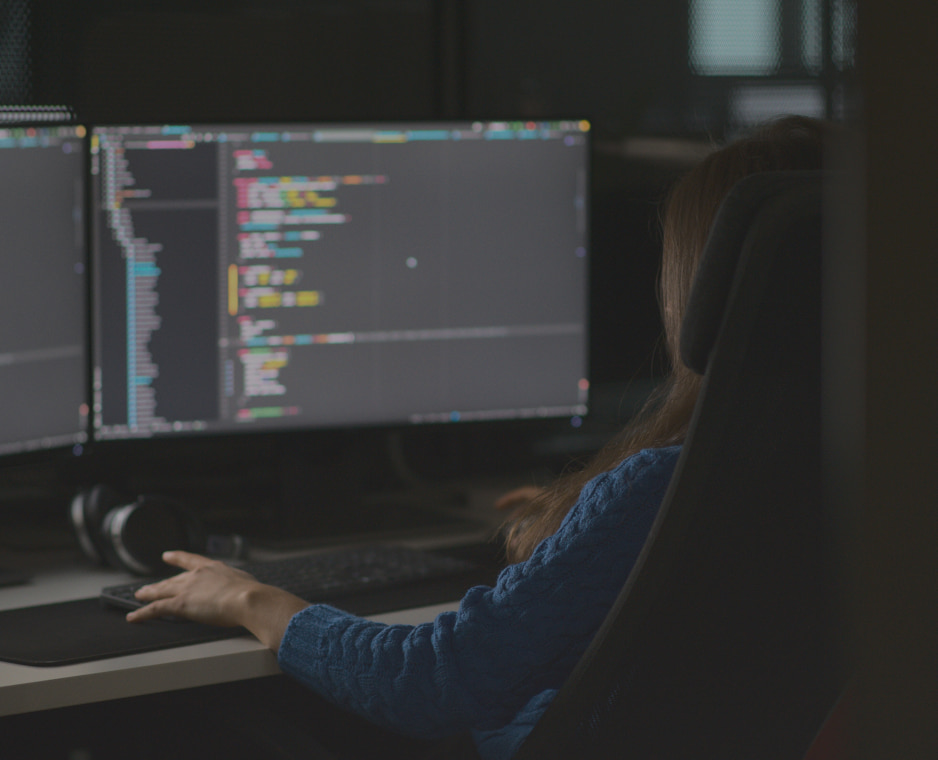 Machine learning models that produce real results
We devote great attention to planning to ensure positive outcomes of systems based on machine learning. If they are not working properly, there could be some negative consequences, which depend on the nature of the task at hand. Therefore, having a risk-averse mindset, we understand how important it is to design these systems carefully and with dedication.
ML requires continuous research, especially in building model architectures, as new findings occur almost daily. This is why high-quality analysis is something we put an emphasis on throughout the process. We are determined to build custom AI models for our clients to help them benefit from their valuable data, strengthen internal operations and make their business less vulnerable in the future.
From raw data to fully developed model
01
Data analysis
First, we will analyze your data and the KPIs you want to accomplish - based on the findings, we will define the type of task we need to put in motion.
02
System and model architecture
The system should be carefully and correctly designed to handle all capabilities of the task and the model architecture should be built with the aim to solve efficiently the desired goal.
03
Testing
Ensuring that the software system works according to the requirements is crucial and that it points out all the defects and flaws during development. This includes testing the model performance in real-time data.
04
Delivery
After all previous steps are successfully done, the last step is releasing an efficient, reliable, and, most importantly, effective system to the production.
Solutions
We are a full-service digital company that develops, brands, designs, and supports digital products.
Explore all solutions
Contact
Use machine learning algorithms to help your business identify opportunities and potential risks.
Make it happen