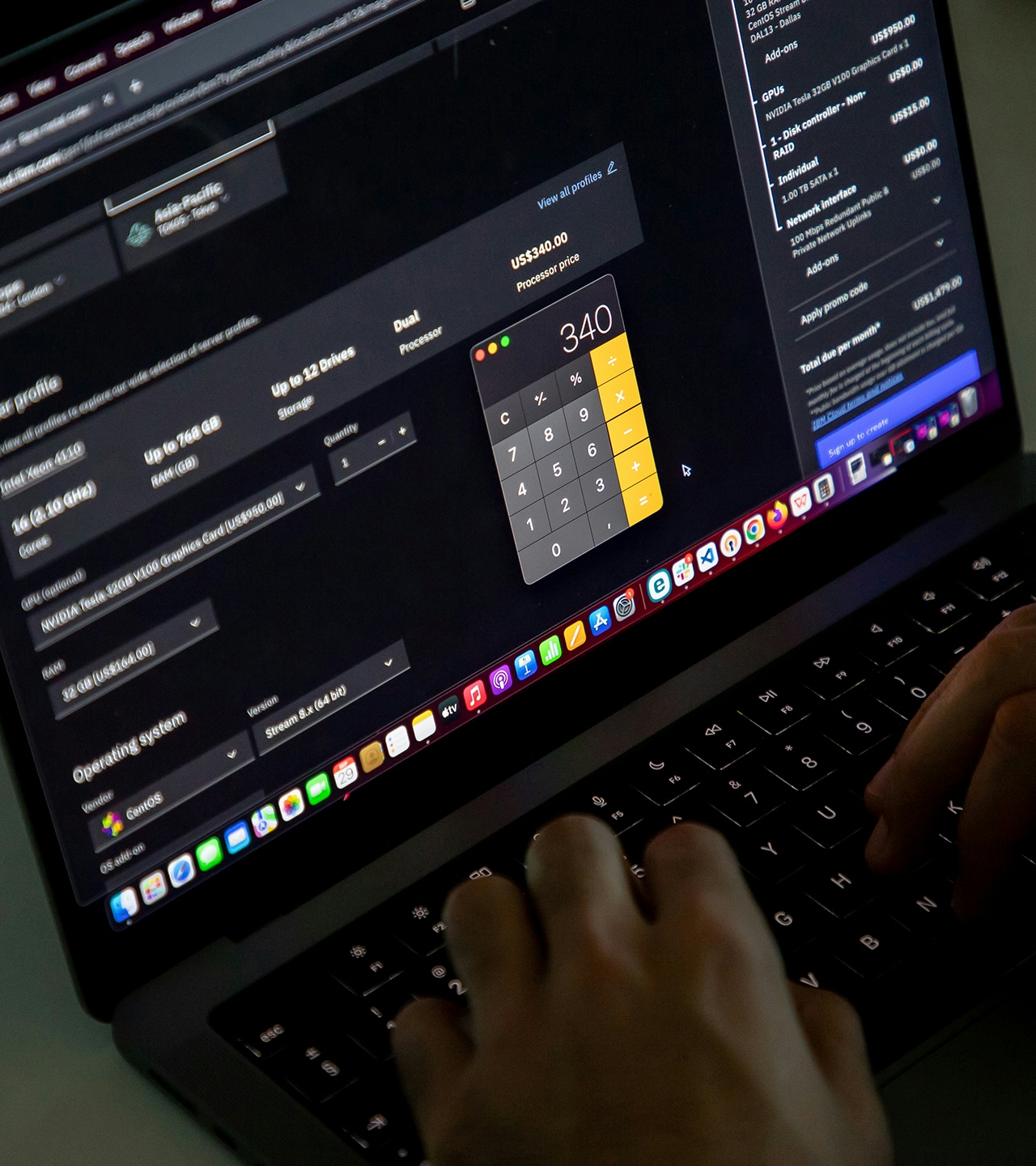 Don't let yourself be tricked: Here's what to watch out for when exploring the HPC providers' offers
Saying that navigating through HPC providers' offers can be confusing is an understatement. Here are a few things to focus on to avoid making mistakes when choosing a high-performance computing solution.
If you've read our e-book "Raising the stakes: How HPC supercharges your business", you know that high-performance computing is the future. If you haven't read it, it's high time you do.

Scientists, engineers, artists, architects, and professionals from different industries use the power of HPC to move the boundaries of the world as we know it in an attempt to bring about positive change.

Naturally, the number of companies that provide accelerated computing services increases daily as the interest in them grows, but their packages and different pricing models can cause a lot of confusion to an average user. 

With that in mind, here are a few tips to help you understand exactly what you are paying for.
It's never just a GPU component
You are a student focused on machine learning. Your college has granted a budget for you to finish the training and testing of the models and you are googling different providers and examining their prices.
You find one on which the pricing seems decent; you see the "per hour" price and start multiplying with the number of hours you think will be enough for you to finish your task. And just as you thought that you've struck a good bargain, you notice the "GPU component cost" next to the price you've read.
After that, it doesn't take long to realize that the price includes just the GPU and that you naturally need more components to get you started, such as a CPU and memory. The price you originally had in mind increases significantly. 
The price isn't a reliable indicator of quality
On the opposite side of the spectrum are those who are transparent that you buy "packages" of different components, but their names and classifications don't make it any easier to figure out what you need. 
Imagine you are a self-employed architect and you are working on some 3D modeling representations. The project is just for your portfolio, not for a client so you don't need a state-of-the-art GPU. You just want something to get the work done and for you to get acquainted with how the HPC service providers function. 
Pay for a month, use it for a few hours
You are making a wedding ceremony video: it's short, just something to test the waters. Everything is recorded, you have a vision of how you want to compile the scenes, and now you need to invest a few hours in editing it, so it's presentable for everyone.
Of course, you go looking for the HPC providers that allow you to use the instances for a few hours. But a word of caution: if it says "per hour", that doesn't necessarily mean you can rent it for just 3 hours. 
It may mean you enter into a 1-month or 3-month contract and the "per hour" is supposed to help you calculate how much you would spend in an hour. Basically, you would pay for an entire month even though, in reality, you would be using the instances for just a few hours. 
The trouble is that for many providers, it's just not lucrative to use the "per hour" pricing model, which is why they ask you to enter into a more extended contract. However, big names in the industry with numerous users and a lot of equipment can afford to offer those payment models.
Asking questions is the key
These are just some situations that might be confusing for someone new to the world of HPC services. 
If you are not clear on something, don't hesitate to contact the provider's customer service. Yes, they might take longer to respond, try to sell you a more expensive deal, or speak/write in broken English, but they are your best chance to ensure you know what you are getting.
But to avoid sounding too negative, it doesn't mean that all HPC providers are trying to cheat their users. It's quite the opposite as many of them, besides the need to earn, of course, are technology evangelists who truly believe that HPC is the horsepower of tomorrow and want to provide the world with the means to build a better future.  
Your take on the subject
They say knowledge has power only if you pass it on - we hope our blog post gave you valuable insight.
To learn more about high-performance computing, download our e-book! Our team has ample experience setting up and maintaining HPC data centers and running them - if you need help in this department, reach out to us.
We'd love to hear what you have to say!