Travelspot: brand identity and travel management software
To articulate the enjoyable side of business travel, Barrage helped Travelspot develop a brand new digital product with a unique brand identity and applications for online booking.
The problem
For the majority of business people, organizing a business trip is time-consuming and stressful. Unfortunately, the troubles don't stop there. Even when everything is booked, and the trip is ongoing, things can go wrong, forcing business travelers to re-organize repeatedly.
On top of everything, managing expenses is an additional hassle.
Travelspot recognized the needs of business travelers (its target audience) and wants to show them that, despite all inconveniences, business trips can evoke a happy-go-lucky attitude.
The solution
We helped Travelspot develop a new brand strategy, visual identity, and a system for online bookings, organizing trips, and managing expenses. The design echoes the relaxed, enjoyable, and bright side of business trips. Barrage went with an atypically joyful look and feel to disrupt the wearisome effect of business trips.
The result
Travelspot's new brand identity does not end on its logomark. It is a combination of various elements that form a composition for a unique and relaxed visual language within the business travel industry, allowing Travelspot to bring joy and pleasure into the life of stressed business travelers.
The foundation for the identity design, shown through the Travelspot loop, revolves around the idea of business trips being like roller coaster rides.
Some people love them, some people hate them. Some want to repeat them right away; others want them to end as soon as possible.
Either way, business trips create interesting memories for travelers to keep and stories they will enjoy retelling for a very long time.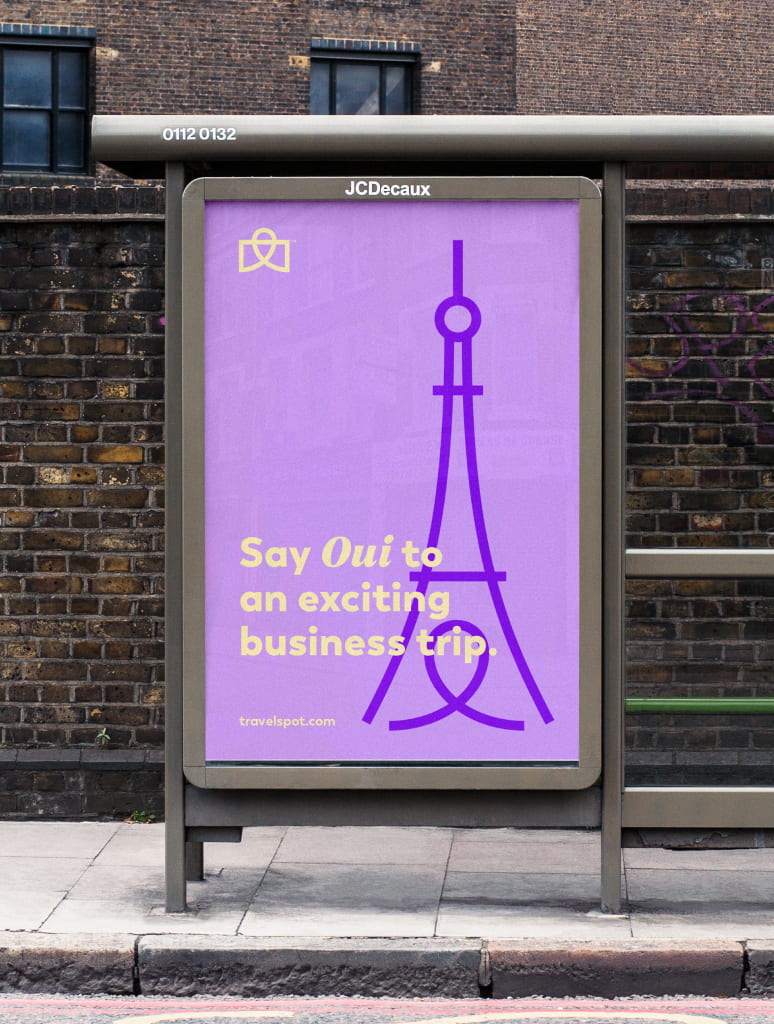 To enhance the visual language, we created a system of illustrations; thus, helping our travelers to imagine a new world of stress-free business travel.
In lack of an application that encompasses various business travel services, our aim was to build an application that is user-friendly yet detailed enough to provide our travelers with all necessary information for their trips.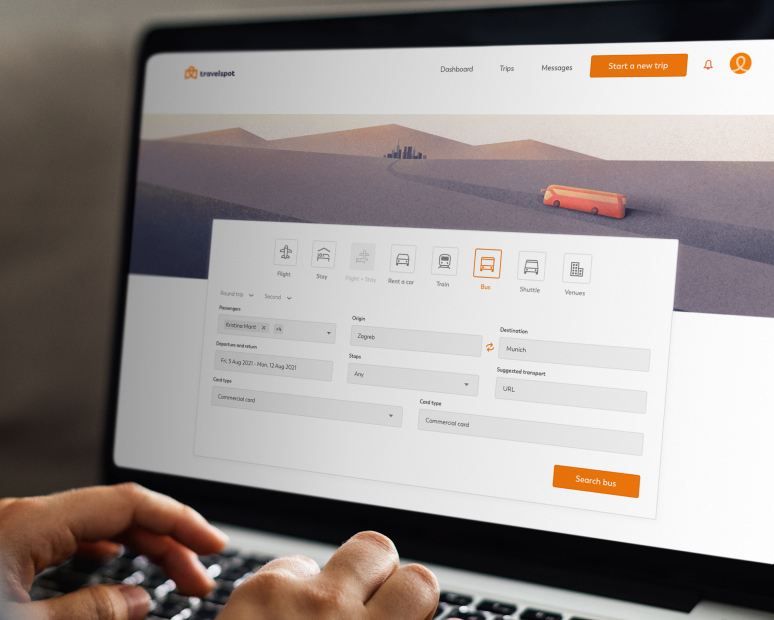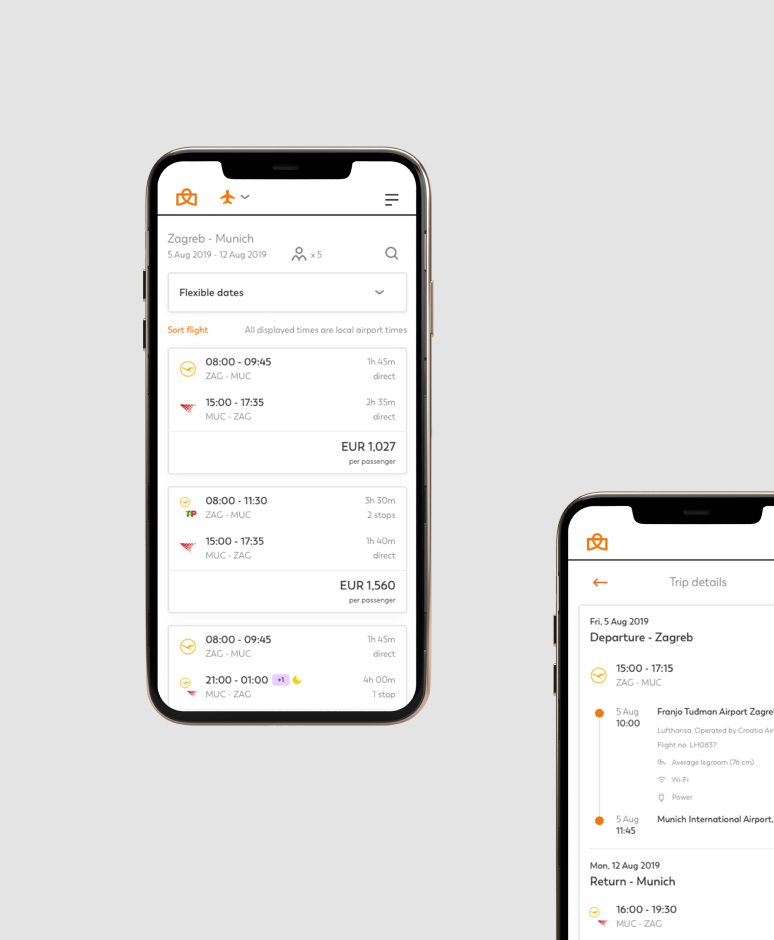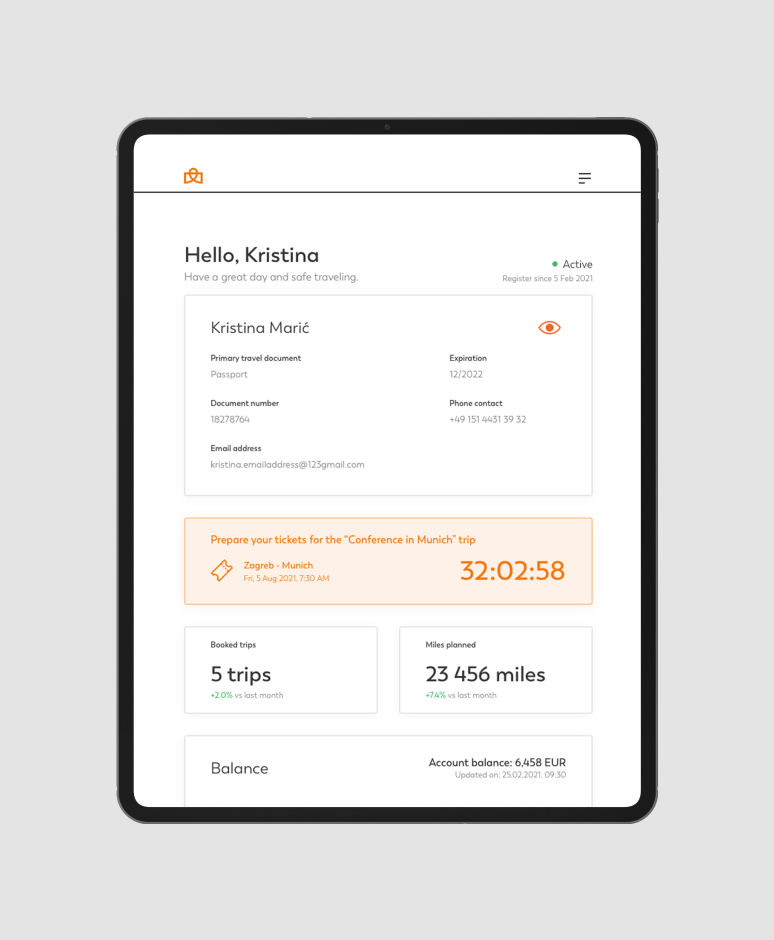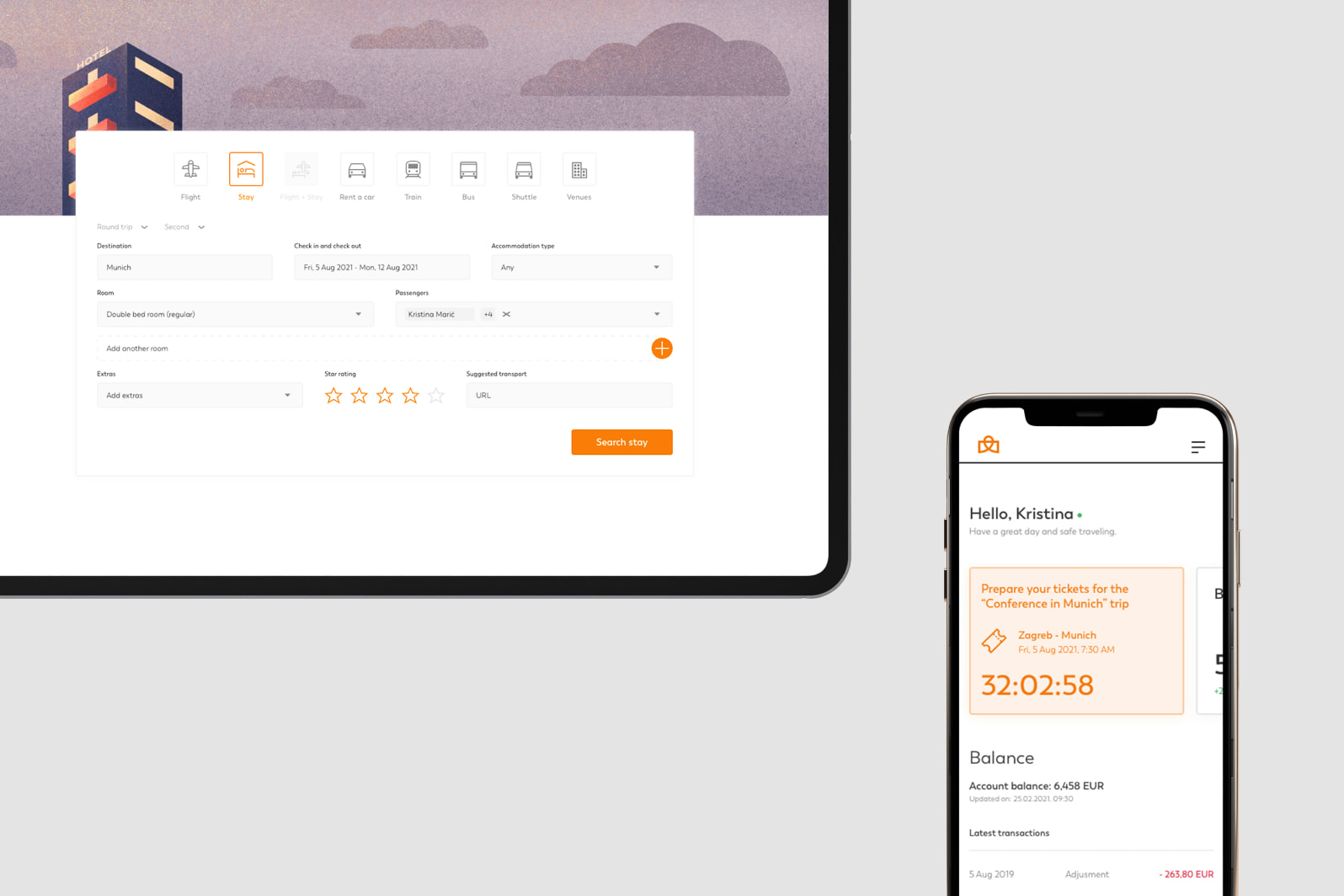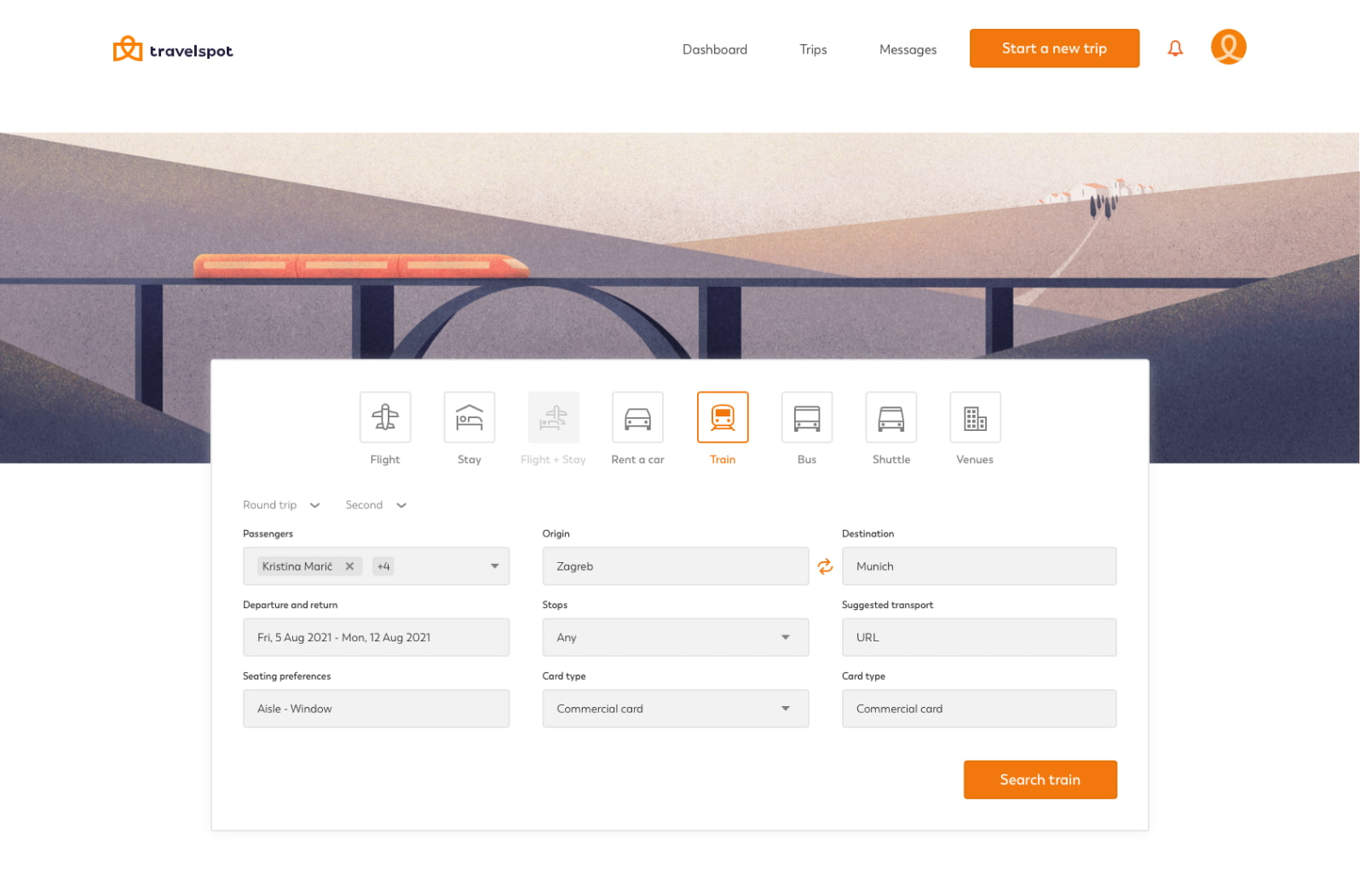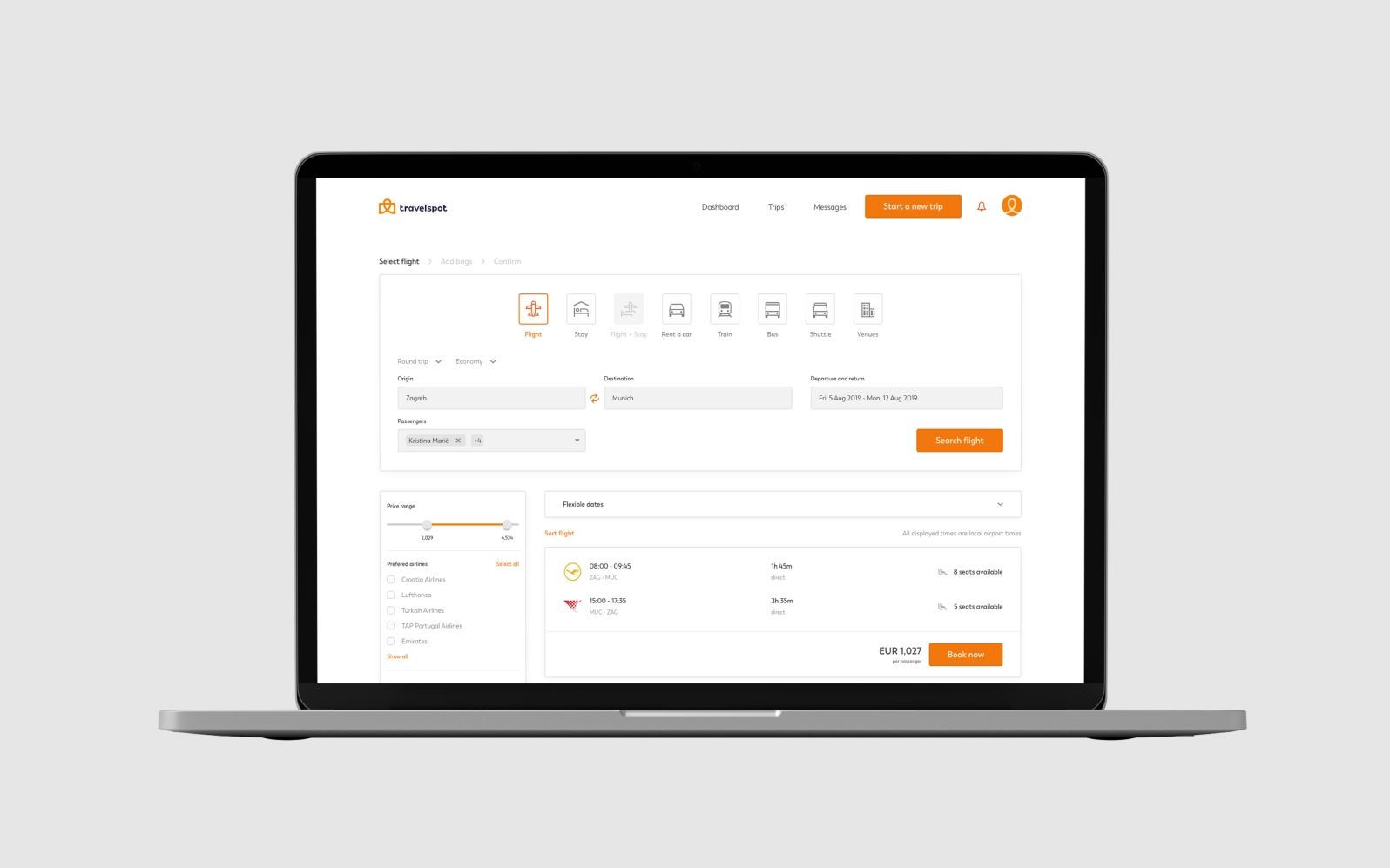 Think of it this way: For many of us, business trips are unavoidable. And yes, they are usually tiring, unpredictable on occasion, and can leave you feeling burned out more often than not.
So why not use all the help you can get to find the right balance and make each business trip a success. Travelspot was created to do exactly that.
Visit website