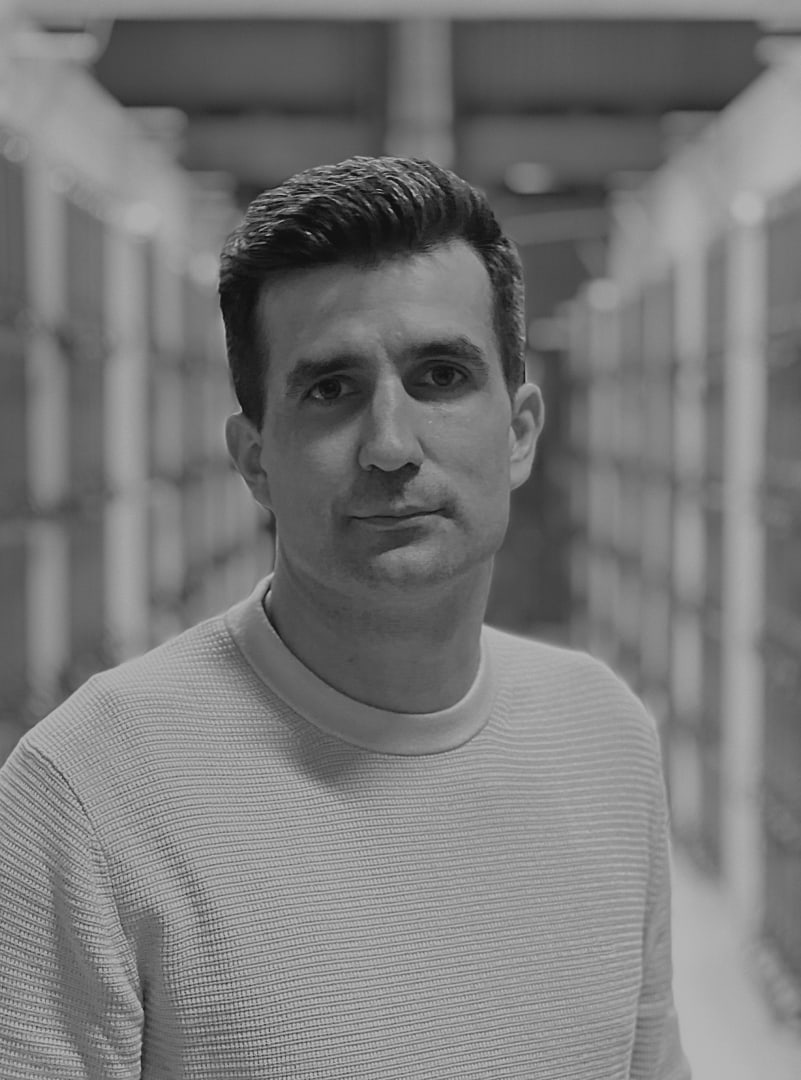 Data center development
Build easily maintainable, energy-saving data computing center that will improve the efficiency of your enterprise.
Our data center reliability experts will help you reduce energy costs and error scenarios to a minimum.
Optimize your resources
Infrastructure for the digital future
01
Market research and consultancy
Focusing on client's ROI and project longevity, we offer our expertise in data mining and market research, site scouting, electrical and connectivity infrastructure investigation, air quality testing, and other relevant information for investment risk management.
02
Tailor-made data center infrastructure design
Our engineers and co-workers design tailor-made solutions from an industry expert standpoint, adapting to any existing construction, remote or metropolitan geo-location, and hardware focus.
03
Development, installation and commissioning
Our team combines expertise from multiple areas and focuses on electro-technical network and specialized hardware layer. Simultaneously, the server, network layer configuration, infrastructure management, and maintenance are taken care of.
04
Data center infrastructure management
The integration of IT and facility management is done to centralize monitoring, management, and capacity planning of DCs to eliminate any source that can cause risk. With proper infrastructure and an educated team, we will minimize facility downtime caused by human error.
On-demand cloud computing
Development
Our optimized, easily maintainable, energy-efficient data processing (computing) centers (MPDPC) are delivered using the turnkey principle to create a decentralized infrastructure for on-demand cloud computing purposes for our clients around the world. We recognize this as a foundation as equally crucial as electrical or transportation infrastructure.
Continuity
We encompass all of the services and facility-related components and activities that support implementing, maintaining, operating, and enhancing a data center. Aiming to exceed industry standards in developing an adequate well-tuned facility from scratch, we focus on performance, automatization, and minimizing the cost of auxiliaries to its bare minimum.
Reliability
Our engineers are spread worldwide, taking measures to meet customers' needs. Complying with the timeline and budget expectations is our primary dedication. There is a mutual synergy between the research and development department (RnDd), where our team lead engineers have very close communication with RnD team members.
Cross-functional teamwork focused on creating value
We moderate a technical conversation among clients and partners on easy practical examples utilizing understandable test case scenarios. Improvements in existing infrastructure and planning for future upgrades are always a part of our planning.
We can improve the data center's efficiency by optimizing airflow management, heat dissipation, and hardware processing capabilities.
Processing data is only one step in a complex system of data distribution. By improving ISP connectivity, latency, and on-site load balancing, our system operations team improves overall processing performance and data center efficiency.
Quality
Efficiency
Integrity
Clients' satisfaction as an ultimate success metrics
Our scalable team can meet customer expectations of 5 MW blockchain-oriented computing facility installation per week with precise planning.
These numbers speak for themselves, and we believe they are industry-leading figures. As for integrity, we push ourselves to the limits to deliver each installation with excellence above industry standards.
Our flagship built in Sweden met industry standards and quality assurance, while the team successfully integrated with the community.
Adaptability to new enviroments is our competitive advantage
Occasional challenges in the data center operation and maintenance are are tied both to our team's dynamics and our client's needs. Therefore, we carefully design and improve our business processes to mitigate critical events.
Despite that, critical events do happen due to unpredictable obstacles. Luckily, ongoing process risk management, on-the-spot decision making, and problem-solving are among our team strengths.
We deal with local regulations, unforeseen technical difficulties, or any other type of challenges that arise. We recalculate, refocus, and rethink, and in the end, reinvent the plan, and redirect the project.
Focus and goals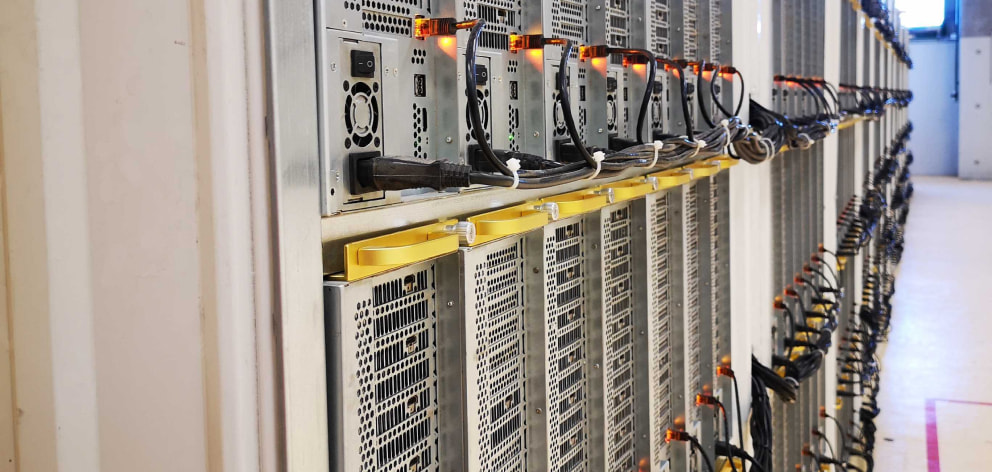 Creating future-ready data center strategies
Data center engineering and infrastructure development have a vital role in real sector integration. Since our industry is high-speed and full of surprises and challenges, our experts are prone to observation and always keep their eyes opened.
Meeting customers' needs, timeline, and budget expectation is a part of our business strategy. Design, development plan, supply chain, subcontractor management, logistics, installation, and data center commissioning enables us to control the process through each phase and complete our services with excellence.
Scenario-based data center management, combined with a vast palette of specialized hardware experience, enables us to mitigate technical and operational issues.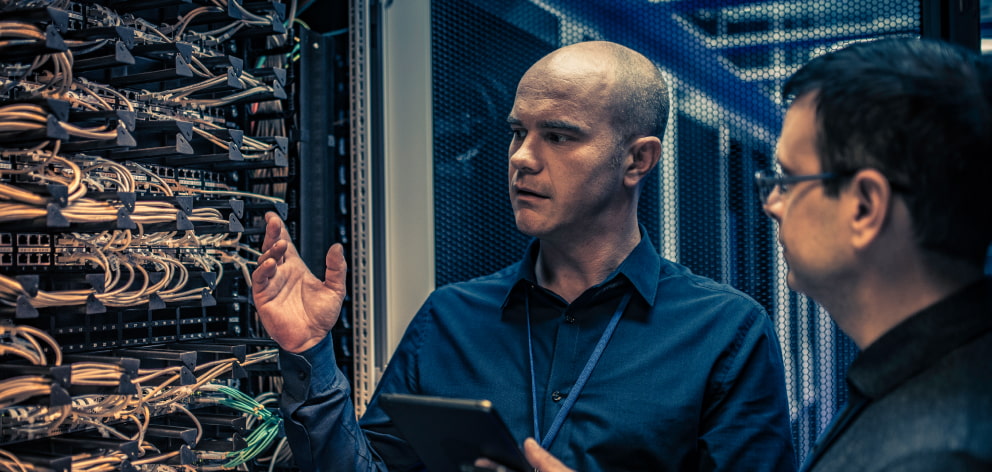 Are your ready for a digital transformation?
Principle-driven and goal-oriented, we deliver the best performance and continuous improvements. Our employee education is aligned with LLL principles, and we invest in the knowledge curve by actively working on knowledge distribution in a controlled environment.
Investing our software development resources in data center monitoring software, automatization, and firmware optimization significantly increases data center cost to performance ratio.
With team capacity management, our site reliability engineer ensures uptime and hardware longevity.
Want to take part in the fourth industrial revolution?