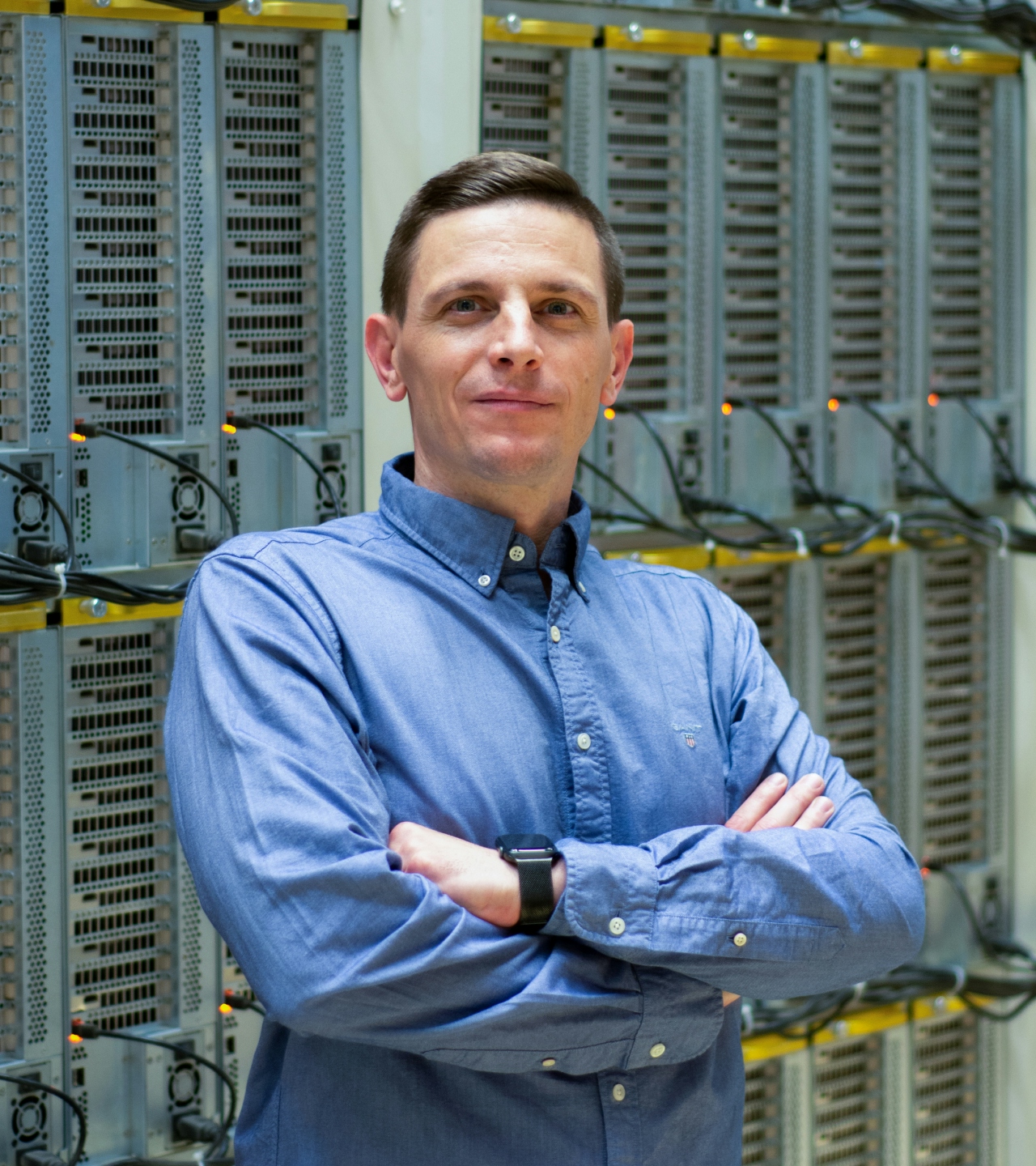 Employee spotlight: Slaven Brtan
A leader, both at work and private life, Slaven Brtan, our Data Center Reliability Group Lead, is passionate about a number of things, such as crypto and drones — and coffee, definitely coffee.
Tell us about your history with Barrage - how did you first learn about Barrage? Why did you join Barrage, and what has kept you here?
Actually, I've known Feđa [Feđa Ivanšić, CEO] and Ivan [Ivan Rimac, CIO] from the time I was still living in Osijek. But my journey with Barrage began in April 2017, when the project manager scouted Boden as a potential site. 
I have already lived in Luleå at that point, so we met in a local pub where I shared all information about the local community and how things functioned there. Since Barrage didn't have an established company entity in Sweden, I started my journey with Barrage's client here in Sweden. In June 2017, Barrage established the Barrage Nordx in Sweden and without thinking twice, I swapped the companies and officially became the Barrage's employee.
As a group leader, what do you value most about your team?
Flexibility — there is a ton of different tasks in our DC (i.e. data center). Some of them are easy and "clean" like writing reports and testing, while on the other hand, there is snow cleaning in the cold aisles during a snow storm with the temperature going below -30°C. 
Both types of tasks are necessary and in order to have a DC with a very high-performance rate, all those tasks need to be done on time. Guys are very well aware of that and they aren't picky.
Positivity — they don't lose their sense of humor even when it's really difficult at work. Although, they are super careful about what they write in our official communication channels. :) 
Passion — there are always some new ideas on how we could improve our data centers and get better performance.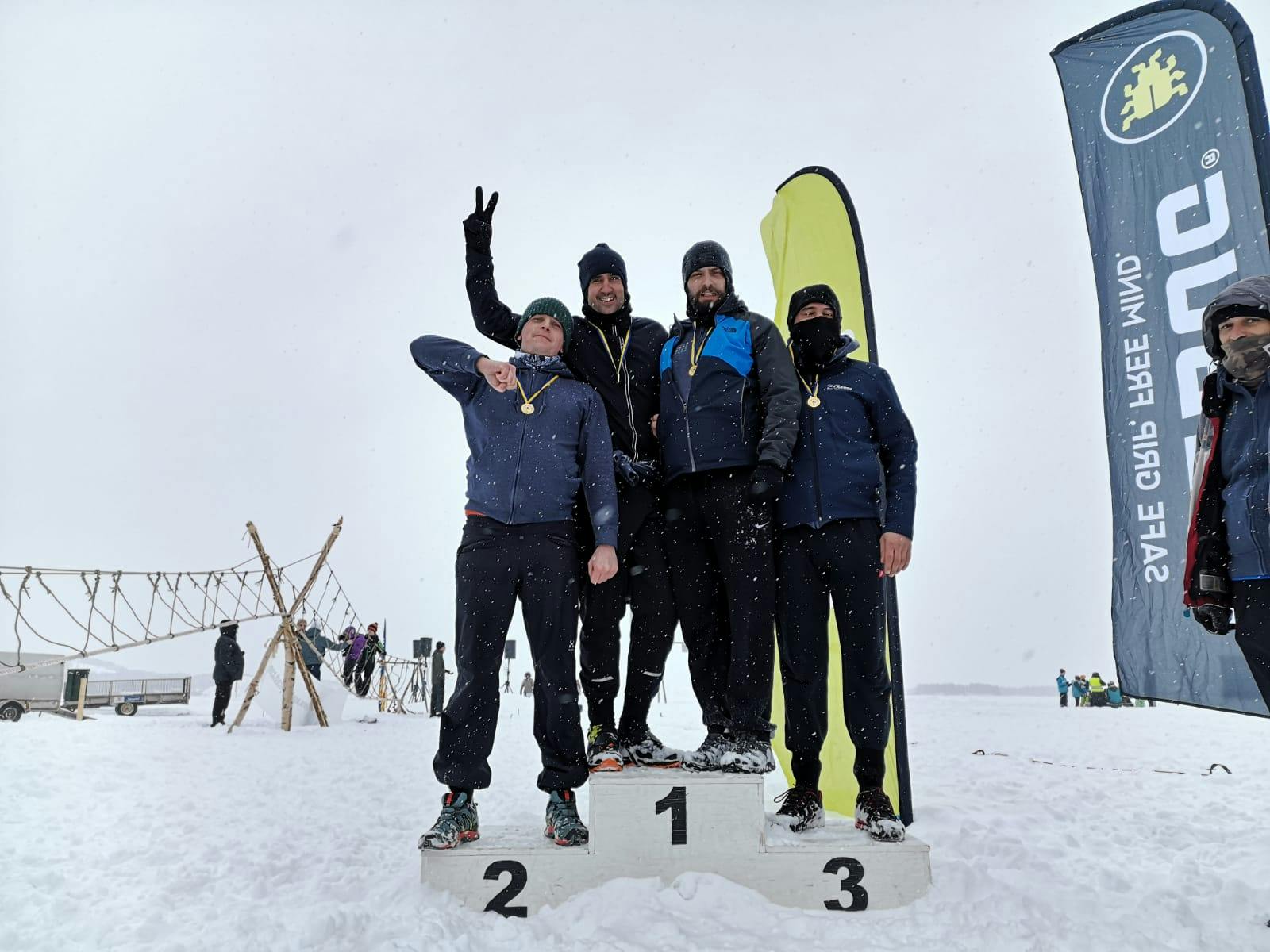 What is the most challenging part of your work? 
The most challenging part is communication and receiving and forwarding correct information in time. For example, the ordered and planned equipment can be changed in the middle of an ongoing project while design of a new DC is already prepared. Also, delays of deliveries cause us a lot of stress because, in our industry, time is money. It is at those moments, when loses need to be compensated and things corrected, that brainstorming and thinking out of box are of utmost importance.  
During the years, we have learned to work in such a dynamic atmosphere but it's a challenge sometimes and it requires a lot of additional effort and brainstorming.
What are your hopes for the data center industry? 
For the crypto mining data centers, I hope that they will be recognized as a real industry and not as a big power consumer. Also, that governments would stop banning crypto mining in their countries. This is still a new industry and the sooner people accept it as a big player in a market, it will be easier for everyone. 
It is true that data centers are great energy consumers, but at the same time, we produce a lot of waste heat which can be reused for various things. For example, we have worked together with the RISE (Research Institutes of Sweden) and the Luleå University of Technology on reusing excessive heat for drying wood chips and heating the greenhouse. Actually, one of the local farmers will soon build a greenhouse next to our DC and use heat from our us. Instead of imported tasteless vegetables, locals will get fresh ones. 
What is your favorite workplace tradition? 
We are probably the least imaginative department when it comes to organizing socializing events. :) We do have a new tradition I can call: "Čobanac & pivo & Dedin ChizzCake in the White House". We try to have as many of these events as possible so we can sit down and charge our batteries for upcoming tasks. 
I've heard that you speak Swedish - did you start learning it because of your job? Tell us more about it. 
Yeah, because of my previous job position. That was back in August 2014, when I moved from Osijek to the "North Pole" :) 
At that time, I couldn't have even imagined that I would work for a company from my hometown. In 2014, the idea was born, that Slaven needs to change something in his life. So I have decided to start everything from the beginning in another country. I have chosen Sweden and moved here. From the start, I learned that, if I wanted to achieve something there, I needed to speak Swedish, so I spent the first two years learning it.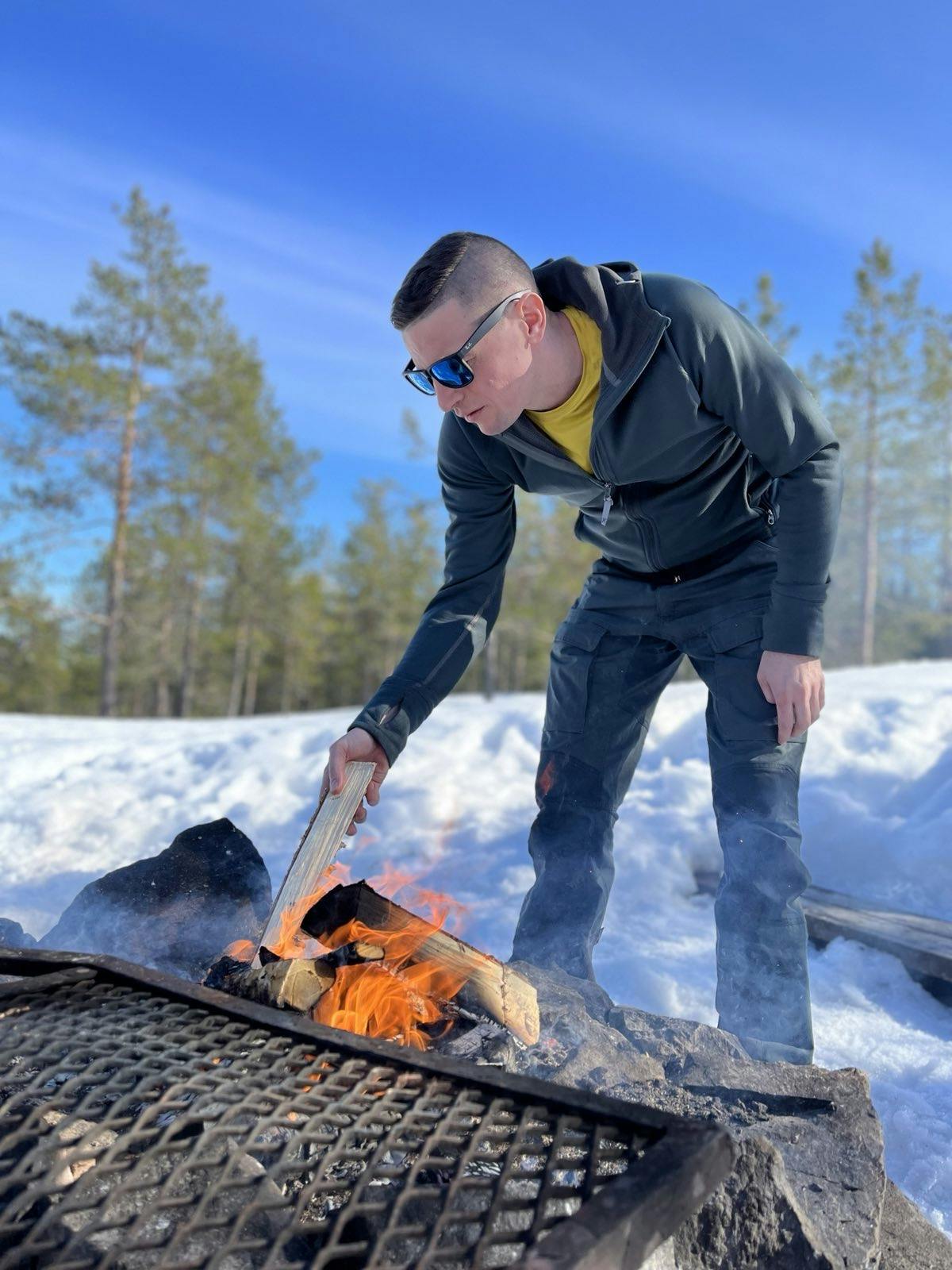 Describe to us your dream job. 
I think my answer will make a lot of people smile. :) 
This doesn't mean I don't like my current job but somehow I always dreamed about singing. Writing songs, singing them, and traveling around the world sound very attractive to me. But it's just a dream and I know it will never actually happen because I want to stay in the dream land.
How do you define success in life?
At the end of the day, if you look back on everything you've done with a smile and you still feel the passion to learn more and be better than you are today — that's success for me.
What does a typical day look like for you? 
Alarm — "Oh nooo" 
Coffee — "Oooh yeeess"
2nd cup of coffee — don't judge me, it's a small one 
Work — e-mails, lots of meetings, task management, brainstorming sessions and a few more cups of coffee in between 
Back to home — YouTube, Facebook and a walk outside before sleep — I recommend the last one! ;)
What's your favorite newspaper, blog, channel? 
Not sure if it counts, but lot of my time and phone memory is used by the Telegram app, both for business and my personal small amount of pleasure. :) All sites related to crypto, such as CoinDesk and Cointelegraph are my passion.  After a "long day", the FailArmy YouTube channel gets me back on track, and I never get bored watching those silly videos. Also since 2020, I have fallen in love with drones. All sites related to the DJI drones with tips and tricks, new stuff and video editing in FCPX are now on my list too.
How do you describe your work personality vs. your home life personality?
Hmmm a tough one, as I'm not sure that there is a difference. :) I'm a leader at work and a leader at home as well. 
I come from a big family, I have two brothers and two sisters and I'm the oldest one so my whole life, I have been the one being asked for advice, opinion, guidance, etc. and it's the same now with my new family. 
Humor and sarcasm (the good kind) are present both at work and home. 
Thinking - I've never done something without being sure 250% that it's the right move. Don't you now think that I spend years thinking! It goes quite quick if nobody disturbs me. :)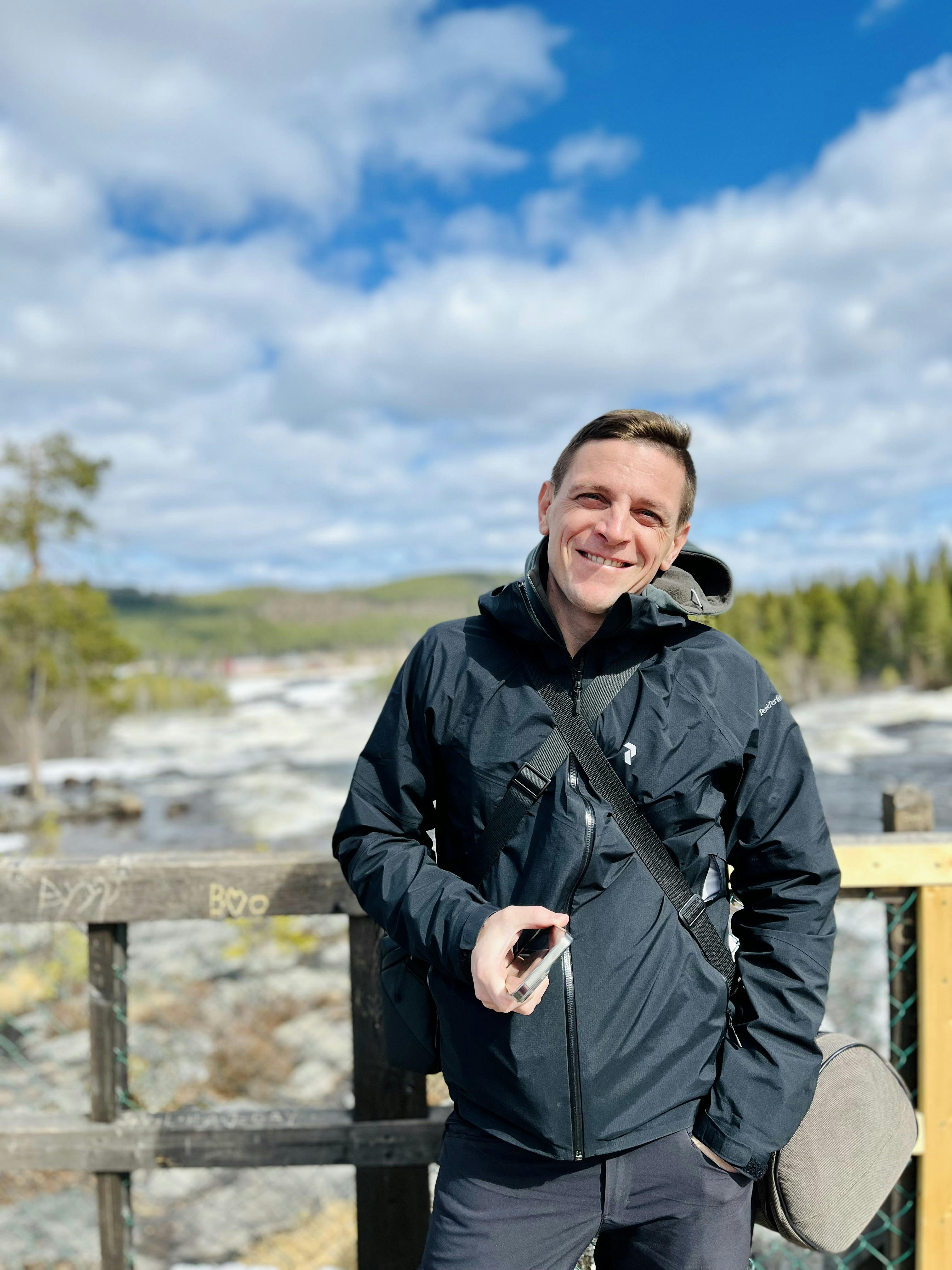 If you could meet anyone, living or dead, who would you meet? 
Actually, my grandpa. During my childhood, we have spent a lot of time together while my parents were working. He was very smart with an amazing sense of humor. Unfortunately, I have lost him before I had time to show him what person I have become and what I have achieved in my life. 
Meet the rest of the team!
We love having people like Slaven in our collective. Driven individuals are the ones that build the motivational culture we nurture at Barrage.
If you would like to be a part of that culture and get to know the rest of our team, check out our open positions.