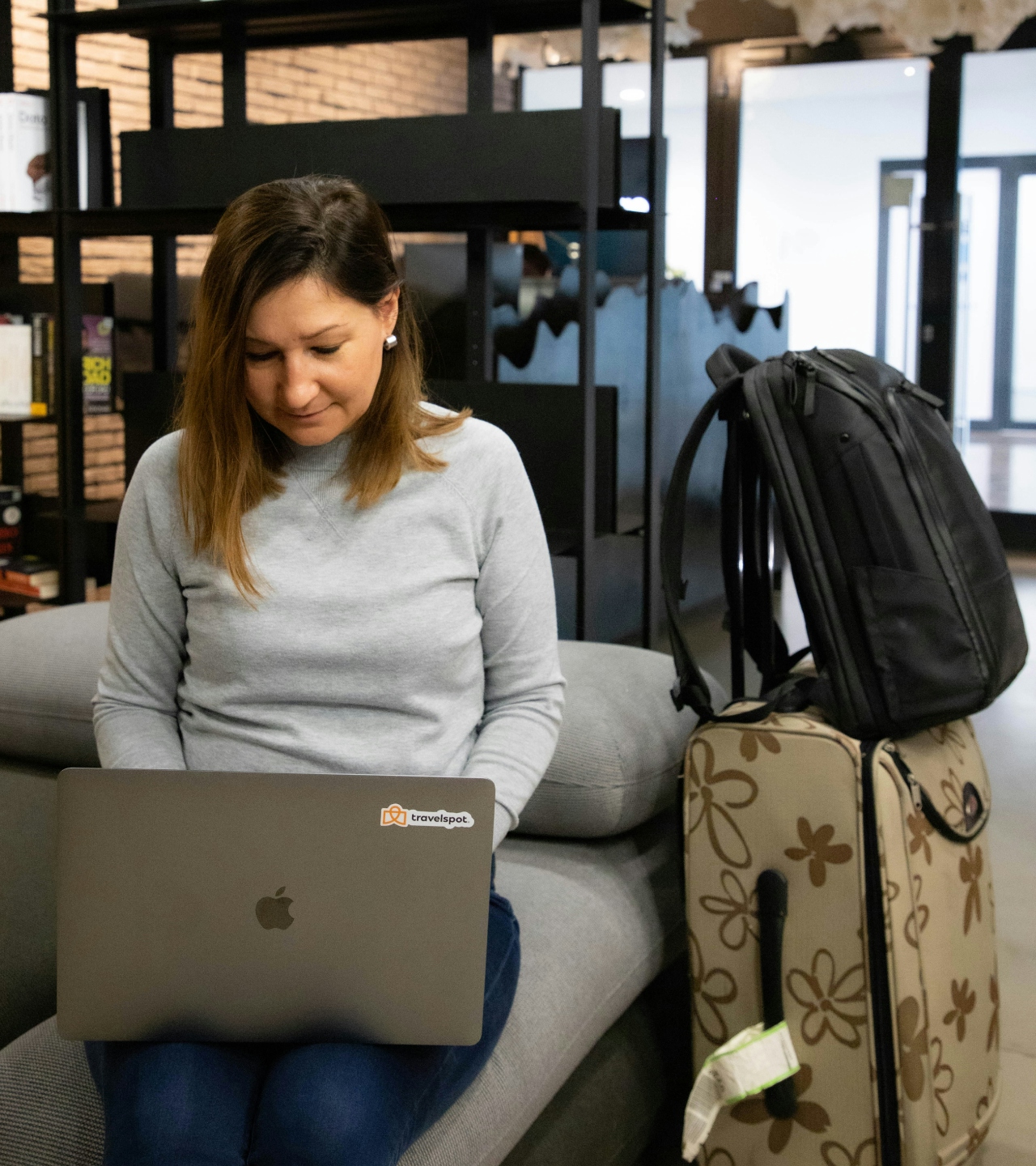 How travel policies enhance company culture and employee satisfaction
It's old news that a firmly set travel policy brings about smooth business travel processes. But did you know that a travel policy can improve company culture and employee satisfaction? Read on for more details.
Business travel should help your organization to create a stronger and more meaningful network, boost productivity and motivation and discover new perspectives by changing the everyday scenery. The world's biggest workforce, the Millennials, confidently point to business travel as a top job benefit. 
What seems to be the problem?
Unmanaged business travels are usually tiresome for employers and expensive for companies. The activity of booking and organizing such travels often falls on someone in the Administration or Human Resources department, who simply cannot keep up with managing reservations, current travel regulations, or a destination country's restrictions. In practice, all of the mentioned pain points are additional tasks in an already packed working day. 
In addition to this, during the trip, employees have a responsibility to physically collect their expense receipts and keep them while on the road. Upon return, they hand them into the accounting office, which leads to another bothersome sequence of events. Namely, accountants have to manually insert those expenses into their financial statements, trying to reconcile expenses with names, which is undoubtedly a painstaking and ungrateful task. 
Sounds familiar? Did you recognize your own business fighting the same problem? Luckily, the solution is just a click away.
What made Barrage realize there's room for improvement?
The breaking point for Barrage was when its team members were on a business trip in a remote location and faced a tremendous lack of customer support when they needed it most. With no one to contact immediately, be able to re-book a flight smoothly, or have someone else do it on their behalf, they were left in uncertainty for hours. As a result, they lost motivation and were exhausted at an important business meeting. 
Indeed, such circumstances are not occasional. However, it was impactful enough for our team to figure out a way to internally handle business trips, which, at that point, seemed like a very fragmented set of actions. They realized that what was missing was the platform encompassing all the stages of a customer journey, with its related services and customer support. We have realized that the employee is at the center of attention.
An effective digital travel management system controlling your corporate travels is beneficial for all positions, and everyone involved will feel the difference. With this in mind, we have developed Travelspot, and are more than happy to share it with the world. Our team's daily workflow has been greatly optimized, and they have become self-efficient in organizing their business travels, which in return empowered them in decision-making processes. Everyone is able to book their flights, transport, and accommodation, and these activities don't have to wait for managerial approval since the limitations have already been prior defined by the policy.
What do your employees want? 
Millennials and Gen Z, the dominant generations in the workforce today, feel strongly about equality, clarity, efficiency, and transparency when talking about business operations. 
When making a travel policy for your company, it becomes evident that no one benefits from exceptions. Also, the "us and them" mentality decreases by allowing employees to book their own trips. Transparency is the key, and it's imperative to communicate openly and honestly about what you do and where the funds are spent, and who benefits. 
Although the initial process of creating travel policies may take some time and extra effort, keeping them consistent and updated will undoubtedly generate less workload for your employees. In return, that will encourage them to become self-sufficient. Over time, those trust-worthy sets of rules will reduce questions and doubts about corporate travel and hence provide employees with more power in decision-making processes. 
Once enforced right, the clarity behind your policies and transparency of your actions will lead to better cost control and more efficient processes.
How to create travel policies that contribute both to employee satisfaction and cost-effectiveness?
The following advice will give you an idea of how to successfully encompass employee satisfaction and cost-effectiveness - at first glance, two incompatible terms.
Make sure you actually analyze your data on the suitability of your policy
For example, some of your employees would prefer to spend the budget on having a hotel room with high-quality amenities such as bedding or room service, in contrast to purchasing only the fastest flights and saving travel time. In other words, personal preferences shouldn't be overlooked because they are the ones helping your employees to reach their best abilities.
By analyzing your employees' buying preferences, you can establish patterns and have a better understanding of their needs. Naturally, it makes it easier for you to make even more precise and functional policies without second-guessing whether you estimated something correctly or not.
Define your policies as precisely as possible and cover every potential scenario
In a fast-paced business world, you would only benefit from a dynamic policy. In the world of travel and hospitality, prices are highly variable. A hotel room could be discounted when looking, but the next day, it can go up 15 %. The dynamic policy allows smaller budget break-throughs without the manager's approval and, in addition, equally successfully contributes to the workflow of your employees. 
Have an open mind towards business travels
Now try to imagine organizing your company's business trip. If you have unmanaged processes, you will definitely face multiple similarities filled with aha moments. 
Creating policies with minimum budget allowance is not successful expense handling and is definitely not enough to manage business trips. You have to see the big picture! To relieve travel-related pain points, you must take into account the satisfaction of all the people involved in the process. The best choice is a comprehensive tool that allows you to balance all concerns of your corporate travels. 
Visit Travelspot's website and make the most of your corporate travels, just like we did. 
Hey, you! What do you think?
They say knowledge has power only if you pass it on - we hope our blog post gave you valuable insight.
If you want to share your opinion or learn about stress-free business travel, feel free to contact us. 
We'd love to hear what you have to say!