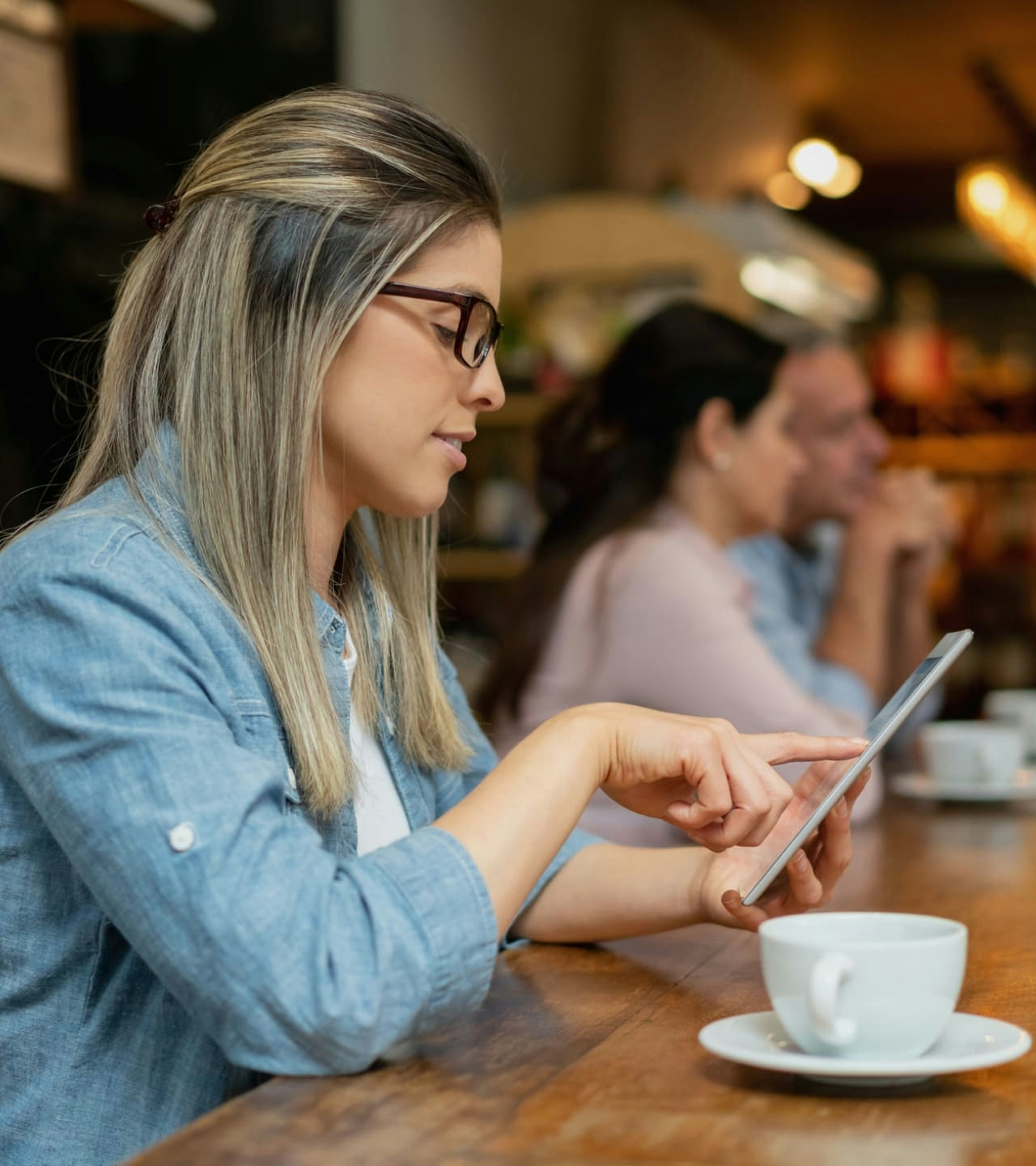 What is the difference between customer experience and user experience
Although business goals and means of achieving them are dynamic in nature, nurturing rapport with customers is a constant. With that in mind, there are two factors that a reputable company should have in mind: customer experience and user experience.
User experience (UX) and Customer experience (CX) terms are not the newest terms in the business world. Still, there is a need to highlight the difference between them, their importance, and their influence.
Together, if done right, UX and CX represent the missing piece of the puzzle that completes the formula of long-term success where the customers are satisfied, and the business is done right.
When you hear the that 71% of people recommend a product or service because of the great experience they had, as relayed by Convince & Convert Consulting or that, as reported by PwC, low tolerance for bad experiences at any touchpoint will cause 1 in 3 customers to leave a brand they love after just one bad experience, I'm sure everyone has some personal examples on the mind.
Because of that and the growing digital market rivalry, product managers and entrepreneurs are investing more time and resources in improving user and customer experience for the products and services they provide.
To make a difference and turn over the chances to your favor, it's necessary to roll up sleeves, and start from the beginning.
User experience - UX - love at first click 
UX is the multi-side experience that users get when they interact with products. It includes their impression about design, interface and usability, navigation, and how intuitive the product is for use. 
Imagine noticing a promising-looking brand (great marketing, appearance on social media, etc.) with an e-commerce shop that sells the product you need. You enter the site, and you can't find anything - the menu button is hidden, the search bar is not working properly, page loading takes forever, and even if the support section is there, you are not sure if your inquiry has been submitted since there is no notification. This instantly causes frustration and dissatisfaction - reactions every company wants to avoid under all circumstances.
One general piece of advice is to have a versatile team of experts in visual design, programming, interaction design, and to whom psychology and compassion are not uncharted territories.
Having such a team means it will be possible to start a continuous process of seeing the world from the customers' perspective and working to improve the quality of their experience. This is essential because it should be all about that, a satisfied customer.
The usable product is just an empty shell of the UX. Components of process acquiring, integrating a product, and even troubleshooting will round up the whole experience. 
How to know if user experience is good?
The response to this question is straightforward: by measuring it. It needs to be measured at the product launch, before product improvement, and when a modification is made.
Depending on the type of the product and the aspect you want to measure, choose the metrics you will be using and modify them based on your needs. 
No matter which metrics you choose, they will be classified as one of three categories: usability, engagement, and conversion.
Usability criteria focus on users' ability to perform tasks or events easily.
Key usability metrics respond to next questions:
How many participants complete a task within the product?
How many errors participants make when completing a task?
In what time does the participant complete the task?
How many clicks does the participant perform before completing the task?
How many participants abandon the task before it is completed?
How many users continue to use the product over time?
Engagement metrics are concerned with how people interact with a website, application, or software. 
Except on time spent, it also focuses on page views, scrolling, and most importantly, the attitude of the key users who enjoy your product, keep coming back to it, and use it daily.
Conversion metrics focus on prolonged engagement, usage, and retention. Conversions tracking is a critical component of digital marketing since it indicates whether or not a company is on track when it comes to meeting its objectives.
What's important is not to underestimate the importance of data received from first-time users as it can be crucial. 
How to make it even better?
Collecting all the data and metrics results helps us improve the user experience of our products and services and affect conversions in the end.
If we go a step further and use the A/B testing method to ensure we target customers' needs, we can achieve even more.
What is it all about? 
A/B testing, known as split testing, refers to an experimental method where two or more versions of a page (web page, page element, etc.) are shown to users at random to determine which version leaves a better impression and triggers the impression business metrics.
In this kind of testing, A stands for 'control' or the original testing variable, and B stands for 'variation' or a new version. 
The choice of metrics for conversion you will use for your company depends on your service and how you provide it.
The version that better impacts business metrics in a positive way is the one that should be chosen.
In this way, you will give your customers the power to show you the right way and avoid falling into the trap of UX personal preferences.
Customer experience - CX - key of a long-lasting relationship
Opposed to UX, which focuses on dealing with products, the new business imperative CX is concerned with the experience that customers go through whenever they deal with your brand. It includes all interactions which customers have with company employees and products at pre- and after-sale.
As the customer expectations grow and become more demanding, it becomes almost mandatory for companies to provide Omnichannel customer experience.
This omnichannel customer experience strategy involves a multiple channels approach for communication with customers. It includes all aspects - sales, customer support, and marketing.
Maybe some would argue that they are already using several channels to communicate with their customers and that should be enough.
Unfortunately, it is not enough if you want to stand out. 
The most important thing that differentiates the omnichannel from the multi-channel approach is that all customer interactions are under a single platform that allows you to create a consistent shopping experience for your customers.
Let's take customer support as a factor of customer experience as an example. We know that switching from one channel to another when interacting with customer service should be easy. Customers expect the person they are talking to already has insight in all previous conversations regardless of which channel they were done.
Another example would be the purchase attempt, website visit, or offer research - no matter which device they are using for this purpose, there should be no difference in data and the quality of experience provided.
The whole customer journey, from the first time they hear about the brand until the moment they possibly submit a complaint after the purchase, is the subject of study of CX. The final goal is a happy and loyal customer who will gladly return and share the positive experience with others. 
To reach such a goal, a clear customer experience strategy needs to be defined first.
When research about competition and consumers has been conducted, it is easier to coordinate them with customer-focused missions and visions.
As part of the CX strategy, customer journey mapping allows you to define end-to-end customer experiences and how interactions at each touching point are received. With this method, pain points can be recognized, friction removed, and replaced with delight.
Where to start?
The design of CX and the customer journey should start with the management team. First, they need to define the brand and what it stands for. After that, steps for further transformation can be defined by other departments, and the whole organization must be included.
Each department - IT, marketing, operations, customer service, and HR impacts CX in this way or another. That is why they need to collaborate to develop and implement CX strategies and to drive CX improvement across the organization.
Customer-based state of mind as a top organization goal can be reached only if each member understands and believes in the enormous impact of positive CX.
Why should you invest in CX?
In this challenging digital time, when everything is just a click away, companies must find a way to stand out. 
Imagine two companies with similar service, products, and prices. In these conditions, which we encounter every day, extraordinary customer experience is the factor that makes a difference.
Well-treated customers appear to develop personal connections and want to interact with that business again. This results in a subsequent increase in sales. 
In 2002, Daniel Kahneman, an Israeli psychologist, was awarded for psychological and sociological research in the field of business strategies. He claimed that humans, by their nature, can't remember everything, so they use mental shortcuts to remember only the most important. Feelings have the most significant power in this area, as the more intense and fresh the feeling is, the more likely it is for a person to remember it.
Therefore, the more unforgettable the experience is, the more customers will remember it, and the bigger the chances are to return and recommend it.
Sharing of the experience, whether positive or negative and influencing other people's opinions is also a part of human nature. This is where self-conscious companies can profit in terms of word-of-mouth marketing as a free advertising and experience sharing element in business. 
If they offer platforms for opinion exchange, leaving reviews on social media will make customers feel like a part of something bigger.
This, of course, doesn't make sense if the company provides lousy service and doesn't care about customer experience. For them, this would be a step back.
Collecting feedback from customers
Now that we mentioned customers' reviews and opinions, it is time to use it as an improvement tool.
No matter which type of organization a company is, the most accurate information, without a doubt, can be collected only by asking those who experience it. 
Each time when a customer contacts a company - asks for support via email, calls or leaves a review, that's collected feedback. This information only matters if you intend to collect it and analyze it.
Your customers are the most precious resource of information you should consider before taking the next step since they are the ones who will eventually decide about your future. 
A more advanced and targeted way to collect feedback is through website surveys, feedback buttons, as well as email-embedded, and link surveys. Social media reviews feedback should not be excluded from this.
After that, analyze customer satisfaction survey results and get the rate and reasons for customer displeasure. All data you get, especially reasons for displeasure, are valuable.
We all know that you can't improve or prevent something if you are not aware of it.
Key differences between UX - CX
Even though UX and CX have the same mission - improving experience - the way they achieve it is different.
UX:
Focuses on the end person using the product or service
Directs users to complete tasks successfully and with a sense of satisfaction
Makes interactions as intuitive and accessible as possible for all users
Creates design tempting to user's eye
CX:
Focuses on the customer during the whole path
Creates good experiences in each point of interacting with the brand 
Creates an experience that exceeds competitors and stands as a differentiator
Strives to create loyal customers who will spread a positive voice about the brand
That being said, we can agree that CX and UX are essential to get things right - exceptional customer experience is an element that causes a brand to stand out, and an exciting and intuitive user experience is a crucial influential element of the overall CX.
The best marketing, sales, and customer service team in the world doesn't mean anything if customers who interact with the brand's website, app, or software can't complete the activity that brought them there in the first place.
On the other hand, if the brand's website, app, or software are flawless but the interaction in different fields fails, the overall CX will fail.
This is why CX and UX are a never-ending process requiring a transformation of how departments interact and communicate with the customer base. 
Final thoughts
CX and UX are often confused or used interchangeably. Still, once you learn the difference and how each contributes to business success, you will never again be in a dilemma.
New times bring new technologies but regardless of that, the main principles in creating loyal and satisfied customers never change and will always be the primary goal.
If all aspects of business are great, there is a big chance for it to succeed, as we all know. 
However, to become aware of what we are not doing right and that there is room for improvement is not always easy to admit. 
In those moments, building a brilliant customer experience strategy that will also cover the user experience field is maybe the only aspect that will give you a second chance to make things right and positively impact customer loyalty, higher retention, and revenue growth.
Your take on the subject
They say knowledge has power only if you pass it on - we hope our blog post gave you valuable insight.
If you want to share your opinion or learn more about UX and CX, feel free to contact us. We'd love to hear what you have to say!