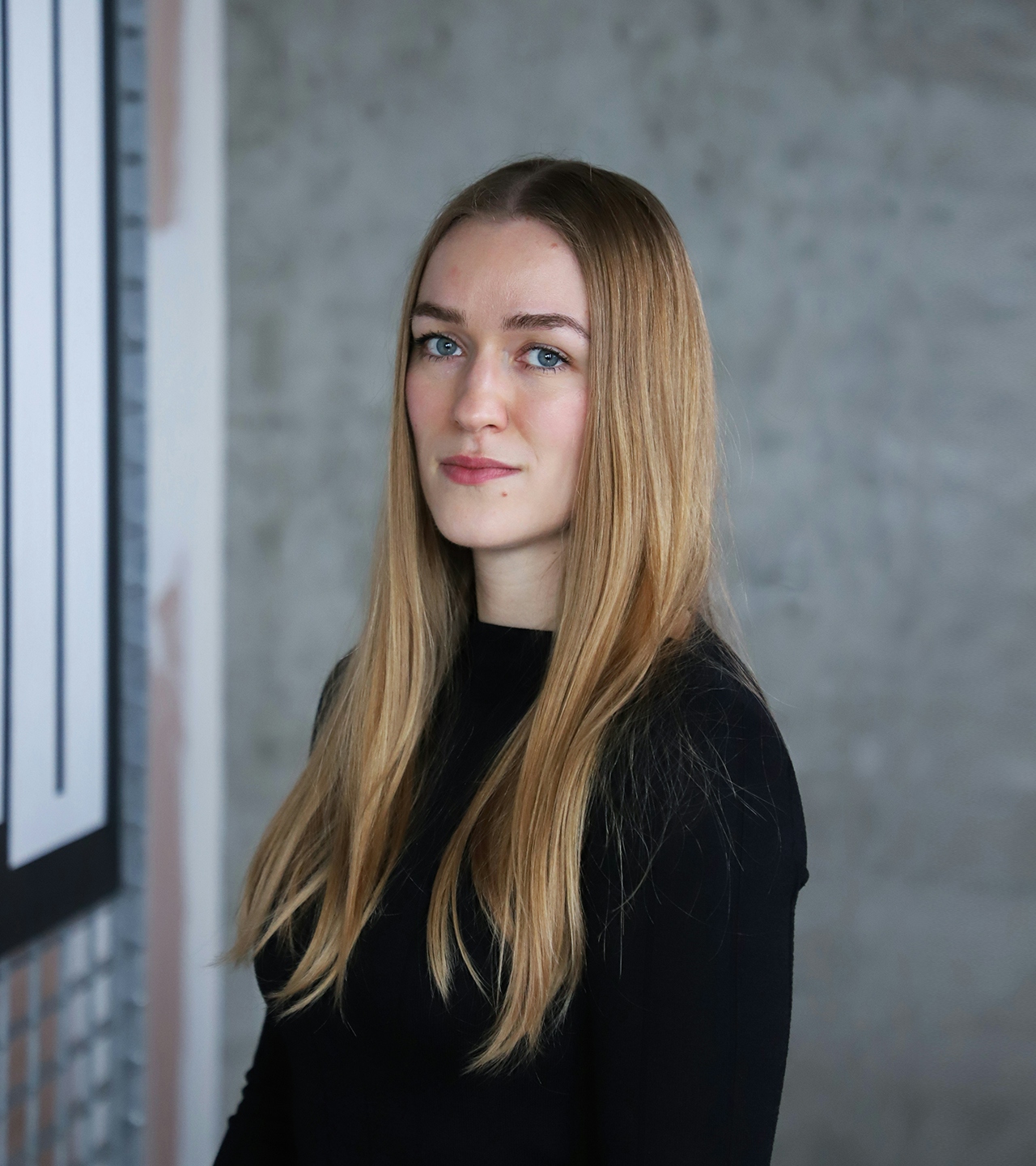 Employee spotlight: Ana Musović
For Ana Musović, our Lead Brand and User Interface Designer, going to work each morning is not an obligation but fun. Never losing faith in her creative abilities, she isn't afraid to speak her mind.
Tell us about your history with Barrage - how did you first learn about Barrage? Why did you join Barrage, and what has kept you here?
Feđa [Feđa Ivanšić, CEO] contacted me one day because he stumbled upon my portfolio on Behance. We've known each other from faculty days. He called me for a meeting, and that was it - I ended up as a designer in Barrage. 
I liked the opportunity to work as a designer. And it was a great thing for me to have the possibility to learn new things, grow as a designer and direct my creativity towards some greater purpose.
I am still here because I love the fact that going to work every morning is not an obligation but fun. And most of all, I have my colleagues to thank for that and the great energy that we all create.
As a team leader, what do you value most about your team?
I value the team members and their individuality, characteristics, and how we connect with all of our differences. We love to say that each individual counts and that for sure is true. 
I also respect when designers are passionate about what they do, and when they are giving their best to make some beautiful and unique designs. Because I know that they value themself through their work, and also they value the rest of the team. 
What do you do when you get stuck creatively?
To be honest, I don't do anything. [laughter]
I am aware that I have a creative block and that it will pass anyway. Fortunately, it never lasts long. One day I have a lack of ideas, and then the next day, I do twice as much work. But no one should worry about that. It happens to everyone. In the end, you only need to have faith in your creativity.
What advice would you give to newcomers in the design industry?
If you are not sure how to do something - just ask. I learned that there are no stupid questions. If you are not happy with something or someone - you can say that. Don't be afraid of that. Communication is the key. 
And do not take things too seriously and too personally. Every critique is a space for learning. Try to build your confidence through time and be proud of your work. 
What accomplishment are you most proud of? 
I can't single out any in particular. I am always proud and happy when I stumble upon my logos on some websites. It is always fun to see your work and effort alive.
How do you spend your time outside of the office?
I love to exercise. It relaxes me. I hang out with friends and family as often as I can. I am always looking for some good art exhibitions to visit. When I do not have any better ideas, I go for long walks. And I spare some time for my hobby: making jewelry with pressed flowers and other plants that I put in epoxy resin.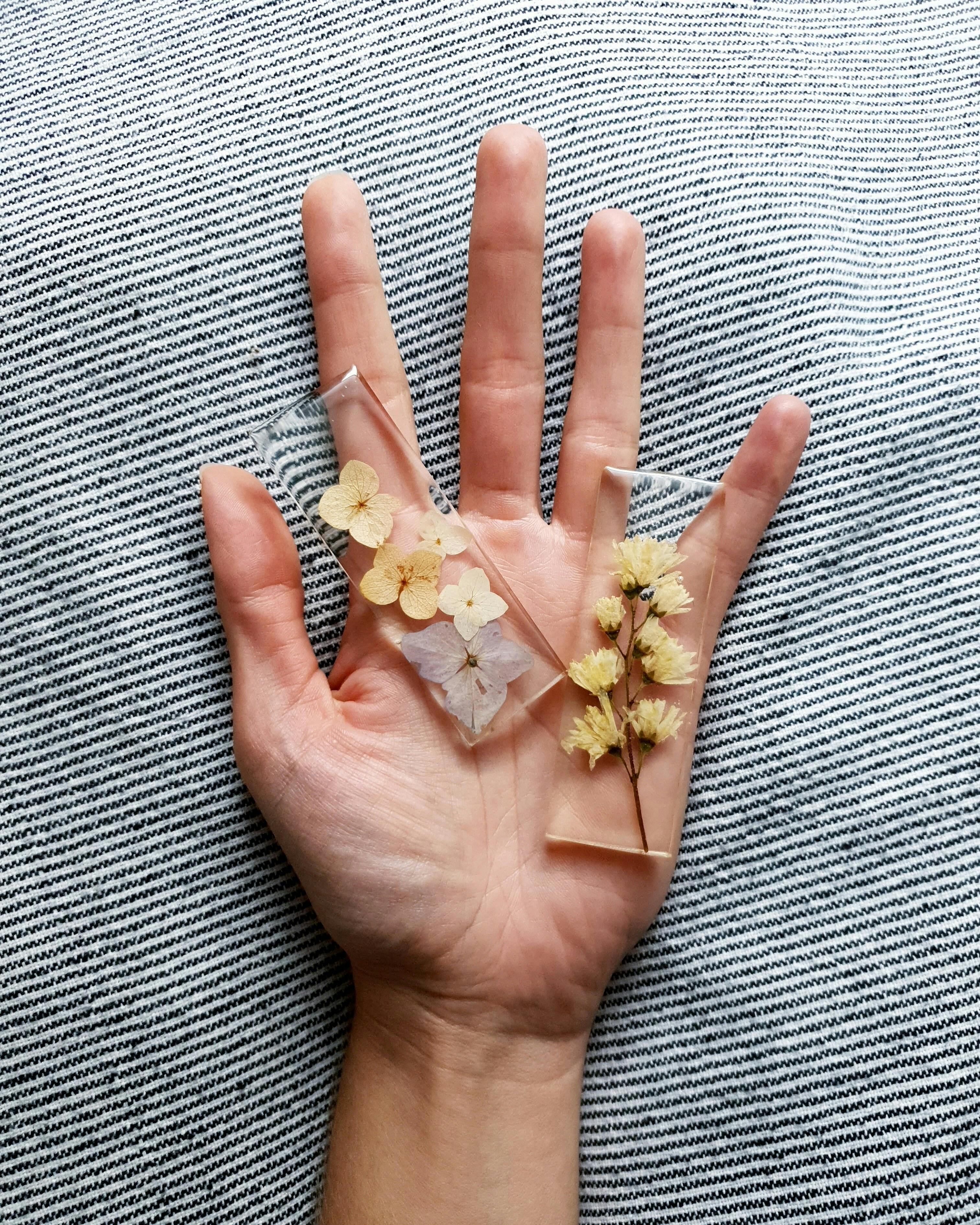 If you could do another job for just one day, what would it be?
The first thing that comes to my mind is an air traffic controller. That sounds like something extremely stressful but fun, and I always found that appealing. 
Also, when I was a kid, I fell in love with dinosaurs and everything about them. Due to my knowledge, I can say that I was the best paleontologist in Croatia. [laughter] 
I just wish that I could have more practice in that field. So basically, I would like to dig out dinosaurs by day, and when the sun goes down, I would turn to the stars and planets and study them. I find Space so surreal and majestic.
How do you define success in life?
When you can look back and be proud of who you'd become, knowing that you did the best you could. There is no big philosophy behind that. When you are happy with what you accomplish in life, and everybody else is proud of you, you did a great job.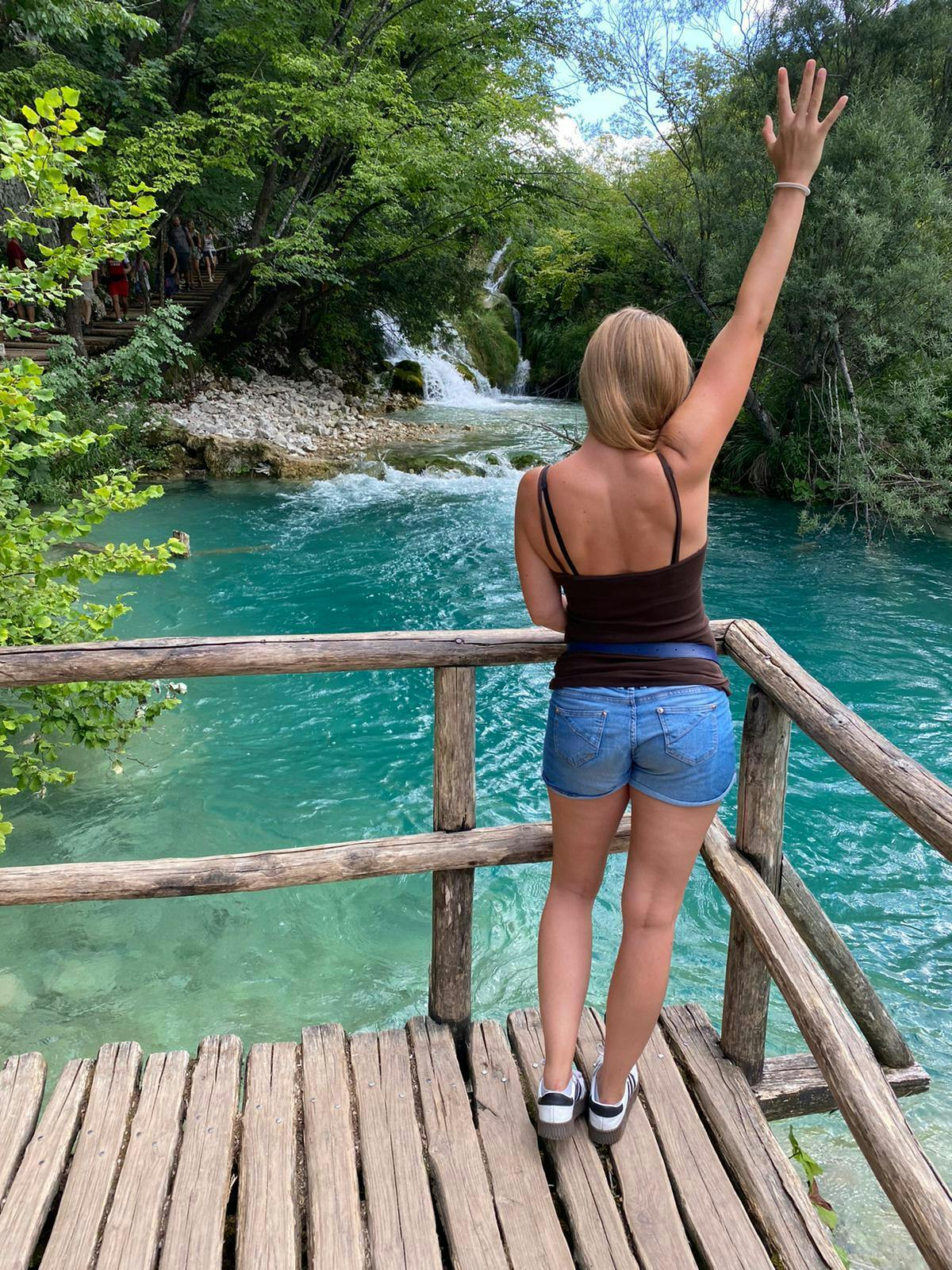 Let's move on to less serious questions: what is the one thing you cannot resist?
It's hard to say just one thing, unfortunately. But if I have to say now, the first thing that comes to my mind are puppies. 
If you could have any superpower what would it be?
I wish I could understand and speak all the languages ​​in the world. As a kid, that was my mission, to learn all the languages. Well, I can say that I didn't accomplish that but I still think that it's a good idea. [laughter]
And also being able to talk to animals. I think they would have a lot to say and we could learn a lot from them.
If you won the lottery, what is the first thing you would do?
I would buy a small house in Tuscany, with a large garden. I would give some of the money to my family. And some of it I would save for later.
Ten years ago, who did you think you would be now?
Not much different from what I am now. I had the idea to work in a publishing house as a designer. There is no big difference, the only thing is that instead of books, I design logos and websites. 
Describe your job in three words.
Compelling, challenging, and for certain: amusing.
Last question, is there anything you would like to tell your team?
Don't be afraid of challenges, free your mind and trust your gut. In design and in life in general. :)
Meet the rest of the team!
We love having people like Ana in our collective. Driven individuals are the ones that build the motivational culture we nurture at Barrage.
If you would like to be a part of that culture and get to know the rest of our team, check out our open positions.