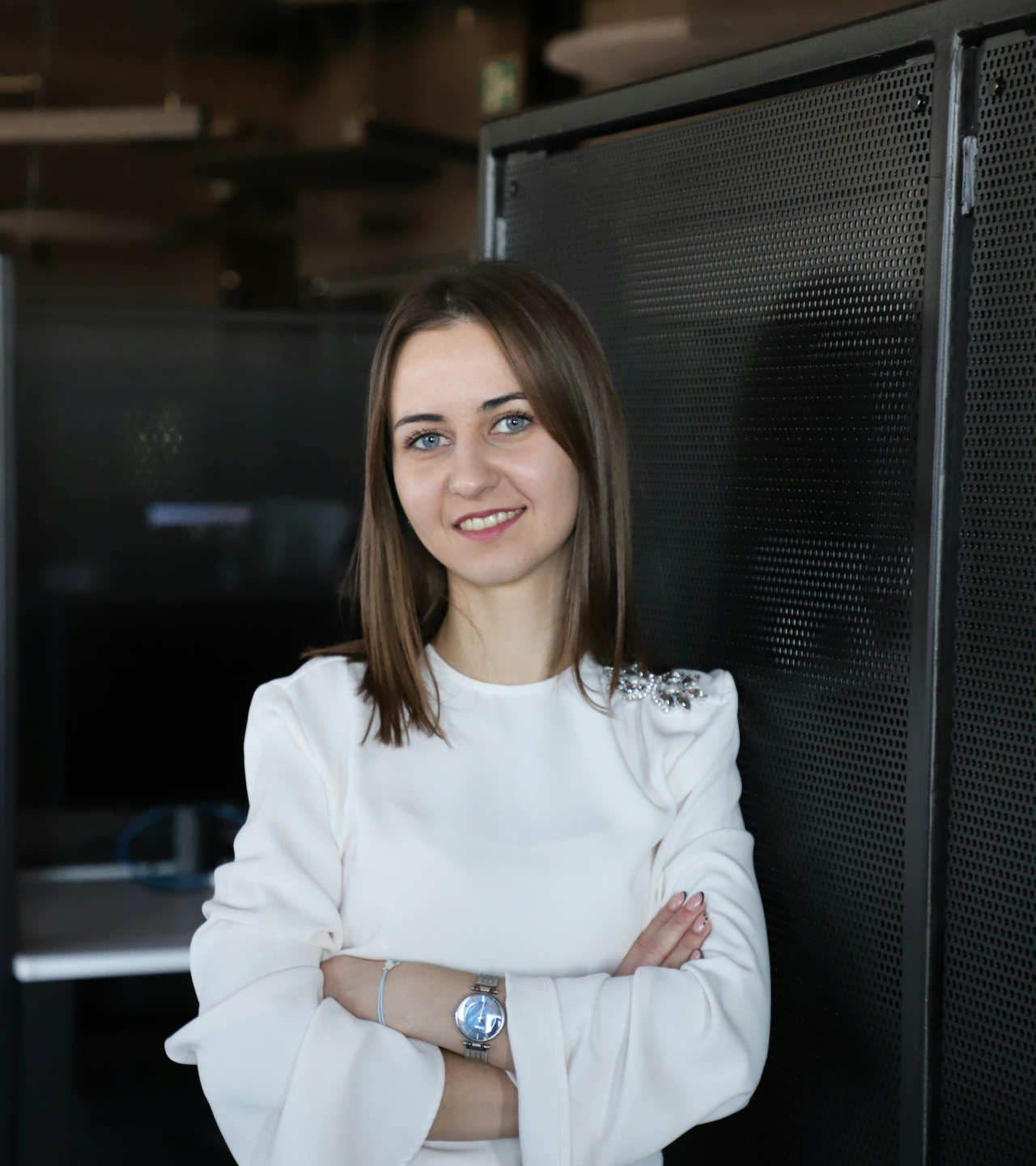 Employee spotlight: Nikolina Čurić
She is friendly, persistent and ambitious: meet Nikolina Čurić, our Legal Affairs Intern, who knows just how to tread the fine line between the formality of legal tasks and the thoughtfulness of HR ones.
Tell us about your history with Barrage - how did you first learn about Barrage? Why did you join Barrage, and what has kept you here? 
I got a internship in Barrage by chance - while I was still studying law, I applied for an internship organized by the Croatian Association of Employers and the Faculty of Law. It was the first time that I heard of Barrage. I spent 2 weeks here. 
The following summer, they were looking for a person to help in the Legal and human resources department, so since they were satisfied with how I completed the internship, they contacted me and that's it. There wasn't a lot of thinking about whether I wanted to or not, it was just a question of when I will start.
After I graduated from college, I was offered an indefinite period contract. And that's it, I've been a part of Barrage for more than a year and a half. And I don't plan to run away. The office is wonderful, the atmosphere is always good, the work is dynamic, the team is young and ambitious. I think they met all my requirements for a good job. Plus, I'm a big sleeper, and no one here complains when you sometimes come 15 minutes later. Could it be better? :) 
What is your team like?
If I may say so, I have the best team! There are 4 people in my team at the moment and we work great. The tasks are divided among us, but if necessary, we can come to each other's aid without any problems. We share an office and talk a lot, we develop plans together, we consult. Everyone is an expert in certain areas, so when it comes to working, we complement each other, but when it's time for fun, one can say that we are all on the same level and laughter just starts.
How have you grown professionally while on our team?
I believe you would agree with me that students at most faculties in Croatia don't get enough practical experience. When I came to work as a student, I was in my fourth year of Law and I already had a lot of theoretical knowledge, but I had to learn to apply everything. Now when I remember how many questions I asked then, I can only thank my mentor for bearing with me haha. 
How do you balance law with HR? 
It could be said that law and HR complement each other, so the job itself is great. 
To some, law may seem like devoid of passion, but for lawyers, difficult cases are passionate. I think it depends more on the person whether they see law as insensitive, and HR as extremely emphatic. I don't do legal work in a "cold" manner - for example, when it comes to dismissals, warnings, etc., it's not pleasant to carry them out, but that's all a part of work. Fortunately, there are few such tasks. Also, for example, I do not take the conversations that a person from HR has with employees too personally. I enjoy balancing the formality of legal tasks and the thoughtfulness of HR ones.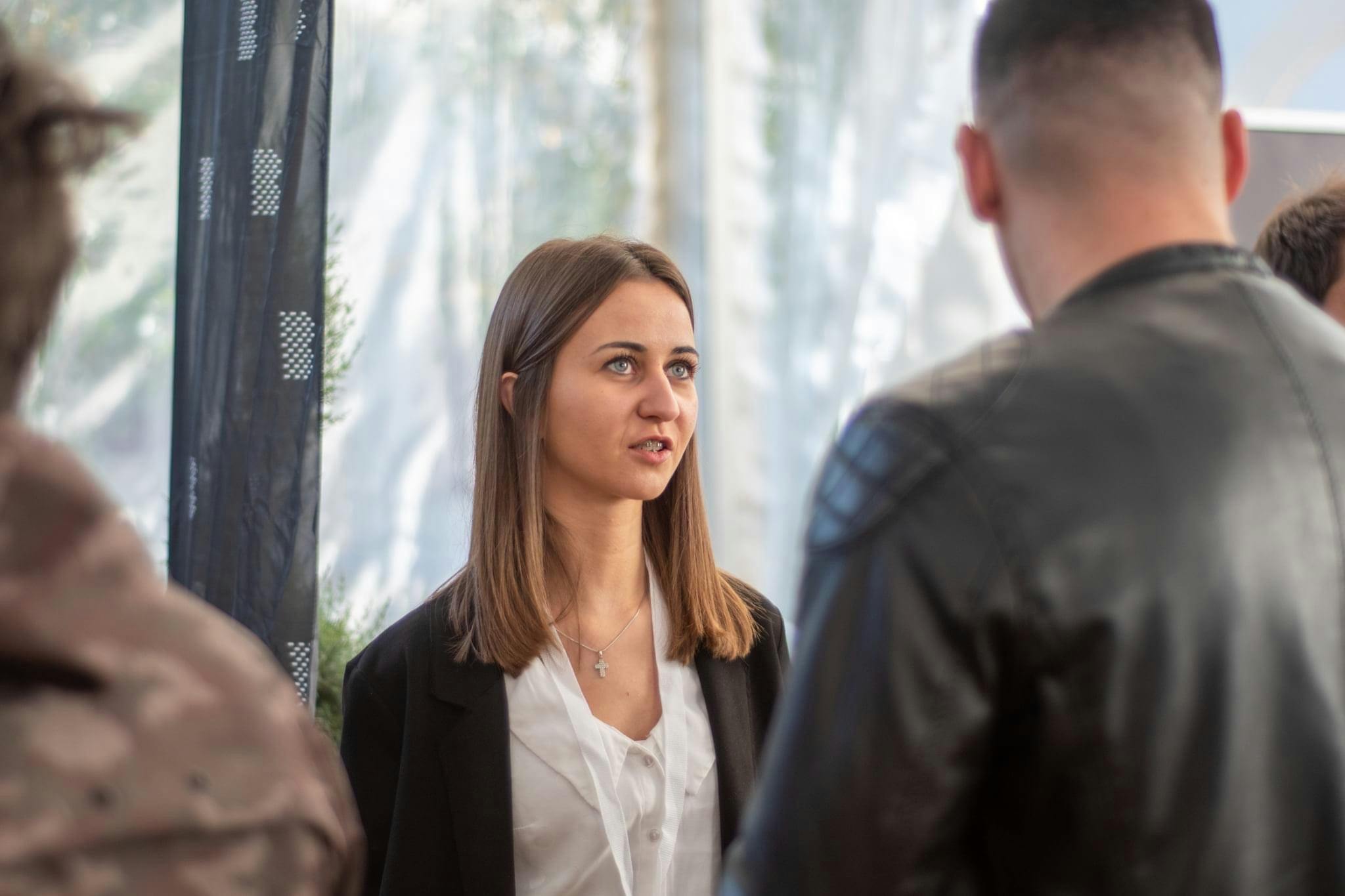 Due to the nature of your profession, you know a lot about everyone: who are some of your biggest inspirations within the company?
I think I would opt for Luka and Silvija [Silvija Barišić, Accounting and Finance Operations Department Manager], not only because I work with them the most, but I also admire them.
Like I said, Luka is my mentor and team leader, we are both lawyers, we do similar jobs and he is always there for you, both as a person anyone from the firm can turn to for private matters and as someone who will always share their knowledge with you. And he doesn't lack knowledge. As soon as something is finished, he starts with new entries, he is unstoppable.
And Silvija…she has so much knowledge, and I have so many "funny" questions. She is a person who will teach you everything, and she will always honestly say what she thinks. Her principle is, let's do a good job first so we can have fun. And she's so calm that in some situations I just look through her as she speaks calmly, and I wonder how she  manages to tell everything so calmly.
Since you were a part of many job interviews here at Barrage, what advice do you have for prospective Barrage candidates or new employees?
Just a piece of friendly advice, especially for those who haven't had a lot of job interviews so far - no trembling, no fear. Even if you don't get a job, it's not the end of the world. Our conversations are relaxed, friendly, and if you make a mistake regarding questions about technical knowledge know that it's all normal. I think that everyone who was with us at the interviews could see that we like to talk about a lot of things, but we are not a jury to be afraid of, moreover, we often chit-chat with candidates during interviews.
What is your proudest moment at Barrage?
At the Christmas party we had in December, a speech was given in which Luka briefly told us where we were as a company last year, how much we expanded during 2021, and what we achieved and thanked everyone for being a part of that progress. The year flew by, a lot of things happened, but when I heard the whole summary, I realized how much work we did and I was happy to be a part of Barrage and its success. I think at that point every person in the firm could be as proud as I was. 
Do you have an office nickname? What is it? 
I don't have a special nickname. Mostly they are derivatives of my name, e.g. Nikol, Nikolinče, Nikita, Niksi and some even tried with "Kokolo" because of my suuuuuperb performance of the song at the Christmas party. Fortunately, the nickname didn't "stick".
What is your favorite childhood memory?
Realistically, when you're a kid, you need little for happiness. I think one of the most emotional moments was when my dad came home and after hours of me crying at the table, he said I didn't have to eat spinach, beans, kale, and other food that was awful to me at the time. At that moment, hungry and with tears in my eyes I would think to myself "the drama was worth it, I don't have to eat the healthy stuff I hate."
What do you like to do on your days off?
During the week, my free time is reduced to hanging out with friends and sometimes the gym (I mostly skip the gym to hand out with friends haha). When the weekend comes, I run home, so I spend time with friends and family. I have a great team I always wander with somewhere. I'm not a person who likes to spend a lot of time alone, so I don't really stay in the apartment. And what I do doesn't matter much to me - walks, spending time in nature, traveling, basically everything young people do haha. When I'm not with friends, I dedicate time to my nephews. Children are my weak spot.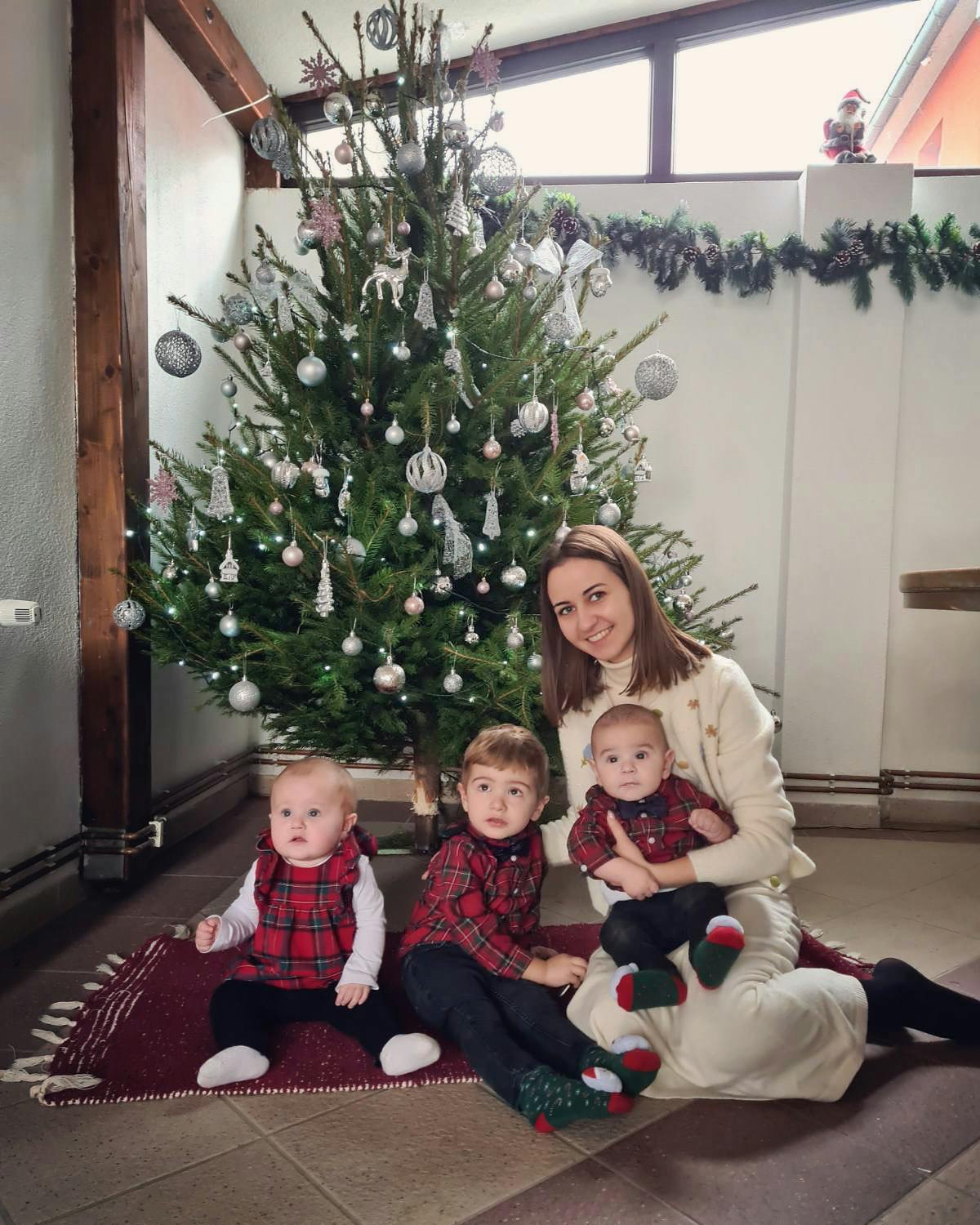 How do you define success in life?
Have a job that you go to happy and from which you return happy. 
As long as you can, educate yourself. 
Have a family, children. 
Get a cottage to rest the soul and have your own garden. 
Don't get too upset, do your best every day.
Tell us three words to best describe you
It's hard to pick three, but let's say friendly, persistent and ambitious.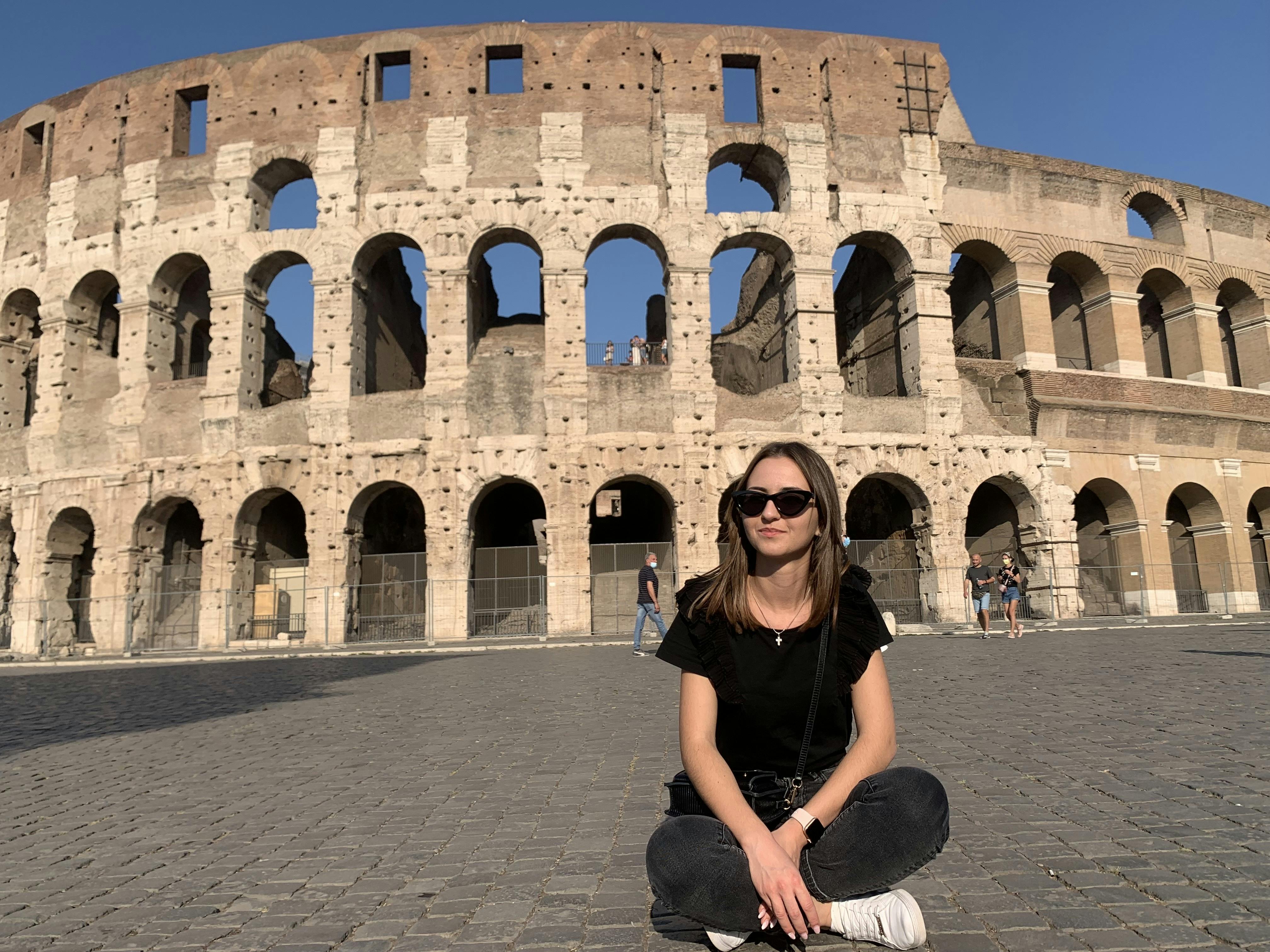 Tell us something that might surprise us about you 
In elementary school, I acted in theater. Yes, I know how to act well. Think twice after talking to me haha.
Describe your job to someone from another planet
Hmm…in short: a combination of a lot of thinking, writing, and hanging out with people. If someone needs some kind of a document, I'm there. When there's a need to talk to people, monitor their progress, etc., I'm there again. So, combining pleasant with useful!
How would you describe what Barrage does to your grandmother?
When I got a job, I tried to explain to her what I do, but at the end, all she got was "Nikolina works in some company in Osijek".
What I can explain to her is that there are a lot of us in the office, that we spend a lot of time in front of the computer and especially emphasize that we have a big kitchen, so I can bring sarma to work and that I am never hungry at work.
What TV show/movie are you ashamed to admit you love?
Well, for almost the entire elementary school period, I watched some Spanish telenovelas. I admit, the plots were mostly pointless, but as they say, the knowledge of Spanish you learn from telenovelas stays "para siempre".
If you could choose one song to play every time you walked into a room for the rest of your life, what song would you choose and why?
Doris Dragovic - Friday. Simply because Doris is a legendary singer and I never get bored of her songs. And "Friday" because of the energy you get when you hear it, be it in the morning, evening, or, of course, on Friday!
Meet the rest of the team!
We love having people like Nikolina in our collective. Driven individuals are the ones that build the motivational culture we nurture at Barrage.
If you would like to be a part of that culture and get to know the rest of our team, check out our open positions.