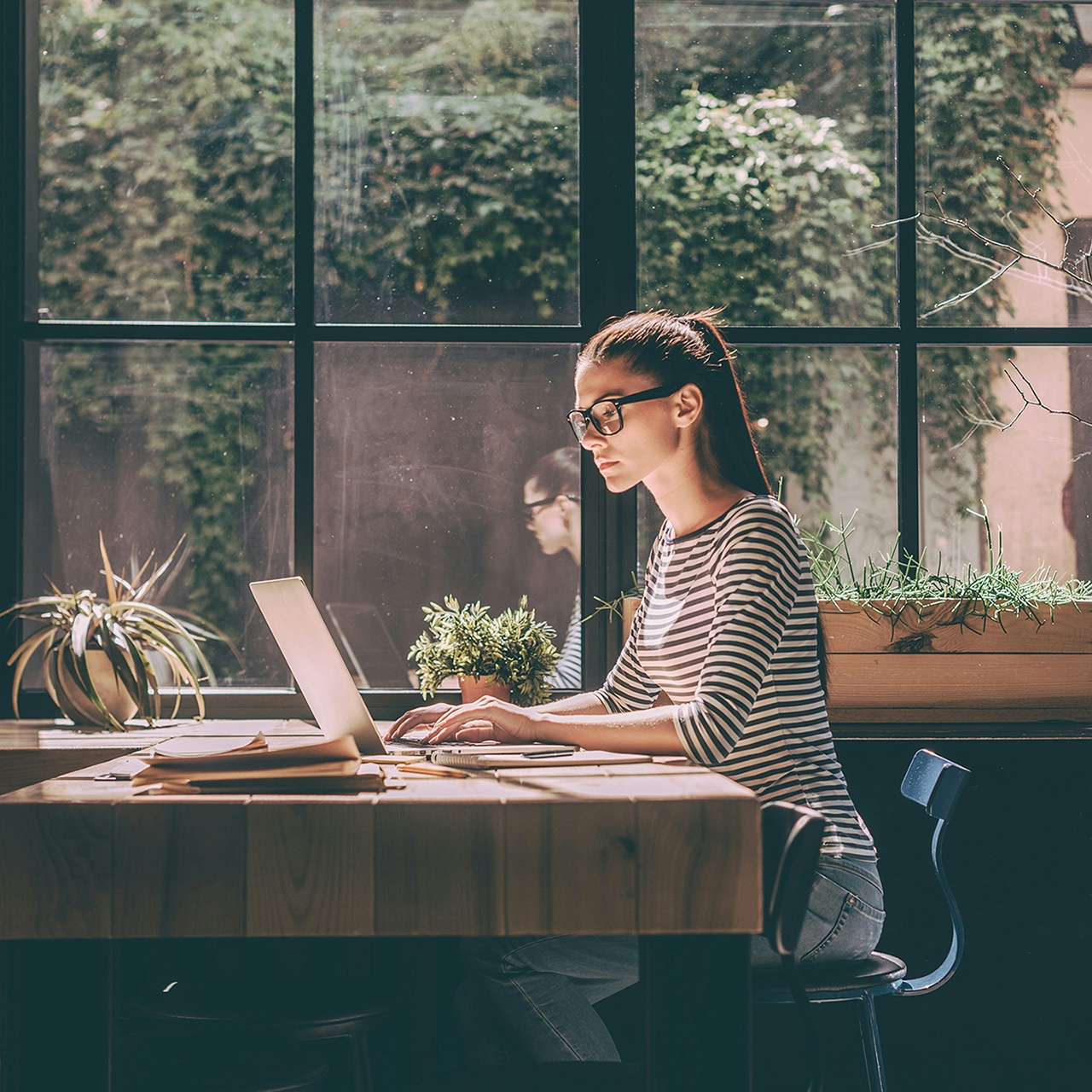 Off-the-shelf software vs custom software: when to choose which
During every company's business lifecycle, there comes the time to choose the software solution that will fit like a glove. Regardless of the reasons behind the need for a solution, everyone is met with the same choice: off-the-shelf or custom.
As we are now living in the digital era, every company on the planet relies on software and we cannot escape that reality. So, it is essential to have an ideal software to keep your business running while delivering impeccable service to the whole company and also to the consumers and specific target market. 
Companies strive to always be on top and up to date to rise above the competitors so they need exceptional software solutions to stand apart from the crowd. In order to do that, choosing the best software and its development for your company is critical and crucial in many ways.
There are many options that they can use to their advantage to make their processes more efficient and depending on their needs, there are two types of software a company can choose from.
One is the Off-the-Shelf software and the other is Custom Software and depending on the company's needs, sometimes off-the-shelf solutions do the trick while other times, something highly specialized is needed.
So, let's dive deeper into each option and discover the pros and cons of both to get a better picture and make the decision that suits your business needs best.
Off-the-shelf software 
Off-the-Shelf software, also called commercial software, is software that has been developed for the mass market and it is a ready-made product that you can purchase.
This option includes subscription-based SaaS (software as a service) as well. SaaS basically allows you to access the applications you are using via the internet instead of installing and updating them.
To help you understand it better, here are its pros and cons: 
Off-the-shelf software pros
1. Low priced
Off-the-shelf software is moderately or basically low priced and in general, cheaper than a tailor-made or custom-built software. These solutions may be cheap to purchase initially, but can cost you a lot more over time due to their inefficiencies, and any ongoing maintenance and subscription fees.
2. Easy to install and use
This is possibly the biggest advantage of ready-made standard software. You just need a few clicks for installation and it's ready to use. However, that solution may need to be customised and may not be compatible with your current systems, so that can cancel out the speed benefit.
3. Community support
That type of software has a broad range of users and guides which you can use as a reference even before buying one. You'll be able to look up reviews online, check forums for feedback, and if any problems should arise, you'll be able to access community support as other users may experience the same issues.
4. Trial before purchase
Most software offer some form of trial, either free or discounted, making it easy to test the product for yourself and see how it fits in with your work process.
5. More reliable
Off-the-shelf software is tested in detail before it's been put on sale
6. Regular updates
Off-the-shelf software usually includes upgrades (to a point). That feature is important as security vulnerabilities are often found, and the patches for those issues are released as upgrades. Updates also include new features and performance improvements. 
Off-the-shelf software cons
Initially, off-the-shelf software is the cheaper option, but it can cost you more in the long-term. That depends on how long you use the product for and how many people are using it since there are persistent fees for the use of the product such as licensing, and the cost of additional users.
Also, additional features or differing versions of the software could carry additional costs. So, it is very important to not only consider the initial cost for software but the long term cost.
2. Compatibility issues
Since this is generic software, it often faces compatibility issues since applications may be hard to integrate with ready-made software. This means that you might find the product is not able to integrate with systems you are already using, or need to use to complement and complete your work process.
Similarly, the software may not be able to use file types which you are already using and thus require reformatting or changes to your process.
3. Inflexibility
When your business grows, you will require modifications or extensive customization to really get the results you need. It is not easy to modify or customize an off-the-shelf software to what you truly need as it has limited capabilities for modification simply because it is not built for it.
With off-the-shelf software, you get what you get. In other words, the software isn't flexible.
4. Dependency
Upon using off-the-shelf software, your business becomes dependent on the company that developed it. Their features may not match your business plan in the long run and if the company changes something or stops selling the product, you will be forced to change providers.
5. Lack of ownership - leakage in the data
With off-the-shelf solutions, the company is not the owner of the software and that doesn't only imply that you can't make changes to it based on your business demands, but it also means that all your data is held with a third-party and you don't really have control over how secure it is.
You don't own the right to modify, copy or resell it. Most of the time, companies have very high-level security for the protection of their data, but there is always a possibility of being attacked by hackers.
6. Bloatware and unnecessary features
Off-the-shelf software has too many features, mostly annoying, and they also include features you don't need (a.k.a bloatware or feature creep). To make things worse, sometimes those features actually get in the way of how you need the solution to work.
7. Broad accessibility
Since off-the-shelf software is available to a broader audience and in that way to your potential business competitors, that may affect your marketing strategy and development. Also, your company's innovative business ideas can easily be copied by your rivals.
Now that we've gone through off-the-shelf software in detail, it's time to dive into custom software and analyze the intricacies of its advantages and disadvantages.
Custom software
Custom Software which is tailor-made to your needs and there you can add as many features as you want. Also, you can make it compatible across all your resources to gain maximum advantage. 
In order for you to be able to make an informed decision, here's a short overview of its pros and cons: 
1. Fully customizable
Custom software means customization and it is tailor-made to your needs, which means you can add as many features as you want and you can be sure that this software fits perfectly with your business.
Also, you can make it compatible across all your resources to gain maximum advantage.
2. Only required functions
It is designed specifically for your company and thus can ensure that all the functions included will be useful and effective. Advanced consultation with the development company experts ensures that you will receive software that meets your specific requirements.
3. Return on investment
Custom software development may appear high investment at the beginning but in the long term, costs become almost negligible since current hardware capabilities are taken into consideration, helping you save money and avoid extra costs.
Custom software is created to assist your business rather than forcing you to conform to what is available.
4. Security concerns
Since hackers love commercial off-the-shelf software and are more likely to find ways to enter your systems, the security in custom software can be built-in to meet your organization's needs, and chances of intrusion are considerably reduced as you use your own tool.
5. Flexibility
This will ensure that the software addresses any changing needs of your organization and you have an agile and flexible team who can take up all your requests at any time and enhance the features for you.
6. Ownership
Custom software gives you unrivaled control over the software, and you may fully own the produced solution (both in terms of how it's utilized and how it's grown).
You don't have to be concerned about a third party altering the terms of your agreement, pushing you to upgrade, or just discontinuing support for your solution. You also won't have to pay any additional license costs.
7. Competitive advantage
Custom software is created specifically for your needs, giving you an advantage over your competition.
It's something they don't have - in fact, your unique solution is something they can't have - and if it's well-designed, you should be able to advance ahead of your competitors quickly.
You can improve focus on your target demographic this way, resulting in increased customer satisfaction and more revenue in the long term.
1. High initial investment
Custom software necessitates the use of cutting-edge technology, the efforts of a professional team, and the expertise of experienced developers, designers, and quality engineers, all of which can add up to a significant upfront cost.
It is frequently created for a small group of people to achieve a certain goal. The cost of a project might also vary based on its extent and the complexity of the technologies involved.
Nonetheless, when compared to the return it would generate, the initial investment is not too expensive.
2. Time investment
When you create custom software, it's not just a quick download away. Even before you start coding, you'll have a lot of work to do since you'll need to figure out which features will be beneficial to your company.
It is necessary to design, create, test, and deploy the solution. This may take some time. It may be tough to come up with clear criteria for the end result if you have no prior expertise with software development.
As a result, it is preferable to seek the advice of specialists who can assist you in identifying problems and providing remedies. The development will take a lot less time if you have a complete list of functionalities.
3. Wrong development company
When selecting a software development team, keep in mind that picking the incorrect team might cost you time and money. It is critical to select a reputable firm that offers high-quality services.
This is the only way to be certain of the outcome. As a result, it is preferable not to rush. Take some time to research the offers to protect yourself from losses. It is better to overpay than end up with a bad product.
4. Dependence on the software provider
Creating a custom solution may place you in a position where you rely on the custom software supplier.
If you need to contact them regularly in the event of an issue or trouble, and they are unavailable for whatever reason, your business may suffer. If they aren't responsive enough, this might lead to frequent delays in operations, leaving you irritated.
So, what is the right solution for your business?
Now that you are acquainted with the pros and cons of each software, custom software development stands out like the best choice for core business, while for other general activities, a company may use an off-the-shelf solution.
Off-the-shelf software products are becoming increasingly insufficient and inefficient as organizations' technology demands become more sophisticated and diversified than ever before. As a result, more businesses are turning to custom software development to solve their particular challenges.
Since each firm has its own set of requirements, it's impossible for a single solution to fulfill them all at once. Custom software is developed for a specific group of users within a firm.
These are not the same as a whole software package that can be used by any business. These are personalized and limited in number of users. Custom software is created to guarantee that all of the specific preferences and business needs are met.
It is tailored to your company's needs and can help you keep your firm running efficiently and ahead of the competition since there should be no compromise when your core business is in question. 
To summarize, here are the instances in which you should choose custom software:
You have a particular need for which no off-the-shelf product is adequate and it cannot meet your demands and provide you with a competitive advantage.
You want to make your operations more efficient and stand out from the crowd.
You want a software which must be interoperable with other systems, versatile enough to accommodate any modifications, and simple to use.
If you work with very sensitive data, and you're concerned about security.
If you want to enhance your efficiency by automating repetitive operations, and improve the efficiency of your processes which will raise your productivity and lower your costs in the future.
If you want to generate income.
If you need a solution that can meet both your present and future demands.
If you would like to have more say in how the solution is built, maintained, and improved over time.
If you would like your employees and team to perform tasks more accurately and significantly faster since everything is organized and in one central place.
If you want to give a competitive advantage within the industry since custom tools allow you to offer more value to your customers.
The benefits of custom software are numerous, and they also provide you more control over how you want to operate your business and make modifications later on, which is especially important in terms of your core business. As for any other business needs, off-the-shelf software can do the trick.
Of course, the final decision must be made after carefully assessing the benefits that you will get both in the short and long term.
Making incorrect decisions may be quite costly; instead, choose the most effective solution that will allow you to better serve your clients without compromising your revenues.
Your take on the subject
They say knowledge has power only if you pass it on - we hope our blog post gave you valuable insight.
If you want to share your opinion or learn more about custom software development, feel free to contact us. We'd love to hear what you have to say!