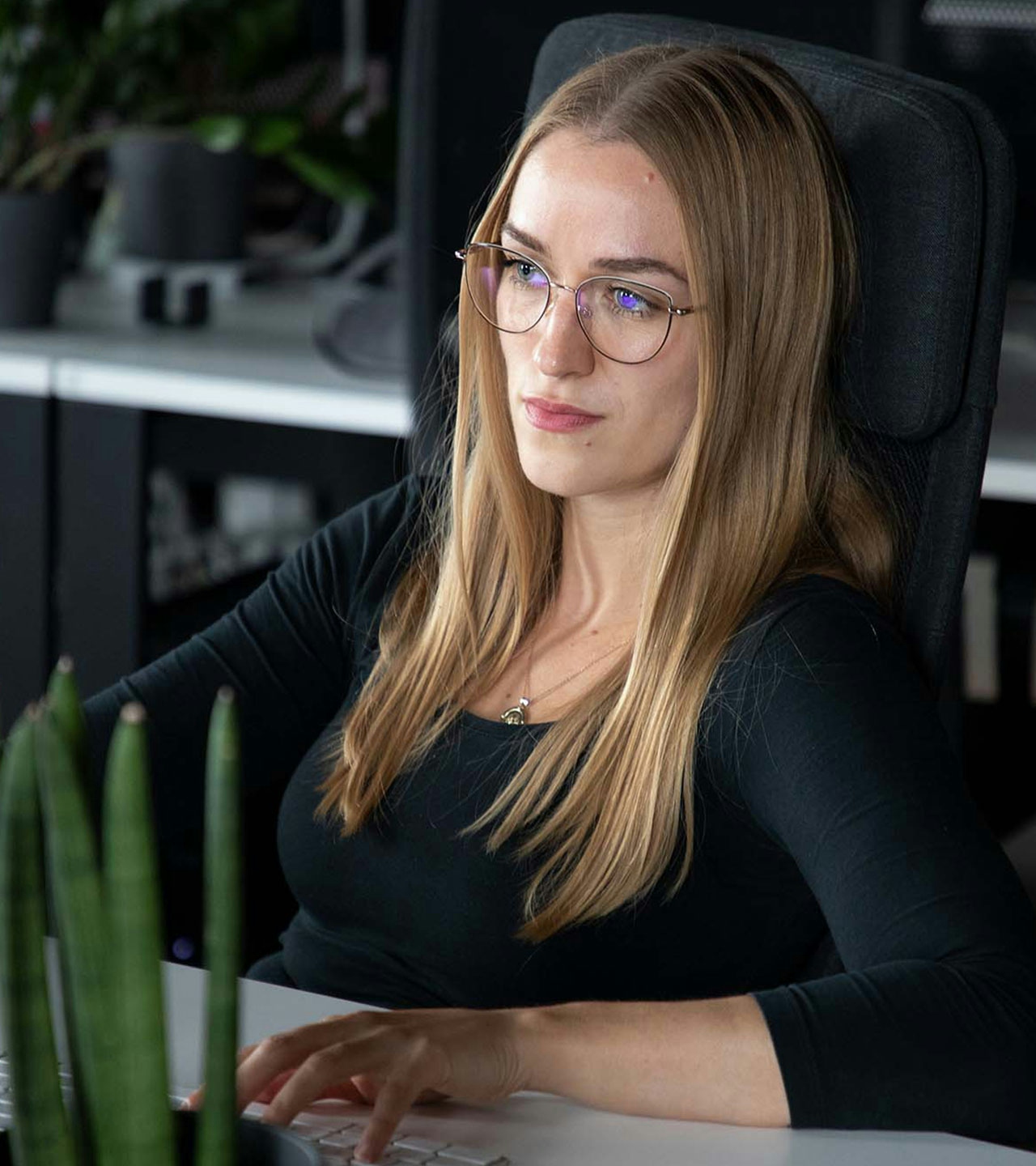 How to choose a brand identity design agency?
Since brand identity is the face of your brand, you shouldn't leave its creation just to anybody. In this article, you will learn the steps to choose an agency to help you build a brand identity that emanates your brand's essence.
In an era where everything sells because of a brand name, it's no wonder that you could find yourself in a situation when you might be considering hiring a brand identity design agency.
After all, your brand is an intangible concept that makes your product unique - and brand identity is the face of that brand. It is the visual component that your target customers perceive through your company name, logo, typography, colors, packaging, and messaging. It is what attracts new customers while making existing customers true to the brand.
Although creativity plays a role in brand identity design, it is also a long-term strategic process. Brand research, brand strategy, brand identity, and brand activation are some of the key strategies and tactics for developing a successful brand.
Selecting the right agency for a brand identity design can be a challenging task. From a part-time web and graphic designer to prestige brand identity agencies, there are plenty of options for you to consider. A great partnership can result in significant ROI and growth, while a mismatch can lead to the loss of valuable time and money, decreased sales, and severe damage to your brand.
So, how to go about selecting a team that's right for you?
Preparation
First of all, you should start by identifying what is critical to your company regarding brand services.
Maybe you are most interested in simply refreshing your brand and creating some hype around it, or perhaps you're looking for a complete brand relaunch. You might be launching a new brand or acquiring a company with a portfolio of product brands to incorporate into your current brand architecture.
There are many various types of branding challenges, and no single branding agency is equally skilled in all of them. Some agencies focus on research and strategy, while others are more concerned with creative execution and advertising. Some specialize in branding startups, while others concentrate on rebranding existing companies.
So, before you start looking for the perfect branding agency, make sure you know what your company needs.
Build your list
After you've identified the branding challenge(s) for which you'd like a professional branding agency to help you, the next step is to build a list of potential branding agencies to consider.
To begin with, make a list of five to ten agencies that look promising and conduct additional in-depth research on each of them.
It's best you check case histories and conduct a Google search based on your precise branding requirements. For example, the agencies that have done good work and are well-known in their sector will be listed on the first page of the search engine results page. 
Also, you can discover some of the top brands by looking through your favorite magazines, TV advertisements, and other publications. Find out who designed the brands and make a list of the firms that did so.
Consult the agency search websites, such as The Manifest and Clutch, and go through their lists (e.g., Top Branding Companies, Top Brand Strategy Companies, Top Product Branding Companies).
Another option is word-of-mouth communication, that is, to talk to friends, coworkers, or acquaintances who have used a branding agency's services in the recent past.
You can visit branding-related websites (e.g., Behance and Dribbble) or ask around on various forums about which branding agency would be best for your specific branding challenge. 
At this point, you should create a list of branding agencies with real expertise in the area of your branding challenge.
Also, as a side note, you shouldn't limit yourself to your specific geographical region because the location has virtually become a non-issue for many company projects in the modern remote workplace.
You could only be losing out on some fantastic branding partners in countries you might not have considered otherwise.
In-depth Considerations On Agency Selection Process
In addition to the requirements mentioned above, here are some further criteria to help you narrow down your list of possible agencies. 
Size
Choose a branding agency that is a good fit for the size of your brand.
Large, multinational branding agencies are focused on worldwide brands, and if you are not a global brand, you will most likely wind up with the junior team or the C-team, despite the fact that you'll pay a lot.
In fact, if you're a small or medium-sized business, your brand will get more attention from the right people at a lower cost by hiring a smaller branding agency.
If you're wondering where to look for the agency size information, LinkedIn and Crunchbase can help you with that, and of course, "About us" section on the agency's website should give you valuable insight as well.
Expertise
When it comes to choosing a branding agency, expertise is a crucial factor to consider. It is defined as the ability to solve your company's unique challenges through a variety of custom solutions that work together to create a unified and compelling brand story.
Most agencies provide similar branding capabilities and services, such as:
Brand Research
Brand Strategy
Brand Identity
Brand Activation
Experience
In addition to ensuring that the branding agencies you are considering are experienced in the type of branding challenge you are facing, you should also ensure that the agencies have dealt with brands of your size, complexity, and significance.
Of course, the strongest indicator of an agency's expertise is its portfolio, and knowing what to look for in that portfolio is essential when choosing an agency. Experience in your field can be useful, but it should never be treated as crucial. 
An agency that is usually working with companies from different industries is more likely to offer your visual and verbal identity a new, fresh perspective.
Therefore, the most important thing to look for in a portfolio is a diversified portfolio, i.e., their ability to solve unique challenges - no matter which in vertical you're.
To check the agency's portfolio, you can visit their website, Instagram or look them up on Behance and Dribbble platforms, which are great places for showcasing and discovering creative work.
Reputation
Nowadays, every agency has an industry reputation - good or bad. Quality agencies leave a quality digital footprint, and the trick is to look for those footprints.
Client testimonials are one of the most visible indicators of an industry's reputation, and the Clutch platform, for instance, is a great place to look for such information.
Ultimately, former clients' comments, whether publicly displayed on their website, posted on a recommendation site, or made available upon request, are direct social proof of an agency's expertise.
Well-defined Strategy
Is the agency's thinking and approach strategic and tactical? For example, at Barrage, we would introduce our clients to our well-established process that guarantees a successful and frictionless collaboration completed on schedule and within the budget.
For example, we would take off by learning about your brand by asking in-depth questions that will help us discover your company's unique value. 
Through a detailed analysis of your brand, we would gain an understanding of your target audience before moving on to the next step.
The following phases of strategy and creative execution are based on objective evidence due to a data-driven, research-based approach.
Evidence removes the element of chance from the branding process, resulting in authentic brands with powerful messaging. 
Besides the focus on research, a sign of a serious agency is also making sure that your evolving brand is supported each step of the way. The Barrage team will watch your brand grow and help it stay up-to-date.
Budget
While setting a reasonable budget is necessary, it is never ideal to let rigid limitations determine which agency is suitable for you.
Like any other business, you get what you've paid for when it comes to branding, and although it may sound expensive, imagine doing it twice because you chose the wrong agency the first time.
After all, your brand is your main asset that will, if properly maintained, only grow in value.
Passion and Chemistry
The old saying about first impressions is correct. The way an agency engages you in the early stages of your partnership may reveal a lot about their passion for service and dedication to excellence.
It's best you insist on meeting the team members who will be working on and be responsible for your brand, as well as with the firm's executives or owners.
Check whether there is a genuine passion for your brand and its challenges, rather than merely excitement for a new project. You want to make sure that the branding agency treats your brand as if it were their own.
One indicator of this is if they go above-suggested branding procedures and previous instances to actually offer suggestions and value-added views regarding your brand and branding challenge(s) before they engage.
Values and Fit
Last but not least, strong partnerships start with a shared set of values and a shared culture. Consider whether you understand and agree with a branding agency's distinctive philosophical or methodological approach to branding because it will be a part of that agency's work for you.
You want a partner who is creative, collaborative, and passionate. You want someone who won't shy away from telling you the truth and is genuinely eager to work with you.
The Selection Process
Choosing the proper branding agency should be a rigorous procedure, just like any other effective selection process.
Clients should narrow down the list from three to five pre-selected candidate agencies, who will then be invited to respond in writing to a written Request for Information (RFI). Before sending the RFI, you should speak with all of these agencies in person or video/audio call.
Now, what should be included in your RFI?
First things first, you should describe the problem you're trying to solve with your branding. Then, request potential agencies to outline their processes, explaining any potential/common challenges and workarounds, as this can help discover an agency's strategy. 
You should definitely inquire about previous branding projects that are related to your challenge and ask why they believe they would be a good fit.
Ask about the people who will be working on your project, as well as their backgrounds. Learn about how project performance will be measured. Also, always request an approximate estimate of cost and timeline based on the specifics of your project.
Based on your review of the RFIs, we recommend inviting the top two or three agencies to present their recommended process and project team.
After you've chosen a primary, work out the details of timing and pricing with them, and then get started on your branding project.
I hope that this information will help you find a branding agency that will help you and your company reach new heights.
To sum it up...
A brand is a concept of perceptions, emotions, beliefs, and attitudes about a specific product, organization, service, or person. It's what sets your company apart from the vast sea of competitors and shows your clients who you are and what they can expect from working with you.
A limitless creative mindset, however, isn't sufficient to create that kind of identity. Therefore, our brand identity design team uses the latest technologies in order to maintain the recognition of visual identities.
So, when trying to choose a branding agency, always look at multiple candidates.
Discuss your mission and vision with those that concentrate on brand design, and avoid those who just focus on logo design, marketing, or advertising.
If the agency's team developed a good chemistry with you during the evaluation process, they might just be the right partner for your brand's unique challenges - a partner with whom you'll be able to chart a path to your brand's future with ease.
Your take on the subject
They say knowledge has power only if you pass it on - we hope our blog post gave you valuable insight.
If you want to share your opinion or learn more about brand identity design, feel free to contact us. We'd love to hear what you have to say!